Smithsonian Student Travel  |  Student Journey  |  Washington, D.C. & Alabama
Engage with issues of race and equity in America on this high school summer program as you travel from Washington, D.C., to Alabama. Begin in the nation's capital to deepen your understanding of the impacts of racism and systemic injustice in the U.S. Visit Smithsonian's National Museum of African American History and Culture to examine the legacy of racism. Meet with elected officials, lobbyists, and advocates to discuss the challenges and opportunities of policy creation. Then embark on a journey through the American South to Alabama and meet with grassroots organizations, historians, and artists. Visit historic sites to see firsthand where contemporary social justice issues and movements originated. Explore inspiring initiatives and movements working to dismantle racist policy nationally, and develop concrete plans to enact in your communities back home.
July 10, 2021–July 22, 2021 (13 days)
July 17, 2021–July 29, 2021 (13 days)
Students completing grades: 8–12
Tuition: $6,490 + airfare
Typical Group: 14–16 students + 2 leaders
All programs that include Washington, D.C., are contingent on the reopening of Smithsonian Institution museums.
Learn how scientific thought influences discussions around race

Discover the impacts of art and imagery on the communities portrayed

Meet with members of the Equal Justice Initiative

Explore civil rights landmarks to investigate origins of inequality
This itinerary represents our best projection of the group's schedule. However, we may implement changes designed to improve the quality of the program.
Departure ● Travel Day
Meet your student travel group and trip leaders in Washington, D.C.
Washington, D.C. ● 5 days
Begin your program in the nation's capital with a group orientation to get to know your peers, then start to develop a shared understanding of the social justice issues you'll engage with over the course of the trip. Begin by looking to science at the National Museum of Natural History to better understand the origins of current discussions around race. Then, visit the National Portrait Gallery and the Smithsonian American Art Museum to observe how these discussions have been portrayed in the nation's works of art. Next, visit the National Museum of African American History and Culture, the National Museum of the American Indian, and the National Museum of American History to see how museums and cultural centers are adding a wider range of voices and perspectives to the history of our country.  Consider what future steps can be taken to address injustice  at the local and national level, gaining insights from elected officials, lobbyists, nonprofit organizers, and advocates.  
Montgomery, Alabama ● 3 days
Next, head south for the rolling hills and red-dirt roads of Alabama. Stop in Montgomery for a meeting with lawyers who advocate for vulnerable populations. Get briefed on a case, discuss issues of justice at play, and brainstorm ways to move forward through legal and social action.  Learn about barriers to and benefits of prison education programs and consider what these programs could look like in the future given what you learned in D.C.  
Selma, Alabama ● 2 days
Take a trip to Selma to walk across the Edmund Pettus Bridge, and spend the afternoon with a local activist and educator. Learn about the state's difficult path to integration—from George C. Wallace's infamous "Stand in the Schoolhouse Door" to the present-day de facto segregation of sororities and fraternities. Conduct oral interviews with local residents to hear their stories about Selma before, during,  and after the civil rights movement. Discuss how these local stories fit into the history you explored in D.C.
Birmingham, Alabama ● 3 days
Visit the Birmingham Civil Rights Institute, a Smithsonian Affiliate, to learn about the ongoing struggle for civil rights and practice approaching complex topics with an open mind. Uncover the connections between historical events and modern social realities and movements, such as Black Lives Matter. Learn to analyze how systems of oppression continue to shape communities and cultures throughout the U.S., discuss the future of different approaches to criminal justice and policing reform. Celebrate your time together with your group and brainstorm ways to bring what you've learned home with you to your community.  
Return ● Travel Day
Fly from Birmingham to your final destination.  
The local expert(s) highlighted below are examples of professionals that will join the group at various points throughout the itinerary to add their expertise and insight to the program theme.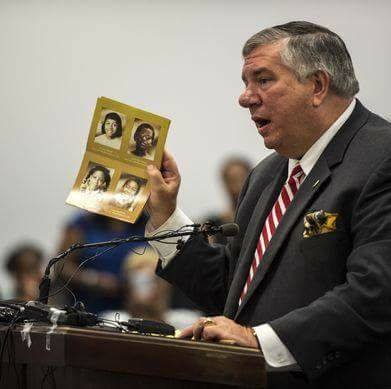 Kenneth Mullinax, Civil Rights Historian
Kenneth studied history at The University of Alabama and completed a journalism fellowship at Vanderbilt University with President John F. Kennedy's civil rights advisor, John Seigenthaler. He was involved in government and politics at an early age and was hired at age 22 by Governor George Wallace as an aide and speechwriter in his fourth term as Alabama's chief executive. He also served as the spokesman, speechwriter, and legislative assistant for Alabama's first Black member of Congress, Earl F. Hilliard. He is credited in helping organize the late Congressman John Lewis's Faith & Politics civil rights tour of Alabama for members of Congress beginning in 1998. Since 1990, he has personally been sponsoring and erecting Alabama historical markers commemorating civil rights. The story of his initial involvement in the Civil Rights movement (at the age of five) may be viewed by watching the documentary titled "Voices of Civil Rights," which was produced by the U.S. Library of Congress and The History Channel. Since 2008, he has served as Director of Media Relations at Alabama State University in Montgomery, America's oldest "state-sponsored" historically Black university. Kenneth will spend time with our group in Montgomery, sharing his knowledge and experience working with historic Civil Rights icons while visiting important historic landmarks.
Physical Activity
This is a physically active summer travel program. You can expect to do plenty of walking at each of our destinations. You do not need to be at peak fitness to participate, but it is important that you have a desire to be physically active, and that you are excited about trying all activities.
Accommodations
Accommodations at each of our stops are comfortable hotels or hostels with shared rooms separated by gender. Leaders reside with students throughout the program.
Climate
Summers in Washington, D.C., are warm and humid with highs in the mid-80s °F and lows in the 50s. Alabama is similarly warm and humid, with daytime highs averaging 90°F and lows in the 60s and 70s at night.
Meals
We enjoy meals at local restaurants and cafes, and sometimes take picnic lunches to local parks.
Sign up for two programs & save $500!
$300 tuition discount + no application fee