Smithsonian Student Travel  |  Experts
Smithsonian Student Travel experts join every program for a portion of the itinerary. Experts are professionals in their field and are able to tie in their knowledge and experiences with the themes of the program. They are welcoming, engaging, and accessible, and provide students with unique insights in a way that only the Smithsonian is able to offer. Experts live alongside the students during their time with the group, and participate in all activities and meals, allowing students opportunities to engage in meaningful ways.
Our experts work in museums, conduct experiments, collect data, define the cutting edge of space exploration, and organize community gardens. They are curators, educators, researchers, conservationists, sociologists, and historians.
Smithsonian Student Travel  |  Past Experts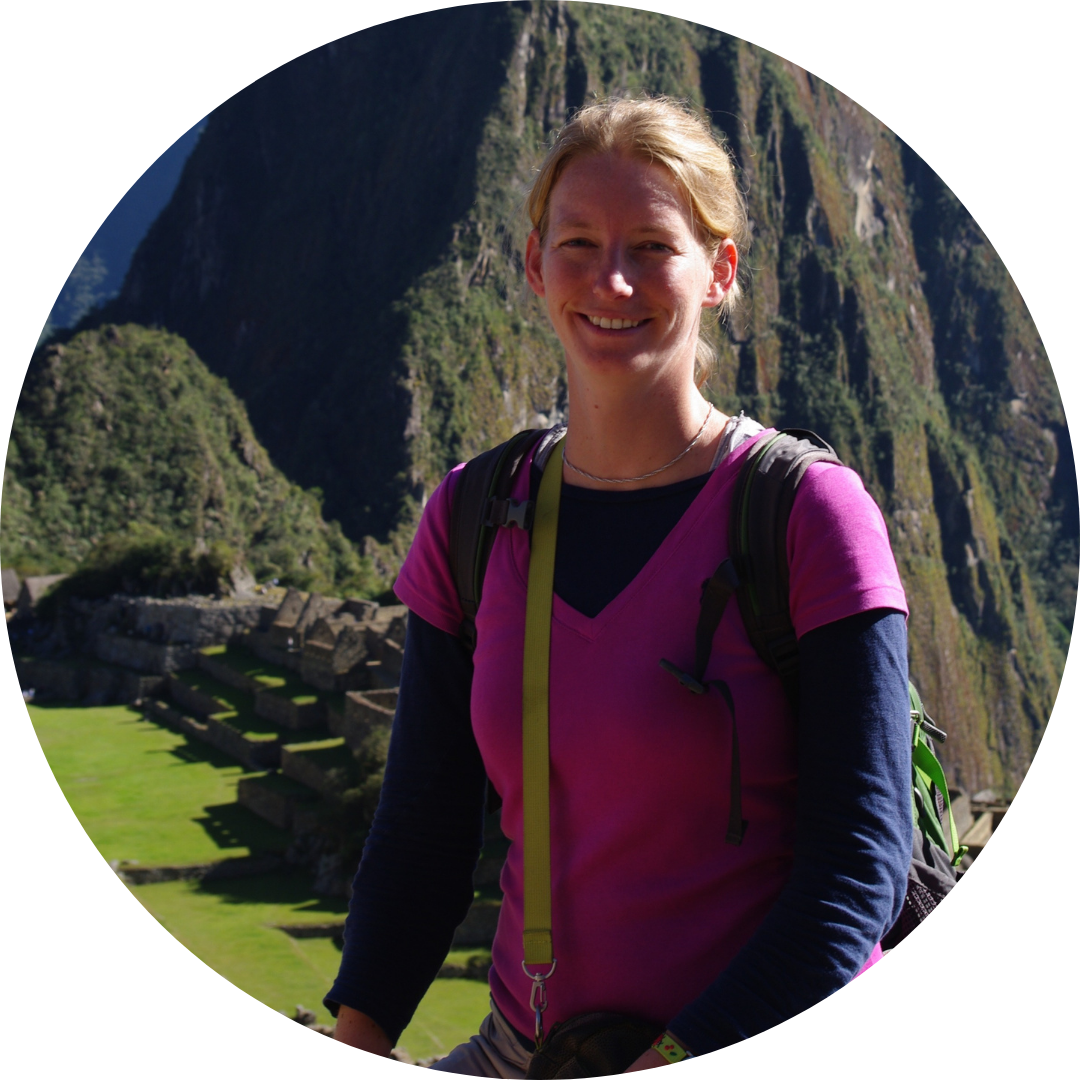 Sarah Baitzel
Archaeologist
Sarah Baitzel is an archaeologist investigating the ritual and social lives of prehispanic Andean peoples. She received her PhD in 2016 from the University of California San Diego and currently holds a position in the Department of Anthropology at Washington University in St. Louis. Her research and teaching encompass anthropological archaeology, the archaeology of death and bioarchaeology, complex societies, and Andean South America. Sarah currently directs two research projects that involve the study of pastoralists (llama/alpaca herders) on the hyper-arid coast of southern Peru (Tacna) and near the high-altitude lakes of Cusco – two starkly different environments that require distinct cultural adaptations. Sarah has published numerous articles in scientific journals throughout the Americas, with a particular focus on Andean textiles, burial rituals, and childhood and social life. Her research has been funded by the National Science Foundation, Fulbright-Hays and the Dumbarton Oaks Research Library, among others.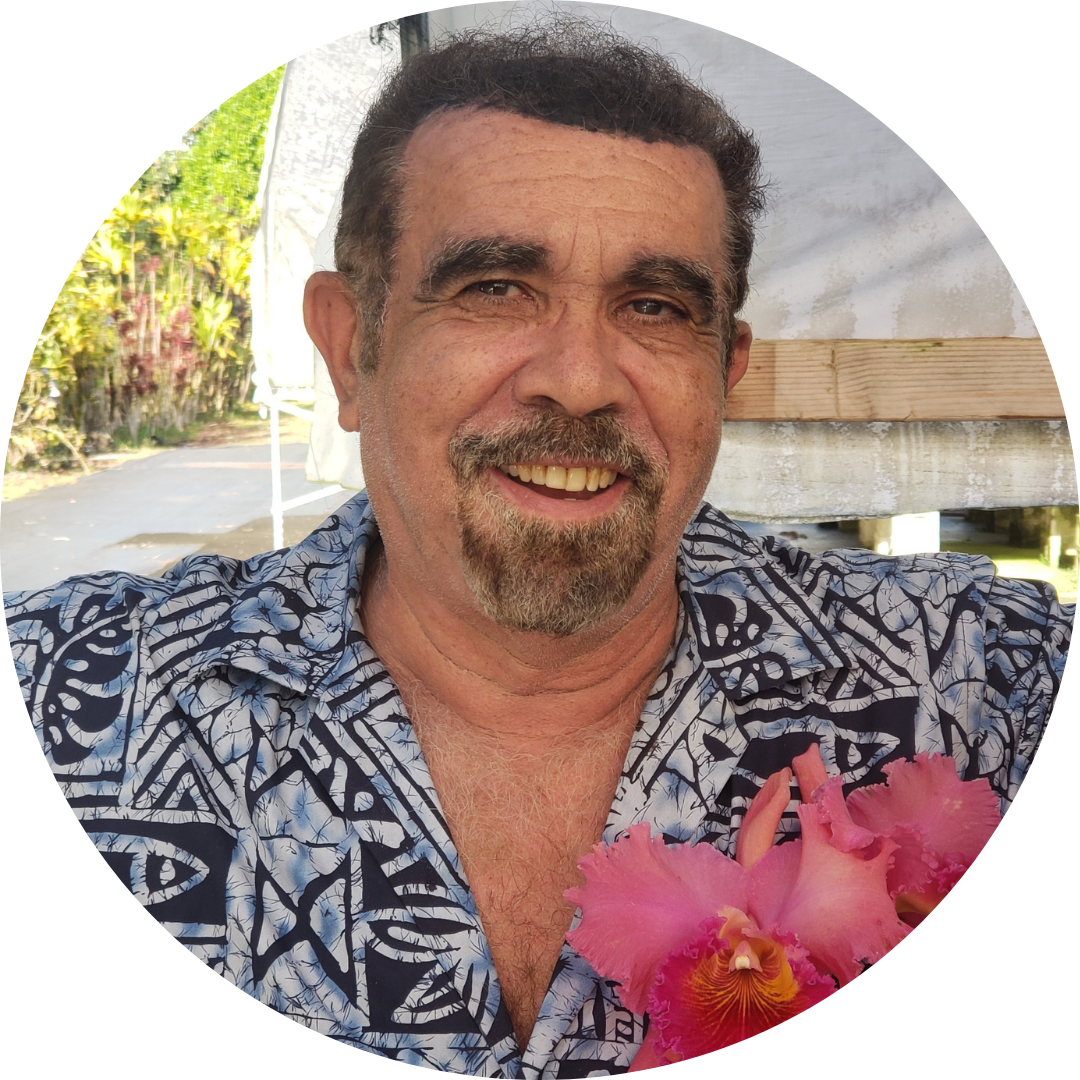 Thomas Mirenda
Horticulturalist
Originally trained as a marine biologist, Tom Mirenda moved to Hawai'i in his early 20s to work on the trophic relationships within coral reefs in the Northwest Hawaiian Islands. While there, he realized he was better suited to horticultural pursuits and took positions at New York Botanical Garden, Brooklyn Botanical Garden, and Long Island's Greentree Estate, where he cared for a world-class orchid collection. Eventually Tom accepted the Orchid Collection Specialist Position at the Smithsonian Institution in Washington, D.C., where he cultivated and curated the orchid collection for 17 years. The Smithsonian collection was used to create massive educational exhibits enjoyed by millions of visitors each year. Recently, Tom co-authored The Book of Orchids, and has traveled around the world establishing the Orchid Garden Conservation Network, an international conservation group working to preserve native plants for future generations in the face of climate change. Tom looks forward to sharing his love of plants and nature with Smithsonian Student Travel groups.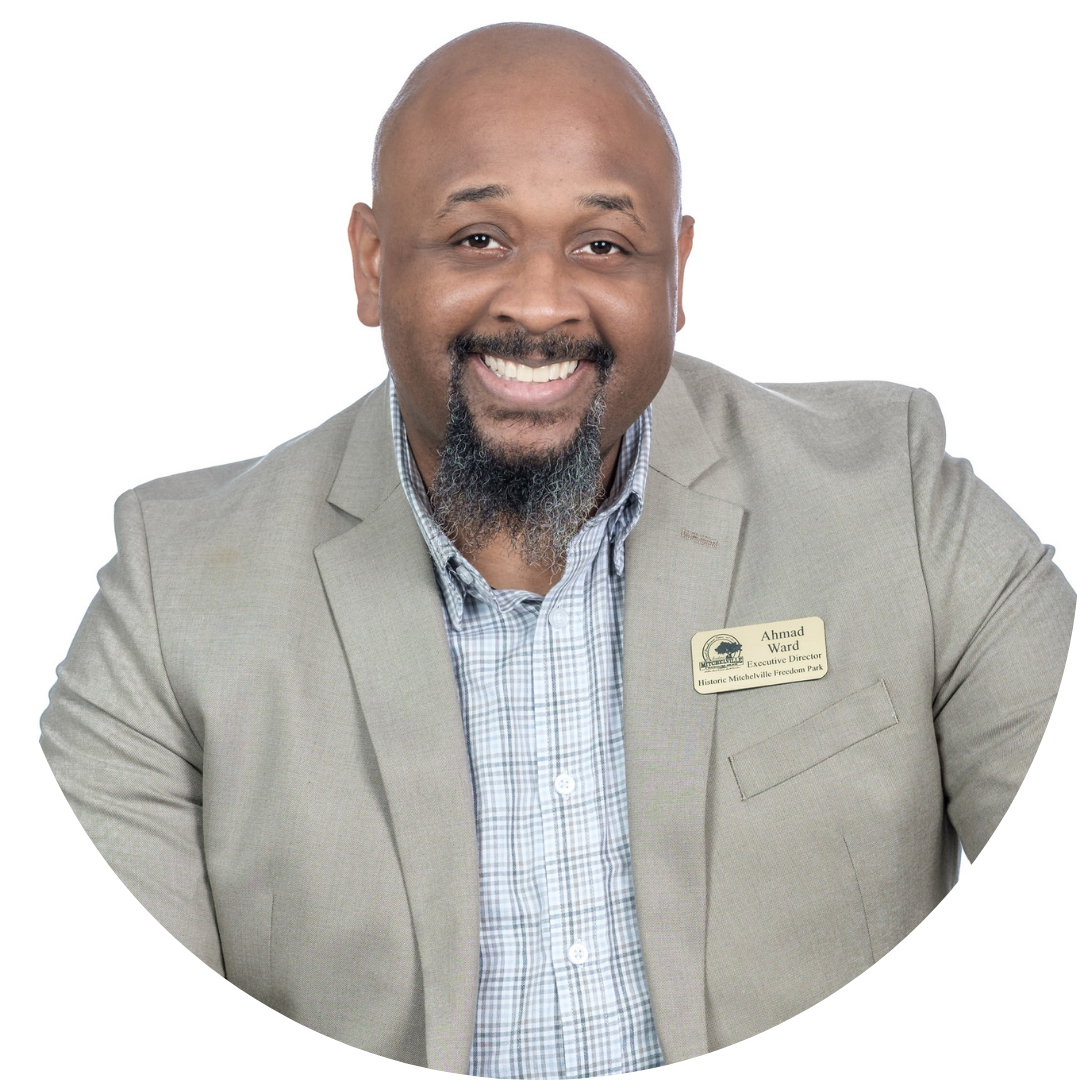 Ahmad Ward
Civil Rights Historian
Ahmad Ward is the Executive Director for the Historic Mitchelville Freedom Park on Hilton Head Island, South Carolina. The mission of the park is to preserve, promote, and honor Historic Mitchelville, the first self-governed town of formerly enslaved people in the U.S. Prior to this position, Ahmad spent 15 years leading the Education Department at the Birmingham Civil Rights Institute in Alabama, where he honed his expertise in telling the story of civil and human rights in America, focusing on historic analysis and application to current social justice issues. He received his bachelor's degree in art and his master's in museum studies. He is also a board member of the Association of African American Museums, a member of Rotary of Hilton Head Island Club, and on the Southeastern Museums Conference Jekyll Island Management Institute (JIMI) Selection Board. He is a former member of the Smithsonian Affiliates Advisory Board. Ahmad's hobbies include drawing, watching sports, cooking, and fantasy football. He and his wife Dafina have two brilliant daughters.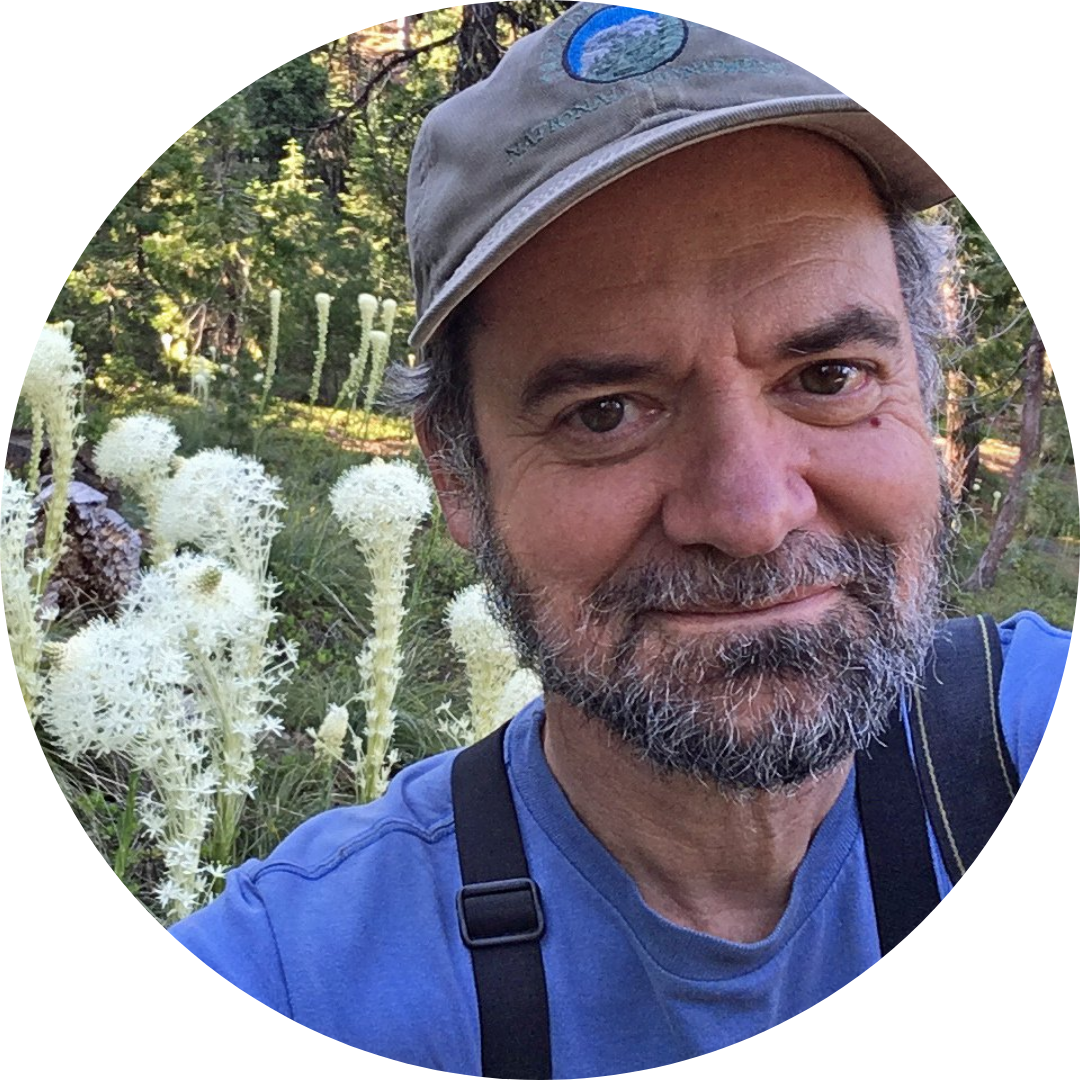 Pepper Trail
Forensic Ornithologist
After receiving his PhD from Cornell University, Pepper did postdoctoral research at the Smithsonian Tropical Research Institute and the California Academy of Sciences. His photography and writing have appeared in publications such as Science, Evolution, and Conservation Biology, and he is the creator of the leading feather identification website, The Feather Atlas of North American Birds. He is also a widely published poet, and his collection Cascade-Siskiyou: Poems was a finalist for the Oregon Book Award. For over 20 years, Pepper has served as the forensic ornithologist for the US Fish and Wildlife Service, work that has earned him the title of "the Sherlock Holmes of bird crime."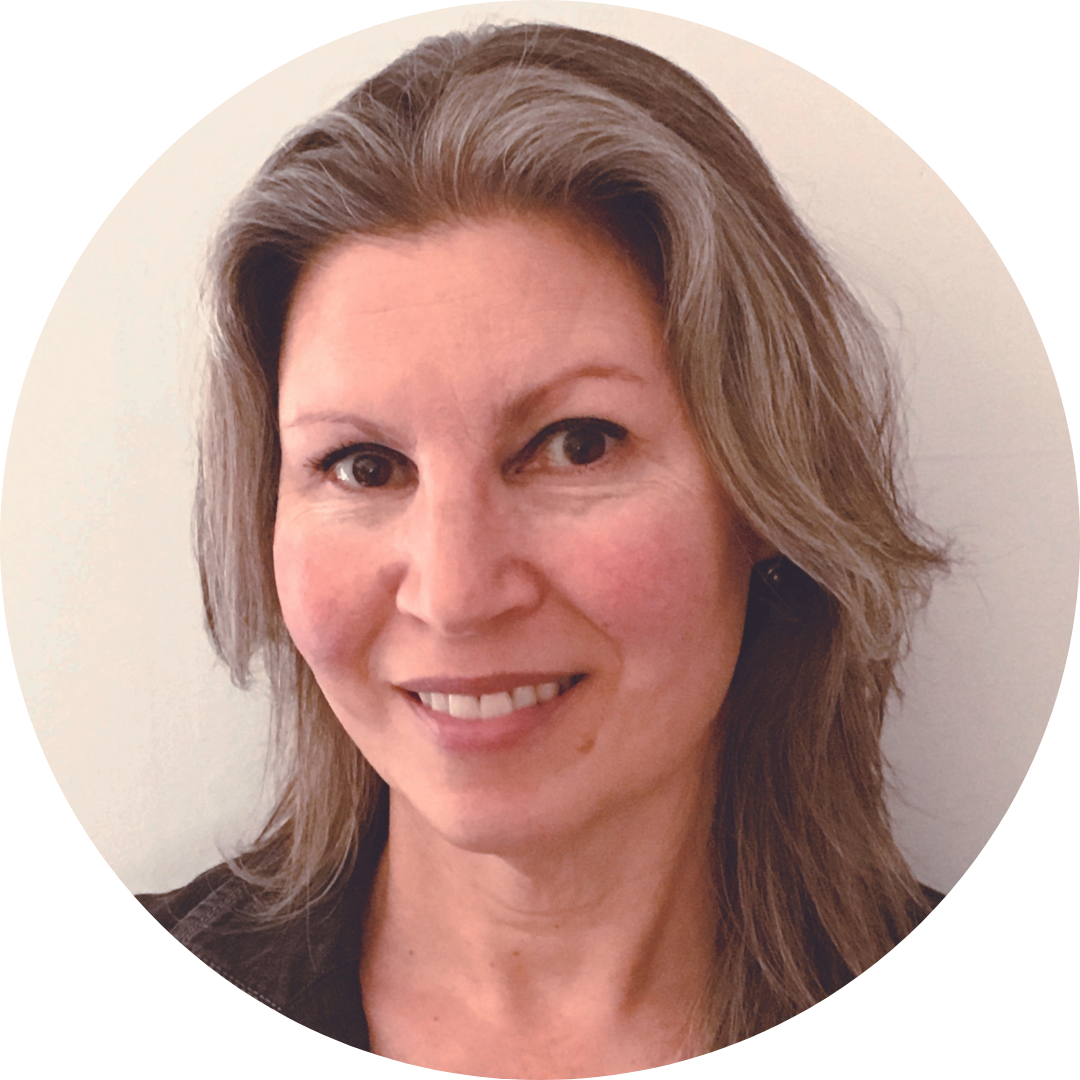 Dr. Nina Zitani
Biologist
Dr. Nina Zitani is an accomplished field research biologist and science educator. Her published research includes discovering and naming 15 new insect species of Costa Rica; scientists have named eight new insect species in her honor. Recent research has focused on the ecology of the Onychophora (velvet worms) of Ecuador. A graduate of the Rhode Island School of Design, she uses her extraordinary creativity and photography to enrich her lectures on natural history, evolutionary biology, biodiversity, and conservation science. She facilitates engaging natural history lessons on topics ranging from pollination, to the ecology of native plants and food webs, to the evolution of birds, incorporating stories and imagery from her North American field experiences and 24 expeditions to Costa Rica, Ecuador, and Peru. Dr. Zitani resides in London, Ontario, Canada where she is the Curator of Zoological Collections and Assistant Professor in the Department of Biology at Western University.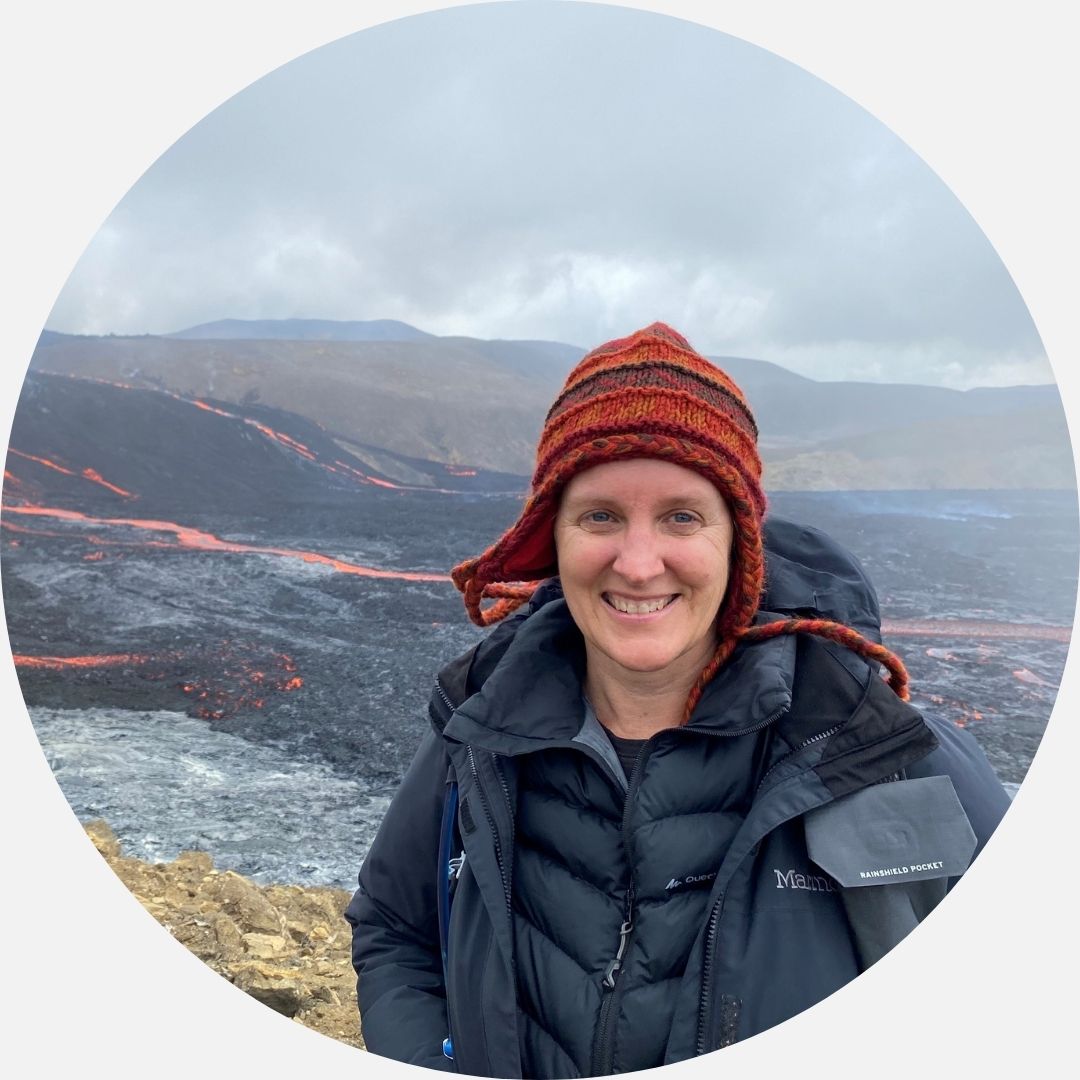 Katryn Wiese
Geologist
Katryn Wiese is a professor of geology and oceanography at City College of San Francisco, where she has taught field, lab, and lecture classes since 1995. She studied Earth and ocean sciences at Caltech, Oregon State University, and Stanford University and focused her early research experiences on volcanic processes in Australia, Iceland, and the seafloor. Since then, she has journeyed worldwide as a scientist and field guide, gaining local geologic and oceanographic expertise across the U.S., Central and South America, Arctic and Antarctic locales, and a multitude of ocean island locations including the Azores, the Galapágos Islands, Palau, Tahiti, Fiji, and the Hawaiian Islands. In the classroom, in the field, or through her Earth Rocks! YouTube channel, Katryn's primary focus today is helping students of all ages and backgrounds recognize and understand the geologic and oceanographic phenomena that build and modify the landscape and impact our climate and society.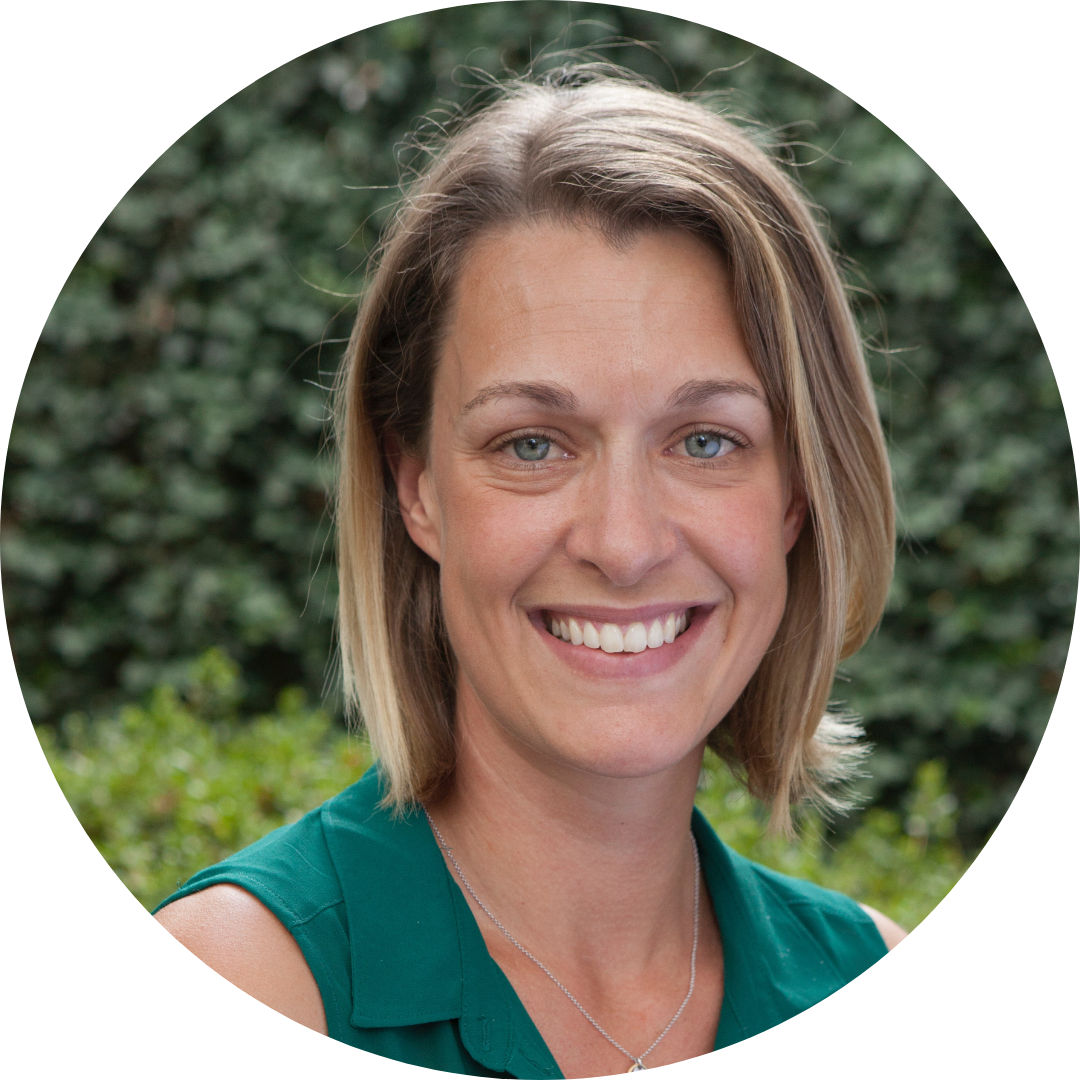 Stephanie Grocke
Geologist
Stephanie Grocke earned her bachelor's degree in geology from Colby College and her PhD in volcanology from Oregon State University. She served as a postdoctoral scholar at the Smithsonian Institution, National Museum of Natural History, and as a NSF-Fulbright Arctic Research Scholar at the University of Iceland in Reykjavik, where she investigated the gas emissions from the 2014-2015 Bardarbunga eruption in Iceland, the largest by volume in the country for more than 200 years. Stephanie's research explores the most explosive volcanism on Earth: "supereruptions," which have the potential to cause devastating hazards and changes to global climate. Stephanie's research aims to identify the magmatic processes that result in this style of volcanism.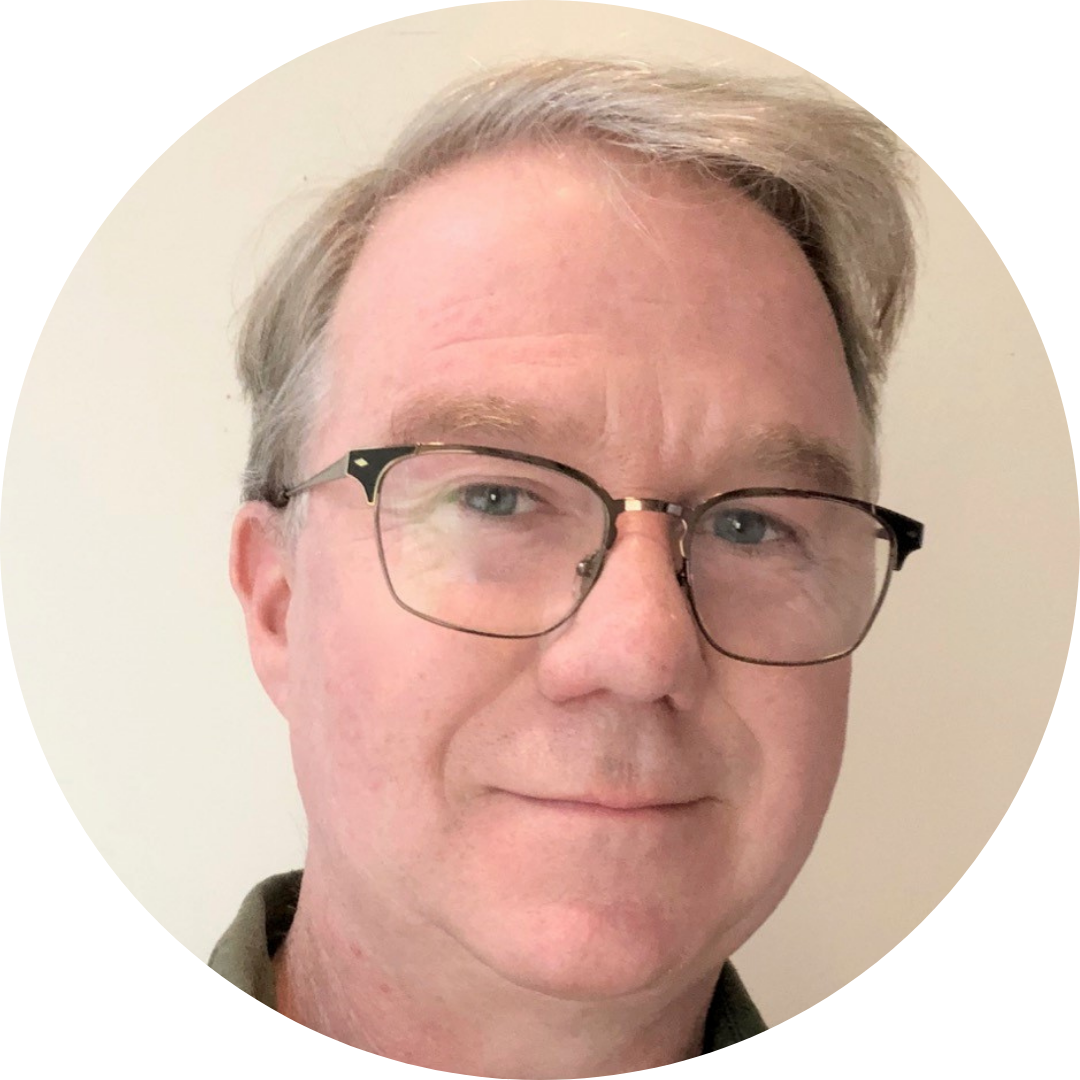 Paul Glenshaw
Multidisciplinary Artist
Paul Glenshaw is an independent filmmaker, artist, and writer whose multidisciplinary work covers art, history, and aviation. He is co-director, writer, and producer of the World War I documentary The Lafayette Escadrille, distributed nationwide to PBS stations in 2021. His work for the Smithsonian Associates include his popular online series Art+History, Jazz in Paris, and other history lectures, as well as drawing instruction and history tours. He is a longtime contributing author and editor for Smithsonian's Air & Space magazine, with expertise in the Wright brothers and pre-WWI aviation. Paul is the author of the theatrical concert To Swing Through the Sky, a commission by George Mason University that traces the twin histories of jazz and powered flight. His drawings made at the Folger Shakespeare Library were featured on their Shakespeare and Beyond blog. He is currently creating a series of drawings made from the remains of Civil War casualties at the National Museum of Health and Medicine. At the start of the 2020 pandemic, he co-created The Seven Tones Project, which paired musicians and filmmakers to create 40 short films based on the music of Duke Ellington. He began his career at the National Gallery of Art, selling postcards in the bookstore, and then printing exhibit labels.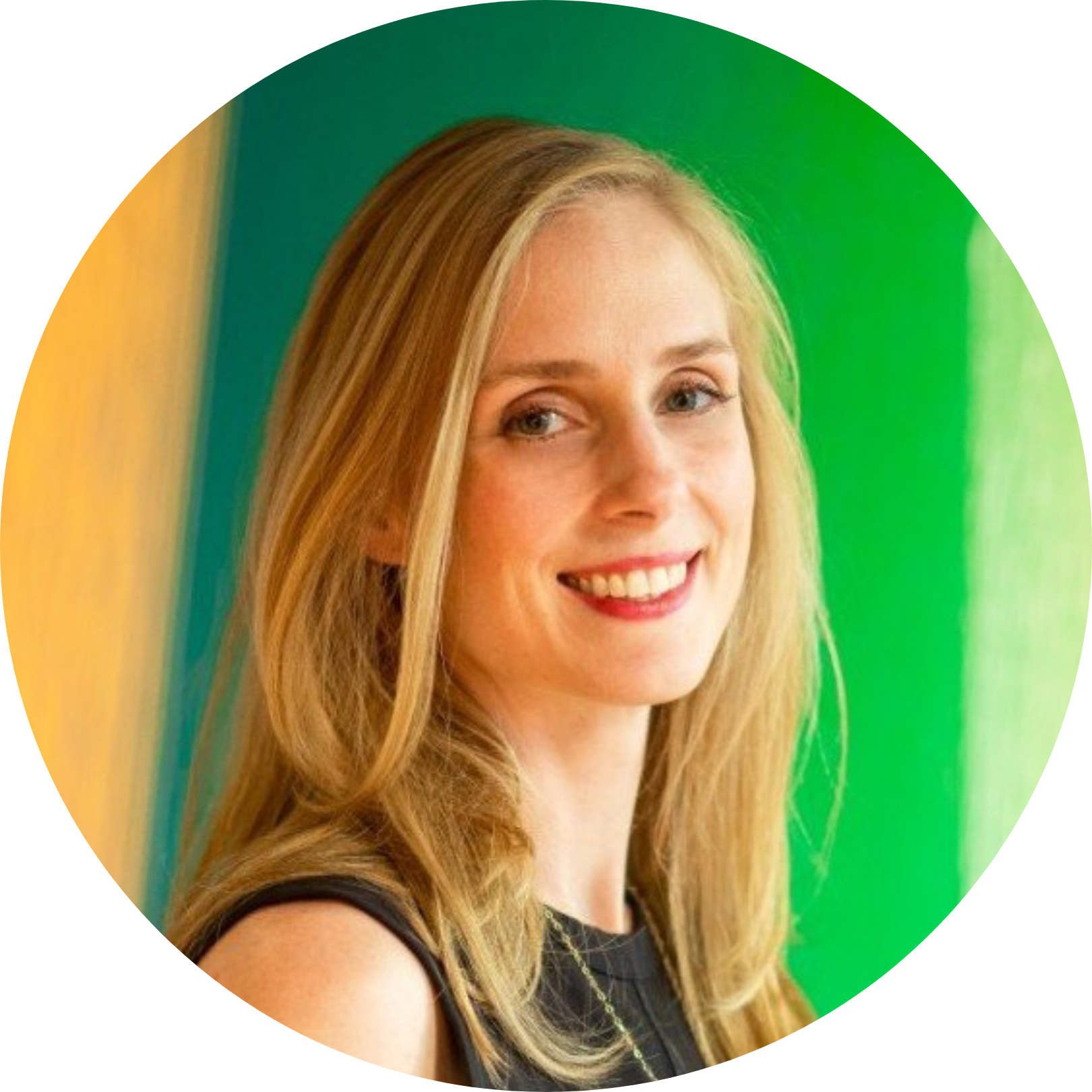 Dr. Elizabeth Molacek
Art Historian
Dr. Elizabeth Molacek is an art historian whose research, teaching, and curatorial work centers on the art and architecture of Greek and Roman worlds as well as the history of excavating and collecting in the US and Europe. She holds a PhD and MA from the University of Virginia, a BA from Rice University, and completed her postdoctoral training at the Harvard Art Museums. Elizabeth is a specialist in Roman wall paintings (c. 100 BCE-200 CE) as well as Hellenistic and Roman mosaics, namely from Antioch and the environs. Elizabeth is currently affiliated with the University of Texas Dallas and worked previously at museums, including the Harvard Art Museums and Virginia Museum of Fine Arts. 
John Dobbins
Archaeologist
John Dobbins is a field archaeologist who has excavated in Spain, Italy, Greece, and Syria. He specializes in ancient Roman art, archaeology, architecture, and urbanism, and he regularly teaches the History of Art I course at the University of Virginia. John holds the posts of the Richard A. & Sara Page Mayo NEH Distinguished Teaching Professor and Professor of Classical Art & Archaeology in the McIntire Department of Art at the University of Virginia. He is also director of the Pompeii Forum Project, a project that is rewriting the history of the forum in Pompeii. His 2007 co-edited book, The World of Pompeii, treats all aspects of Pompeian life. Professor Dobbins has over 30 years of experience in teaching on site, and his interests extend far beyond his Roman specialty. He received a B.A. from the College of the Holy Cross, an M.A. (English Literature) from Boston University, and an M.A. and Ph.D. in Classical Art and Archaeology from the University of Michigan. 
More Experts to be Announced Soon!
Meet Smithsonian Student Travel Expert Tom Mirenda
Questions? Call us at (866) 870-2350 or click below to request more info. Ready to join us? Start your application today!