Smithsonian Student Travel  |  Experts
Smithsonian Student Travel experts join every program for a portion of the itinerary. Experts are professionals in their field and are able to tie in their knowledge and experiences with the themes of the program. They are welcoming, engaging, and accessible, and provide students with unique insights in a way that only the Smithsonian is able to offer. Experts live alongside the students during their time with the group, and participate in all activities and meals, allowing students opportunities to engage in meaningful ways.
Our experts work in museums, conduct experiments, collect data, define the cutting edge of space exploration, and organize community gardens. They are curators, educators, researchers, conservationists, sociologists, and historians.
Smithsonian Student Travel  |  Experts
Geeta Mehta
Professor
Geeta Mehta is an adjunct professor of architecture and urban design at Columbia University. She received her education from the School of Planning and Architecture in New Delhi and Columbia University, and earned her Ph.D. from the University of Tokyo. Her experience of working in India, China, Korea, and several countries in Europe, Africa, and South America enables her to bring a global perspective to her teaching. She has spoken on social capital, sustainable and equitable urbanism, and community-based change at forums around the world and she served as a panelist at WomenDeliver in Copenhagen, Denmark, and the Women's Summit in Sharjah organized by UN Women. In 2018, she was appointed to serve on the Waterfront Management advisory board by New York City Mayor Bill de Blasio. Geeta also co-founded URBZ: User Generated Cities, a research collective that focuses on participatory urban planning and design systems, which was named one of the 100 most influential names in architecture in the world by the magazine Il Giornale dell'Architettura.
April Nowell
Archaeologist
Dr. April Nowell is a Paleolithic archaeologist and Professor of Anthropology at the University of Victoria, Canada, where she has taught classes on cave art for more than 20 years. She received her BA from McGill University and her PhD from the University of Pennsylvania. She directs an international team of researchers in the study of Lower and Middle Paleolithic sites in Jordan and collaborates with colleagues on the study of cave art in Australia and France and on ostrich eggshell beads in South Africa. Her work has been covered by more than 100 outlets including The Washington Post, The Guardian, The New York Times, CNN website, The Economist, CBC's The National and As It Happens, NPR, and the Smithsonian Magazine website, and her work on blood residue on stone tools was named one of Time Magazine's top 100 discoveries. Her most recent book is titled Growing Up in the Ice Age: Fossil and Archaeological Evidence of the Lived Lives of Plio-Pleistocene Children.
April will be joining both France departures.
Ashley Elston
Art Historian
Ashley Elston is an art historian who specializes in late medieval and Renaissance art in Italy. She is Associate Professor of Art History and Director of Visual Arts at Berea College, where she teaches a variety of courses on European art from the ancient world to the 19th century. She discovered her love of Italian art and culture as an undergraduate working on a degree in history and medieval studies at St. Olaf College when she participated in a study abroad course in Rome. She went on to complete an M.A. and Ph.D. in art history at the University of Kansas. A Fulbright grant allowed her to live in Italy while conducting her doctoral research in churches, archives, and museums, and her work has also been supported by competitive grants from the Renaissance Society of America and the Southeastern College Art Conference. She is currently working on a book that examines how paintings and sculptures were used together on Italian Renaissance altars and recently co-edited a book titled Hybridity in Early Modern Art.
Ashley will be joining the June 18 departure of the Greece & Italy program.
Hugh Shapiro
Professor
Hugh Shapiro is a professor of East Asian history at the University of Nevada, with a BA from Stanford University and a PhD from Harvard. As a Smithsonian Journeys Expert, he has lectured in 15 countries in Eurasia, and has traveled extensively throughout the region. Hugh has enjoyed visiting appointments at Princeton University, at universities in China, Japan, and Taiwan, and at the Institute for Advanced Study in Princeton. He received the Li-Qing Prize for the History of Chinese Science and won his university's highest teaching award. His extensive archival and fieldwork focuses on the history of medicine, disease, and the body in comparative context. His recent work appears in volumes published by Harvard University Press, Brill, and Oxford University Press. Hugh's other research and teaching interests include visual and performance art, Central Asia, and the history of de-colonization and authoritarianism.
Hugh will be joining both Japan departures.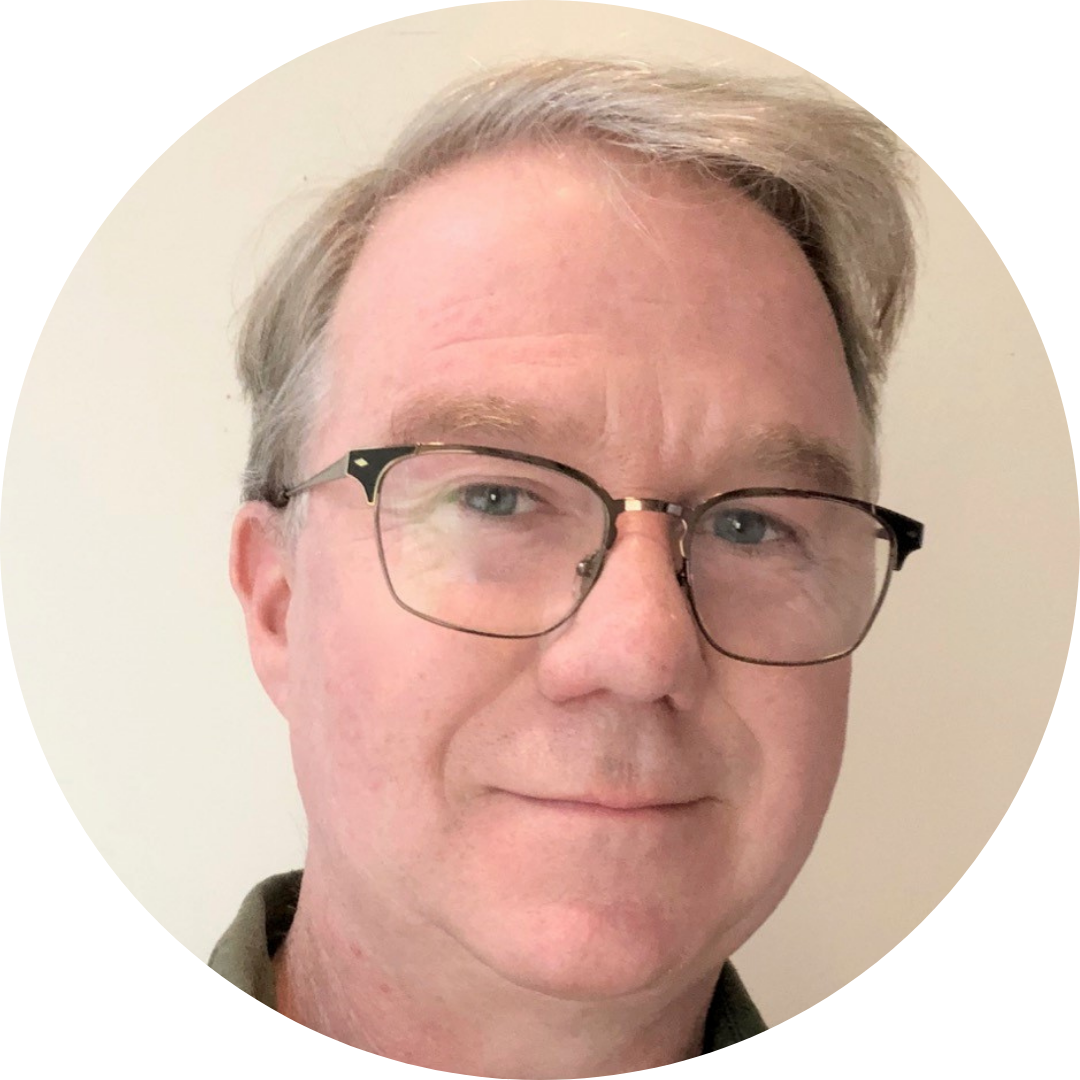 Paul Glenshaw
Filmmaker & Writer
Paul Glenshaw is an independent filmmaker, artist, and writer whose multidisciplinary work covers art, history, and aviation. He is co-director, writer, and producer of the World War I documentary The Lafayette Escadrille, distributed nationwide to PBS stations in 2021. His work for the Smithsonian Associates include his popular online series Art+History, Jazz in Paris, and other history lectures, as well as drawing instruction and history tours. He is a longtime contributing author and editor for Smithsonian's Air & Space magazine, with expertise in the Wright brothers and pre-WWI aviation. Paul is the author of the theatrical concert To Swing Through the Sky, a commission by George Mason University that traces the twin histories of jazz and powered flight. His drawings made at the Folger Shakespeare Library were featured on their Shakespeare and Beyond blog. He is currently creating a series of drawings made from the remains of Civil War casualties at the National Museum of Health and Medicine. At the start of the 2020 pandemic, he co-created The Seven Tones Project, which paired musicians and filmmakers to create 40 short films based on the music of Duke Ellington. He began his career at the National Gallery of Art, selling postcards in the bookstore, and then printing exhibit labels.
Paul will be joining the July 23 departure of the Washington, D.C. to Houston program.
Tom Dawson
Archaeologist
Tom Dawson is an archaeologist and Principal Research Fellow at the University of St Andrews. He
started his archaeological career in London, excavating trenches up to 20 feet deep in the heart of the city. He then conducted excavations in Japan, Italy, Ireland, and France, and spent three years in
Sri Lanka, training archaeologists at World Heritage Sites and doing underwater archaeology on the
south coast. Since joining Scotland's oldest university, Tom has pioneered ways of working with sites threatened by climate change. He is the CEO of SCAPE (Scottish Coastal Archaeology and the Problem of Erosion) and, together with his team, has inspired creative ways of recording threatened heritage. A strong advocate of public archaeology, most projects were developed in collaboration with local communities. Tom regularly appears on TV shows in the UK and has written many academic papers. His edited publications include Archaeology and Coastal Erosion in Scotland and Public Archaeology and Climate Change. He sits on a number of international panels and advisory boards and was formerly a Commissioner with the Royal Commission on Ancient and Historical Monuments of Scotland and Vice President of the Society of Antiquaries of Scotland.
Tom will be joining the June 23 departure of the Scotland program.
Francisco Garc
í

a-Serrano

Professor

Francisco García-Serrano earned his M.A and Ph.D. in Medieval Iberian History at the University of California, Berkeley and is currently a professor of History in the Department of Humanities at Saint Louis University, Madrid Campus. In addition, he has been a visiting professor at U.C. Berkeley, New York University in Madrid, and Sophia University in Tokyo, Japan. His research focuses on the influence of the Mendicant Orders in Spain during the late Middle Ages and on religious identity and interfaith relations. Professor García-Serrano also serves as the Director of Ibero-American Studies at Saint Louis University, Madrid Campus, an academic program that he created. In addition he is the current president of the interdisciplinary association AHLiST (2012-2015) and has organized a number of international conferences.

Francisco will be joining both Portugal & Spain departures.
Alex Hearn
Ecologist
Alex Hearn is a marine fisheries ecologist with 20 years of experience working in Galápagos. He is
Professor and Researcher at the Universidad San Francisco de Quito (USFQ) and the Galápagos Science Center since 2015. He obtained his BSc in Oceanography and Marine Biology from the University of Southampton, UK; and his MSc and PhD from Heriot-Watt University in the Orkney Islands. He has worked in the Galápagos Islands since 2002 on fisheries research and management, and spearheaded the development of the Shark Research Program since 2006. He is a founding member and current Board President of the regional research network, MigraMar. Alex was made co-champion of the Mission Blue Galápagos Hope Spot in 2020.

His current projects include using acoustic and satellite telemetry to establish the migratory pathways of sharks, evaluating the movement ecology of the pelagic assemblage around oceanic islets, and monitoring shark nursery grounds. Alex has published over 60 peer review research articles and over a dozen book chapters. He recently led the multi-institutional team of biologists to develop a blueprint for improved conservation.
Alex will be joining the June 25 departure of the Ecuador & the Galápagos program.
Cris Corrado
Professor
Professor Cris Corrado has spent her entire career creating, leading and teaching academic programs in Italy and Greece. A classical archaeologist specializing in Roman Art, Professor Corrado has taught university students in Rome for the past 20 years. She has worked in a curatorial capacity in the departments of ancient art at the Smart Museum of Art at the University of Chicago, the RISD Museum, the Museum of Fine Arts, Boston, and the Vatican Museums. For several summers, she was also involved with research projects and excavations at Pompeii.
Her research interests and publications focus on ancient Greek and Roman wall painting and sculpture, as well as funerary and domestic architecture. Professor Corrado is currently working on an exciting project that aims to identify and correctly categorize aedicular tombs and statues in the ancient Roman landscape. She presents guest lectures on the topic, and her co-authored article on a related topic, the Monument of Eurysaces, will be published this summer. She is also co-authoring a textbook on ancient Rome. Professor Corrado is the founder of the Rome Society of the Archaeological Institute of America.
Cris will be joining the July 2 departure of the Greece & Italy program.
Diana 
Pazmiño
Marine Biologist
Diana is a marine biologist born and raised in the Galápagos islands, passionate about conservation and education. She obtained her undergraduate degree of Biology in Pontificia Universidad Católica del Ecuador in Quito (PUCE) and moved to Australia for her PhD. These experiences broaden her professional and personal perspectives about women in STEM and inspired her to encourage women participation in science. After coming back to Galápagos in 2017, she joined the Universidad San Francisco de Quito (USFQ) and the Galápagos Science Center (GSC) to develop several research and community engagement projects. Diana is aware of the disconnection between the local population and researchers, and the negative impacts over long term conservation goals. She is convinced joining efforts at regional and global scale is key to move forward and achieve permanent solutions. 
Her projects include long term monitoring of rays (and manta rays) in the Galápagos islands, as well as the use of molecular tools to inform conservation and tackle illegal activities. Diana is currently building a genetic database for the diversity of the Galápagos through barcoding and metabarcoding techniques, while supporting local capacity building and community participation.
Diana will be joining the July 12 departure of the Ecuador & the Galápagos program.
Dan 
Dixon
Sustainability Director
Dan is the University of Maine Sustainability Director and a Research Assistant Professor with the University's Climate Change Institute. He initially trained as a marine engineer and ultimately received his Bachelor of Science in Geology and Oceanography from the University of Southampton, UK. For his undergraduate research, he studied the clay mineralogy of mud volcanoes and diapirs along the Iberian continental margin using x-ray diffraction techniques. Since then, he earned his MSc in Quaternary and Climate Studies and his PhD in Earth Sciences while working at the University of Maine's Climate Change Institute. 
Dan's graduate research was primarily focused on Antarctica. As a member of the United States International Trans-Antarctic Scientific Expedition team, he completed five Antarctic field seasons, traversing more than 10,000 km over the ice sheet and drilling more than 40 ice cores along the way. Dan continues to focus his research on reconstructing paleoclimate using the chemistry contained in snow and ice. He has also worked in Iceland, Southern Patagonia, the New Zealand Southern Alps, the Central Chilean Andes, the Olympic Mountains, the Saint Elias Mountains, the Island of South Georgia, and most-recently in the Peruvian Andes. Dan is a recipient of the United States Antarctic Program Polar Service Medal and has received a National Science Foundation Achievement Award for Traversing in Antarctica.
Dan will be joining the June 27 departure of the Iceland program.
More Experts to be Announced Soon!
Meet Smithsonian Student Travel Expert Tom Mirenda
Questions? Call us at (866) 870-2350 or click below to request more info. Ready to join us? Start your application today!