Smithsonian Student Travel  |  Japan
Travel to Japan on this high school summer program and immerse yourself in the country's fascinating history and culture, visiting four legendary cities, as well as smaller villages and towns off the beaten path. See how ancient traditions and cultural practices—some dating back more than 2,000 years—continue to thrive alongside innovative emerging technologies and shifts in societal values. Explore the ways of Shinto and Buddhism at important temples and shrines, and learn about the cultural significance of ukiyo-e, or woodblock painting. In Kyoto, visit the Samurai and Ninja Museums or the Kyoto International Manga Museum, and delve into the world of anime in Tokyo. Explore Himeji Castle, learn the art of chadō in a traditional tea ceremony, and taste regional specialties in the foodie haven of Osaka.
June 23, 2024–July 10, 2024 (18 days)
June 30, 2024–July 17, 2024 (18 days)
Students completing grades: 8–12
Tuition: $8,790 + airfare
Typical Group: 14–18 + 2 leaders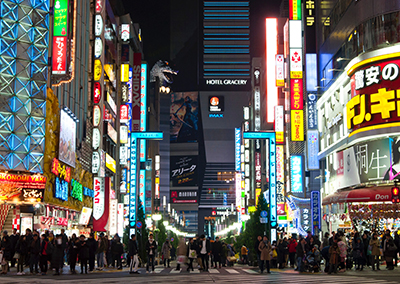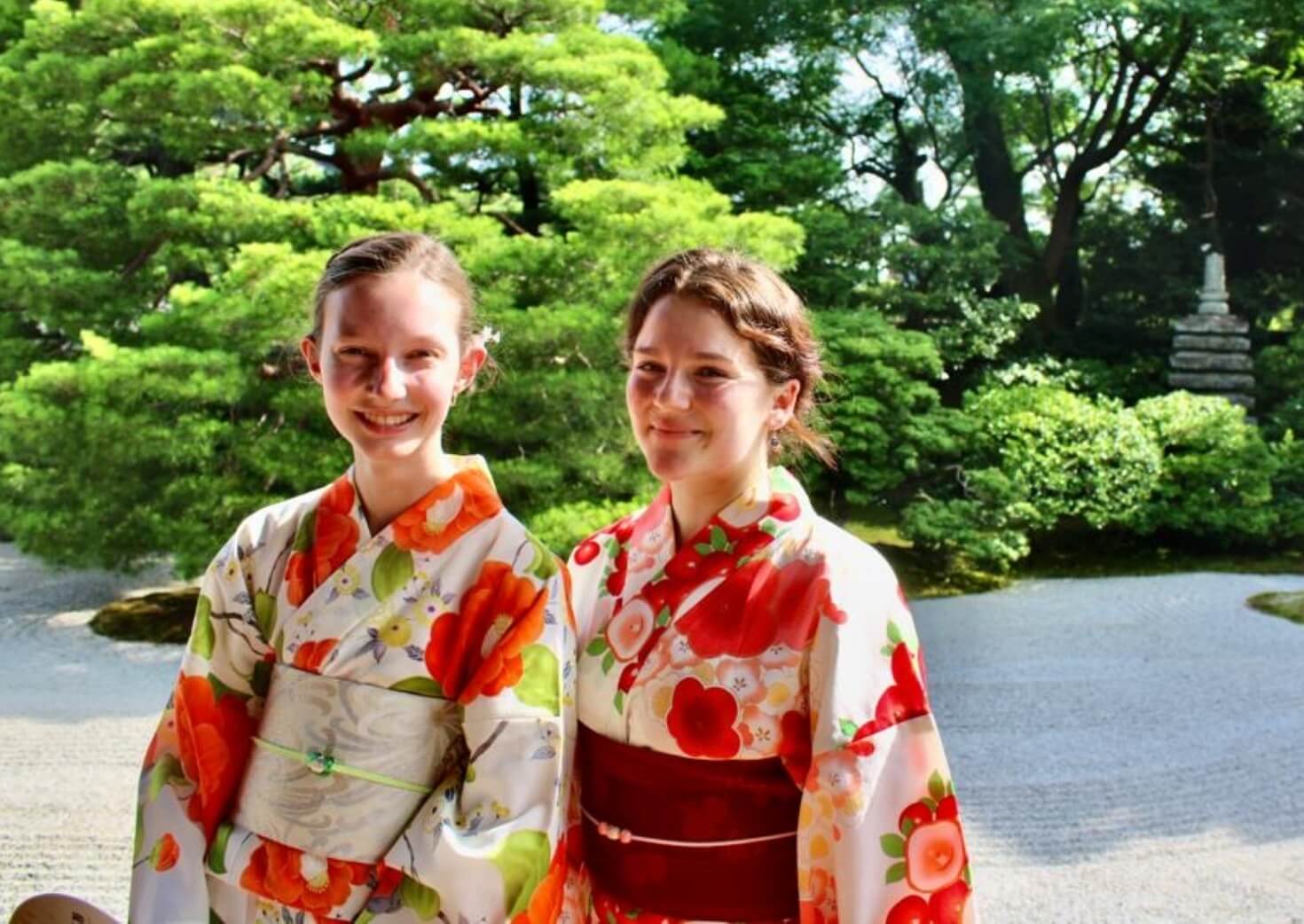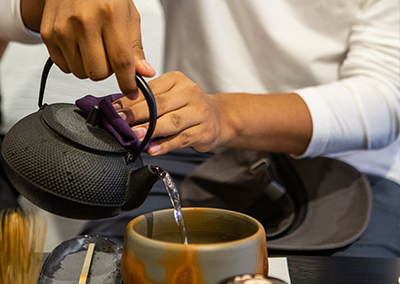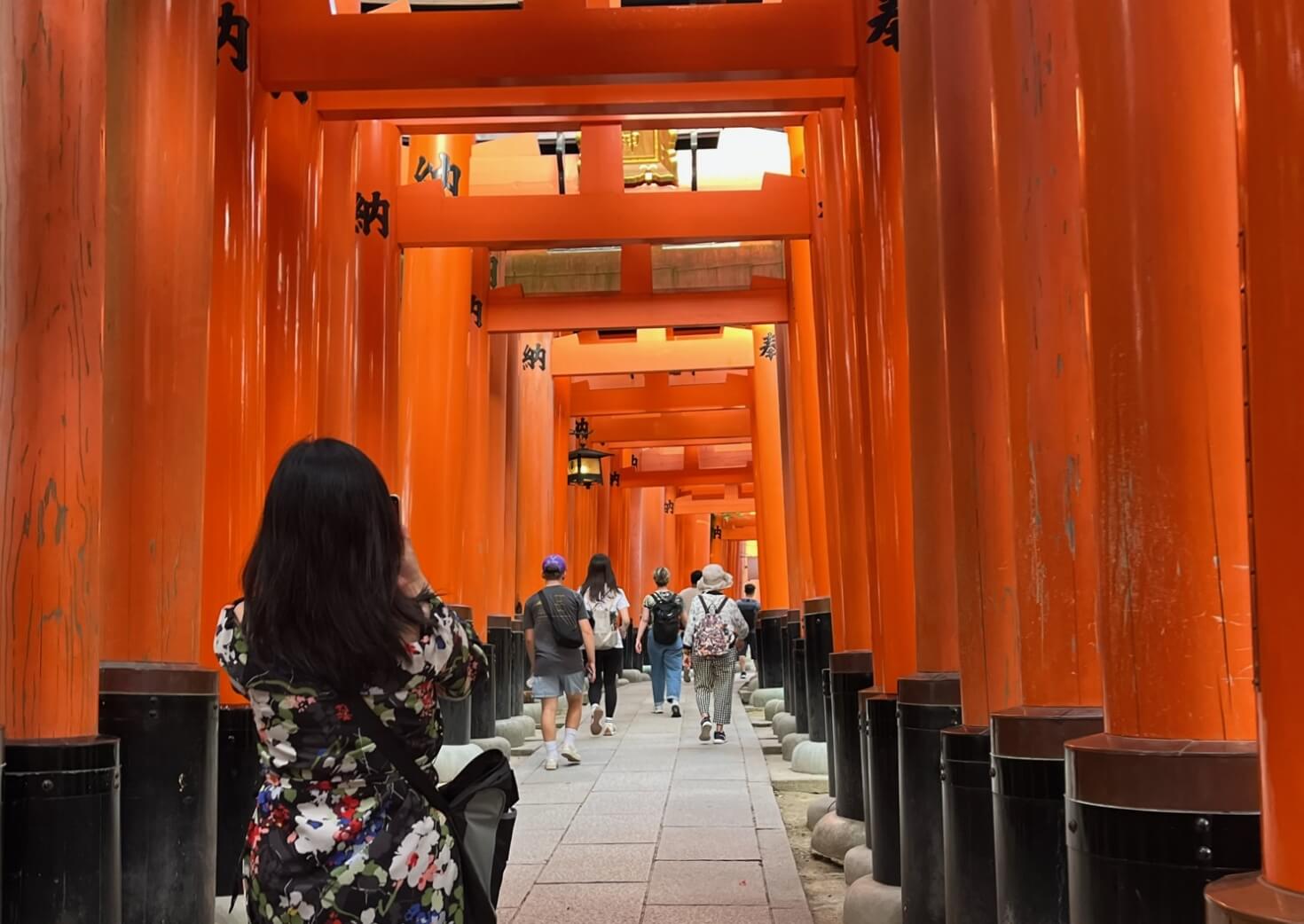 See the iconic "floating" torii gate on Miyajama Island

Roll sushi at a Tokyo fish market and discover hidden ramen shops

Photograph Tokyo from the top of the world's tallest tower

Take an anime drawing class at from a renowned manga artist
This itinerary represents our plan for the program. However, we may implement changes if we identify opportunities to improve the experience, to take advantage of unexpected events, or to accommodate local schedule changes.
Departure • Travel Day • Meet your student travel group and one of your trip leaders in San Francisco and fly together to Tokyo, Japan. 
Tokyo • 3 days • Spend the first evening in Tokyo getting to know your group and leaders during an in-depth orientation, then dive into your program themes. Discover innovative approaches to urban planning, technical applications, and cultural evolution in what is currently the biggest megacity in the world, with a population of over 37 million. During the Meiji Restoration in the late 19th century, Japan's capital was moved here from Kyoto, and Tokyo is now a sprawling city where skyscrapers and neon lights exist alongside ancient temples and historic botanical gardens. Emerge at Shinjuku Station, the world's busiest railway station, and explore local shops. Stroll the grounds of the Imperial Palace and see treasures from Japan's history at the National Museum. Visit the new Toyosu fish market, the largest in the world and recently relocated from Tsukiji, where you can taste the freshest sashimi possible. Explore issues of sustainability and how it relates to the world's oceans and the livelihoods and traditional diet of Japan.
Kyoto • 4 days • Climb aboard one of Japan's iconic bullet trains and travel to Kyoto, once the capital of Japan and one of the oldest municipalities on the island. Kyoto is a wealth of historical and cultural treasures, as well as a bustling modern city with a thriving information technology and electronics industry—including the headquarters of Nintendo. Photograph traditional wooden houses, Shinto shrines, and classical Buddhist temples. Try some traditional shimesaba oshizushi, watch a maiko or bunraku performance, and experience a traditional chadō tea ceremony. Hike the iconic row of 1,000 orange torii gates leading to Fushimi Inari Taisha and explore the International Manga Museum, and explore the history of the world's most famous assassins at the Ninja Museum.
Hiroshima & Miyajima Island  • 3 days • Hiroshima, the first city in the world to sustain a nuclear bomb attack, has been widely renewed and is now known as a City of Peace, where many international visitors come to discuss social issues. Spend three days learning about imperial and military history, with a day trip to Miyajima, a small island off the coast with a world-famous "floating" torii gate. Visit the entrance to the Itsukushima Shrine, first built in the 12th century, then visit the nearby Museum of History and Folklore, full of artifacts dating back to the 1800s. Explore Hiroshima Castle, originally constructed in the 1590s, before winding your way down the street to explore the more contemporary Mazda automobile museum. 
Himeji & Naoshima • 1 day •  Hop the bullet train northeast toward the western Kansai region of Honshu to visit Japan's famous "art Island" at Naoshima. See world-famous art by a global array of artists at the Chichu Museum and Benesse House, with legendary works such as Monet's Water Lilies on display. Stroll sunny island beaches dotted with iconic sculptures and public art such as Yayoi Kusama's "polka-dot pumpkins." As you make your way onward, explore the UNESCO World Heritage site Himeji Castle in Himeji. See the grounds where Ieyasu Tokugawa and Hideo Toyotomi's armies fought the Summer's War, when the fate of the famous Tokugawa shogunate was decided, thus ushering in the Edo period of Japan's history.
Osaka & Nara • 4 days • Make your way to the urban hub of the western Kansai region of Honshu and experience Osaka, also known as "The Nation's Kitchen" for its vibrant food scene. Traverse Osaka's famous Dotonbori street full of animated signs and famous neon for Japan's major brands like Glico and Meiji. Try the delicious savory pancake okonomiyaki, which comes in endless varieties, and perhaps even try Osaka's specialty: takoyaki, balls of dough filled with octopus and covered with a sweet sauce. With Osaka serving as your hub, your group take day trips to nearby Kobeand Nara. Visit Koreatown in Kobe for barbeque and watch the Hanshin Tigers play a baseball game. Feed the domesticated deer in Nara park and visit the first imperial capital, one of the world's oldest wooden structures. Nara is also home to Japan's oldest and most famous Giant Buddha, or Daibutsu, statue. Gather with your group for a special farewell meal and some karaoke before bidding sayonara to Japan and heading home.
Return • Travel Day • Fly from Osaka to San Francisco with your group and a trip leader, then continue on to your final destination.
Smithsonian Student Travel Experts
A Smithsonian Student Travel Expert will join the group for a portion of the itinerary. Our experts are professionals in their field and tie in their knowledge and experiences with the themes of the program. Throughout their time with the students—generally five days—they share their insights and passion for the region through talks and informal conversations, connecting with students in meaningful ways. Meet the expert who is joining the student trips below.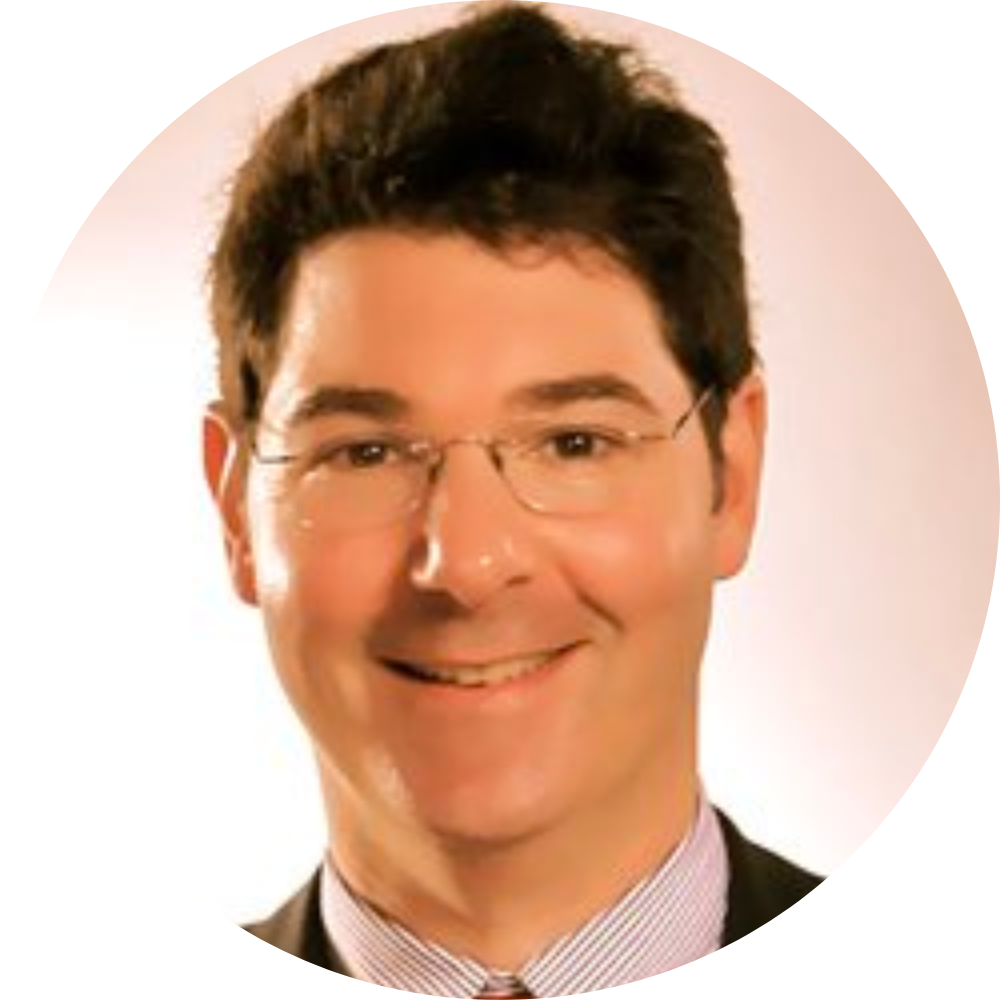 Hugh Shapiro, Professor (joining both departures)
Hugh Shapiro is a professor of East Asian history at the University of Nevada, with a BA from Stanford University and a PhD from Harvard. As a Smithsonian Journeys Expert, he has lectured in 15 countries in Eurasia, and has traveled extensively throughout the region. Hugh has enjoyed visiting appointments at Princeton University, at universities in China, Japan, and Taiwan, and at the Institute for Advanced Study in Princeton. He received the Li-Qing Prize for the History of Chinese Science and won his university's highest teaching award. His extensive archival and fieldwork focuses on the history of medicine, disease, and the body in comparative context. His recent work appears in volumes published by Harvard University Press, Brill, and Oxford University Press. Hugh's other research and teaching interests include visual and performance art, Central Asia, and the history of de-colonization and authoritarianism.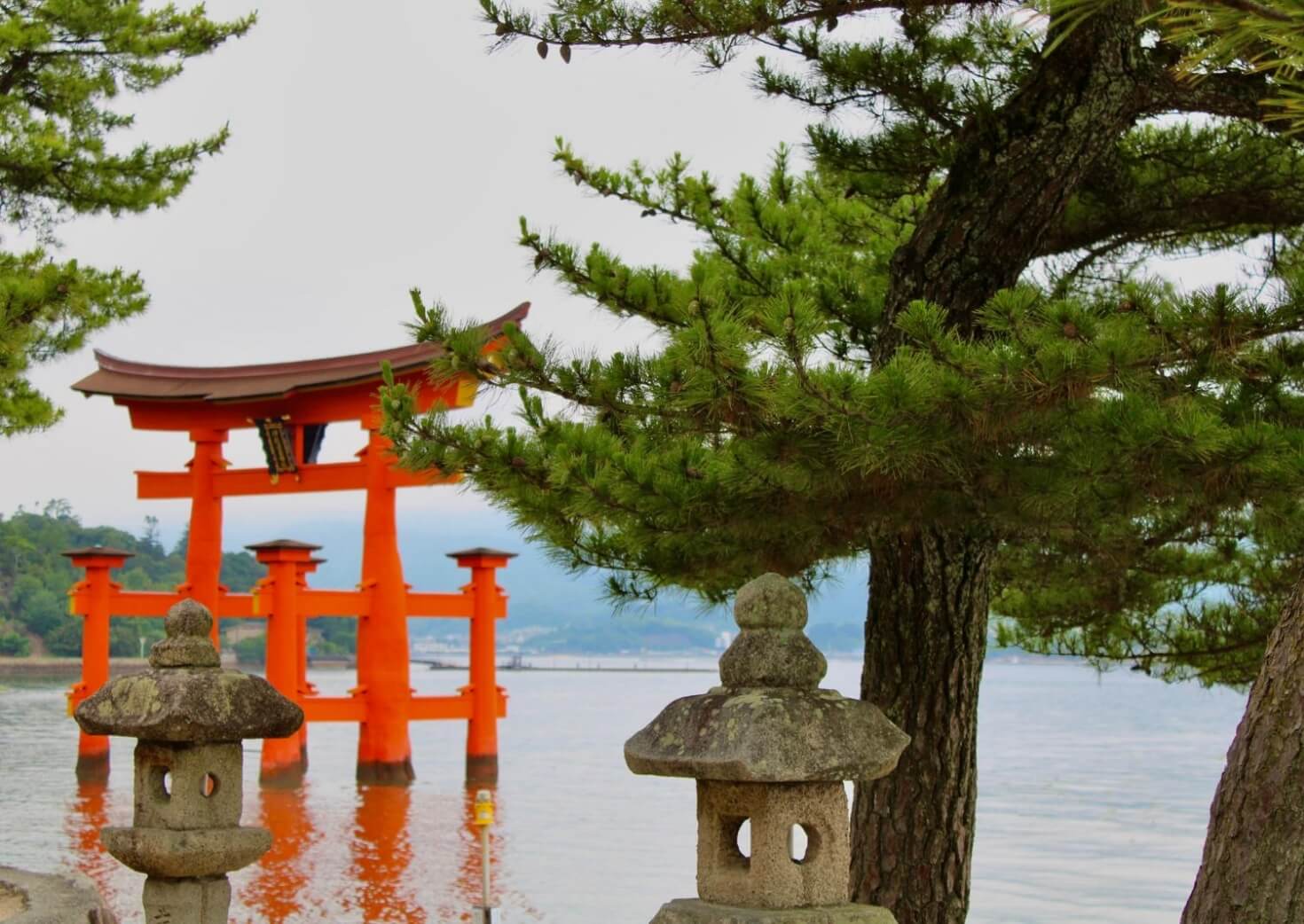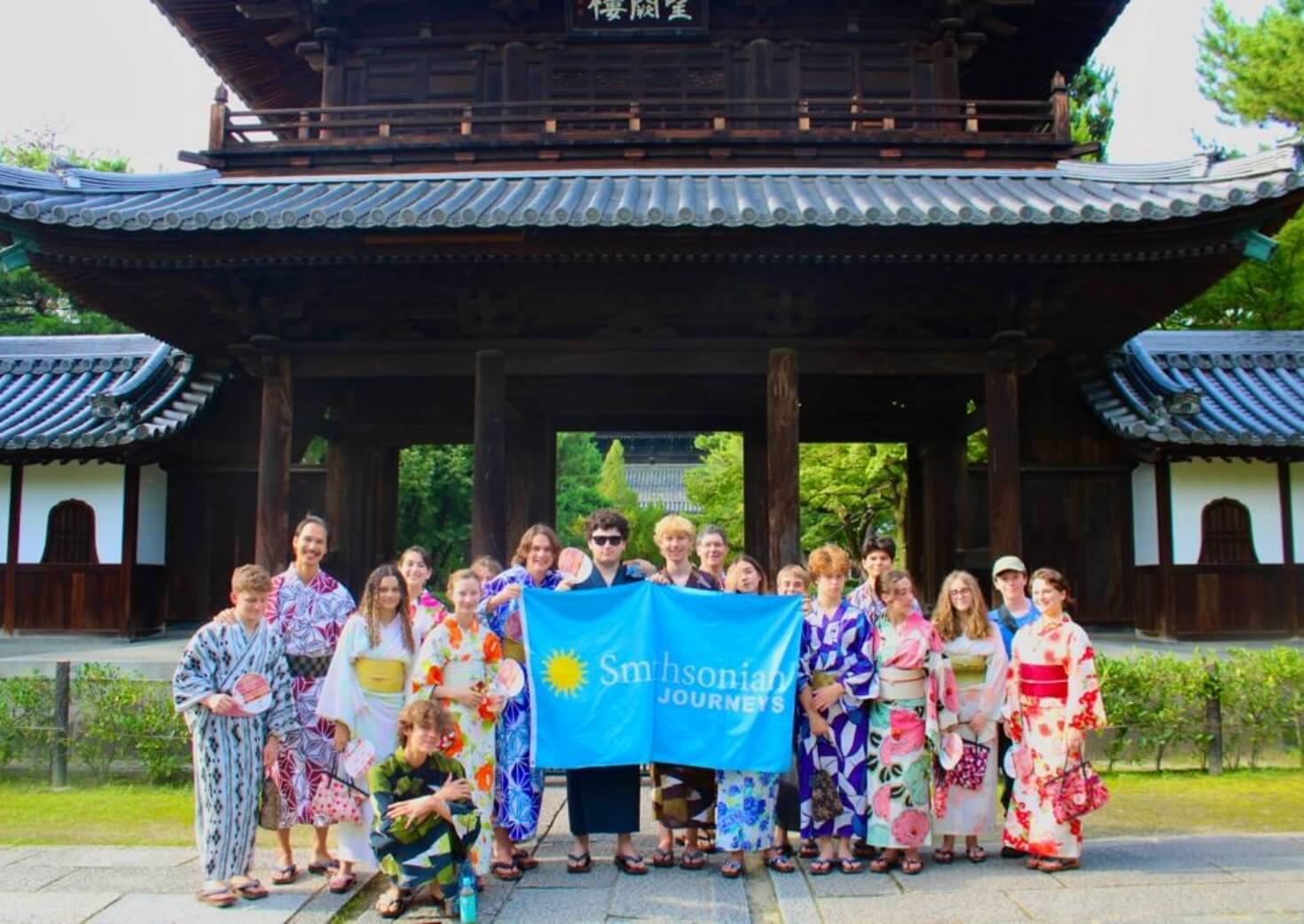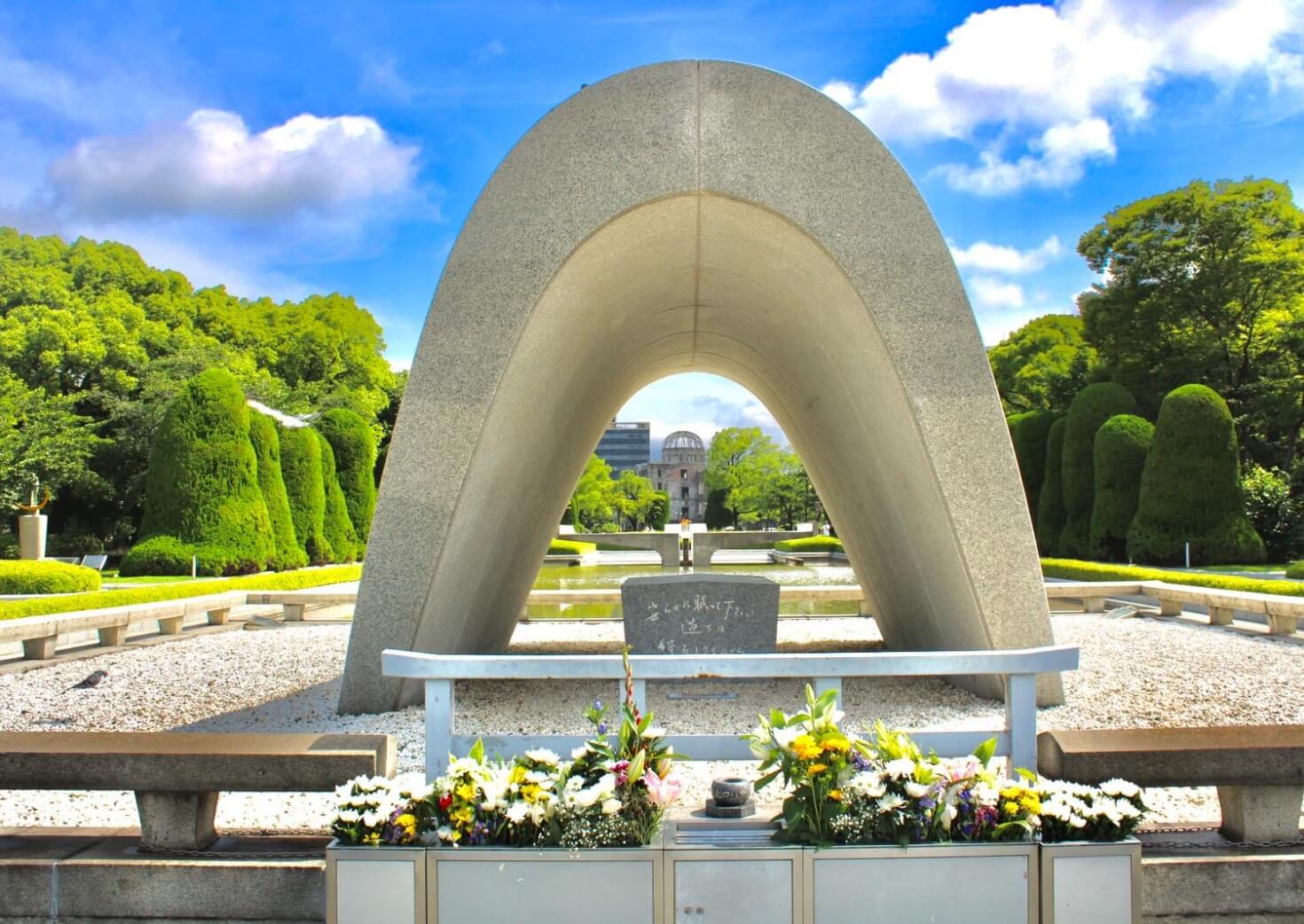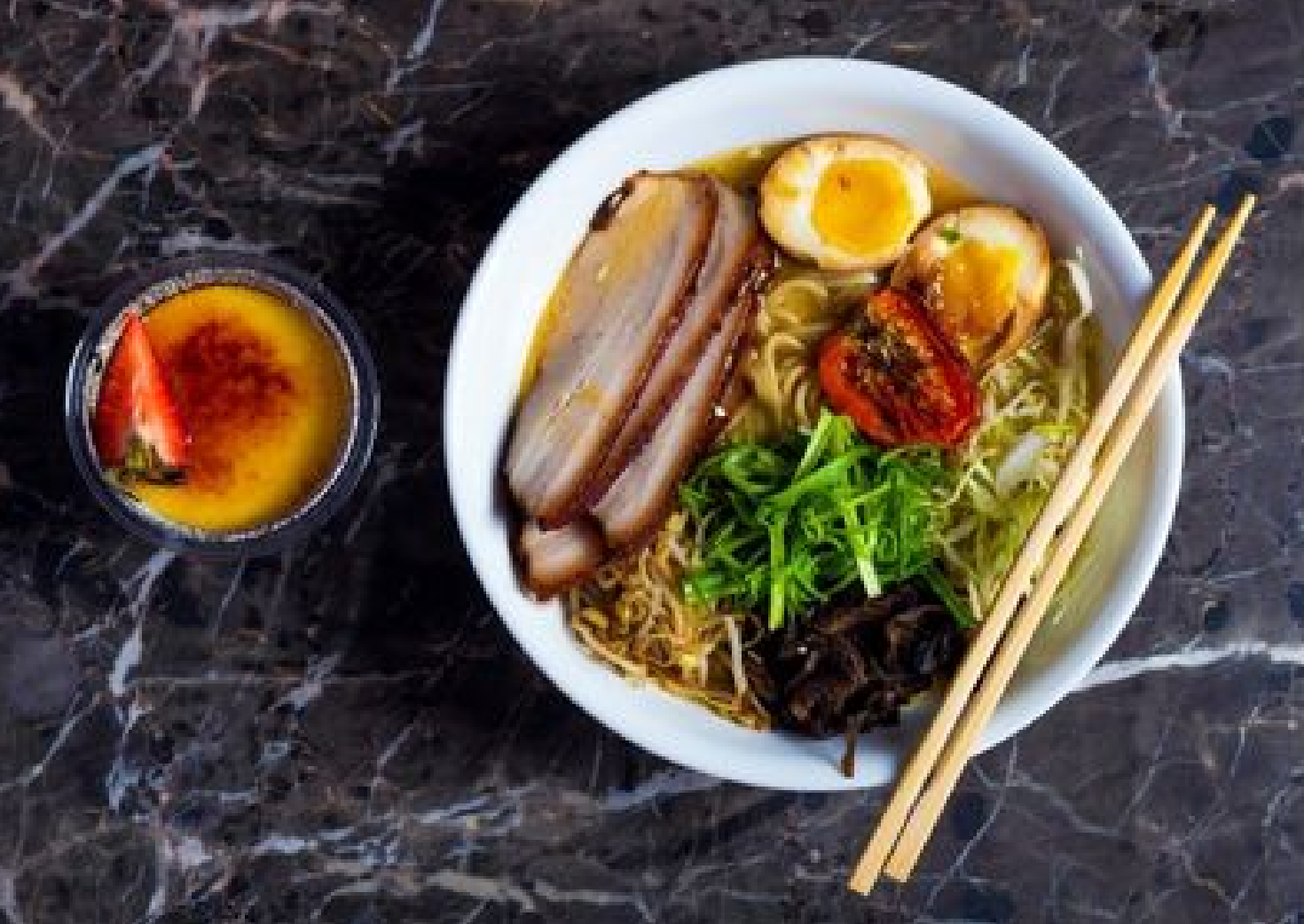 Physical Activity •
This is a physically active summer travel program. You can expect to ride local and intercity trains, walk the neon-lit streets of Tokyo while working on projects, try taiko drumming, and do other fun activities over the course of the trip that may be new and unique. You do not need to be at peak fitness to participate, but it is important that you have a desire to be physically active, are comfortable walking moderate to long distances, and that you are excited about trying all activities. 
Accommodations • The group stays at Western-style hotels for a majority of the program, and for several nights you may stay in a yado, a traditional hotel with tatami floors and futon mattresses.
Climate • Japan has a very dynamic climate, with significant changes by season and region. Summers in Japan are typically hot and humid, with temperatures ranging from 70–90°F (21–32°C), with heat especially noted in Tokyo, Kyoto, and other metropolitan areas. 
Meals • Most breakfast meals will be taken at our accommodations, while lunch and dinner will typically be eaten out.
Cuisine • Japanese food has become famous worldwide in recent years, and for good reason. Dishes like sushi, udon, and miso soup are now widely enjoyed. The Japanese have also adapted and changed other Asian dishes in unique ways, such as ramen and gyoza from China, Korean barbecue, and curry from India. Japanese people are known for their love of "umami" which is a "deep richness of flavor." Primarily these foods get umami from a traditional mix of fish broth (dashi), kombu seaweed, and mirin, a sweet cooking wine. Today, most Western foods like pasta and sandwiches are also available in modern Japan, though they are often altered to suit the Japanese palate.
Sign up for two programs & save $500!
$300 tuition discount + no application fee