Smithsonian Student Travel  |  France & Switzerland  |  NEW
For centuries, France has been a crossroads of European history and culture, producing revolutionary artistic and political movements, as well as culinary traditions that have influenced cuisines all over the world. Experience Paris's museums and multicultural institutions, then explore France's strong food and farming traditions in the markets of Lyon and at family farms in the countryside. Cross into Switzerland to visit the United Nations Office in Geneva and learn about UN efforts to support sustainable development. Meet with researchers at the world-class particle physics research facility at CERN and hear about their work in physics, biotechnology, astronomy, and climate science. End your program in the small town of Martigny, exploring a spectacular Alpine region of lakes, emerald valleys, and glacier-covered peaks.
June 26, 2024–July 9, 2024 (14 days)
July 12, 2024–July 25, 2024 (14 days)
Students completing grades: 8–12
Tuition: $7,990 + airfare
Typical Group: 16–18 + 2 leaders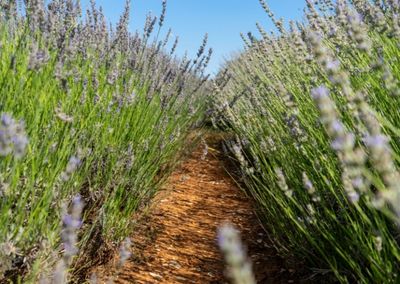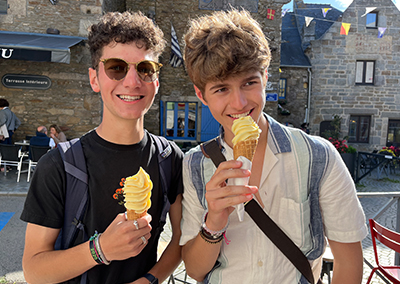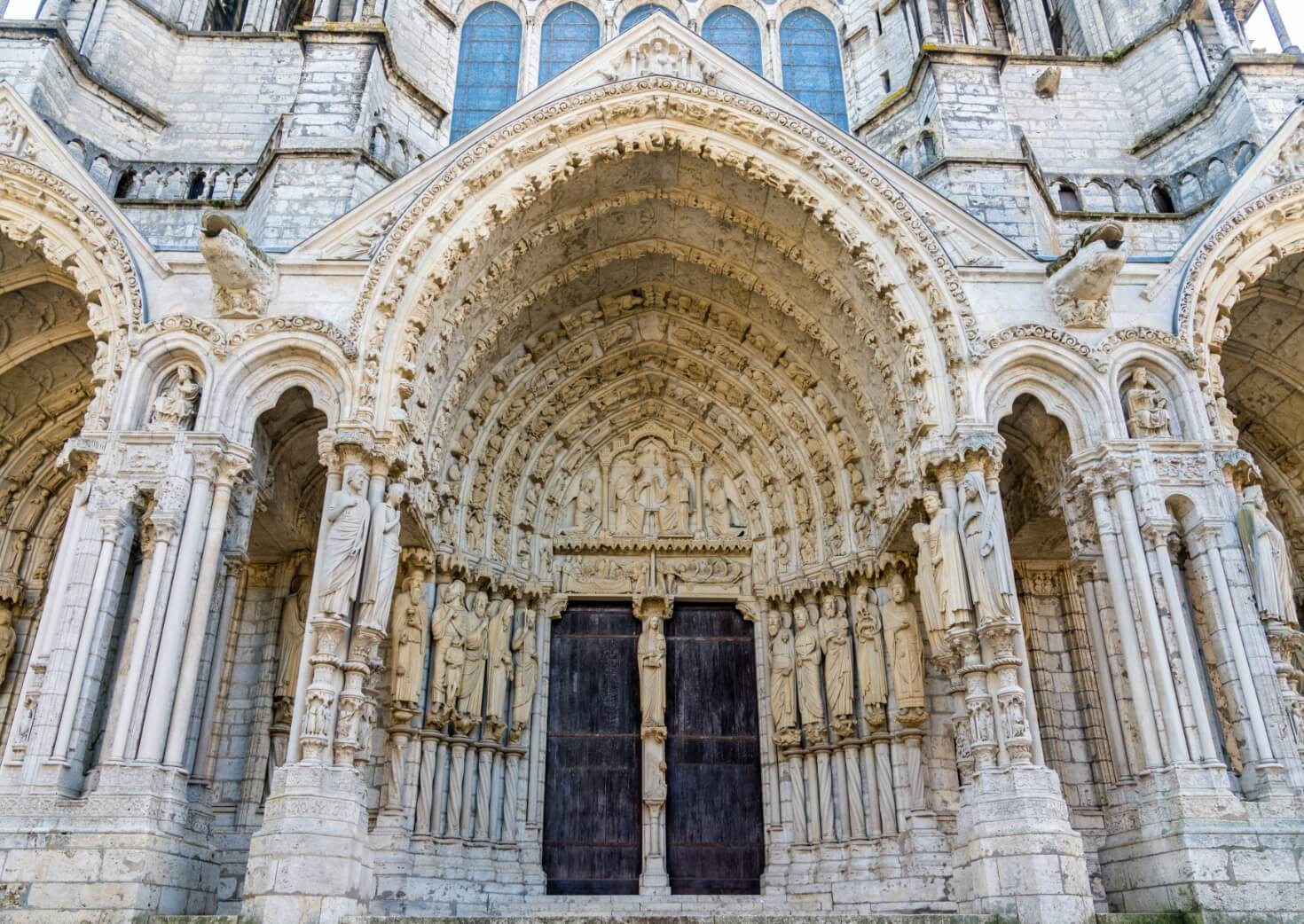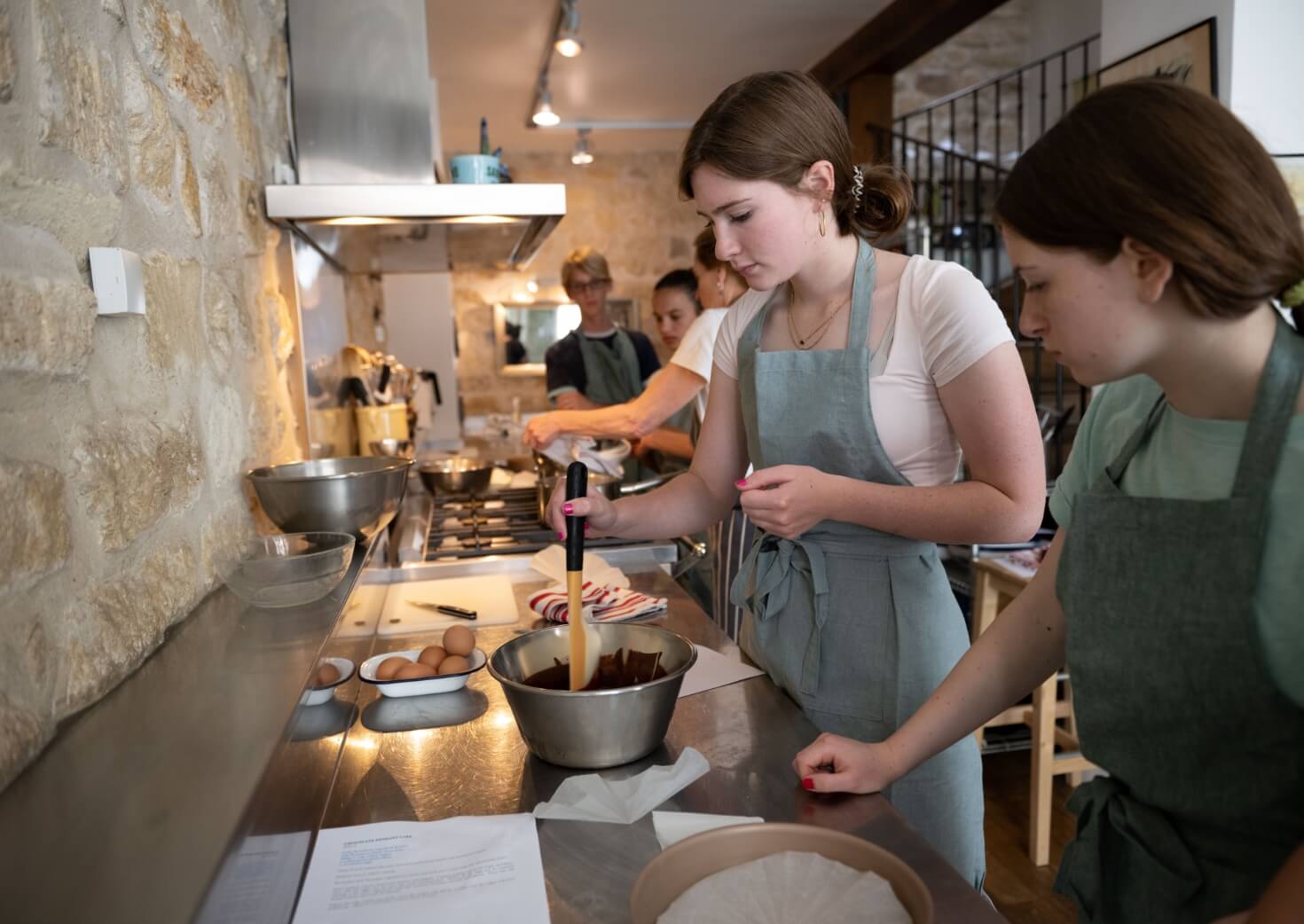 Kayak at sunset on Lake Geneva, surrounded by soaring Alps

Take a cooking class and meet chocolate makers in Switzerland

Experience the cafe-lined streets and renowned art museums of Paris

Hike along an ancient trade route through a spectacular Swiss valley
This itinerary represents our plan for the program. However, we may implement changes if we identify opportunities to improve the experience, to take advantage of unexpected events, or to accommodate local schedule changes.
Departure • Travel Day •
Meet your student travel group and one of your trip leaders in New York, and fly together to Paris, France.
Paris, France • 4 days • Begin with an in-depth orientation in the cultural capital of Paris. Then delve into the art and history of this legendary city, which has drawn painters, writers, architects, philosophers, and culinary greats over the centuries. Stay in a renovated maison particulier in the heart of Le Marais, a historic neighborhood within walking distance of the Ȋle de la Cité, the Latin Quarter, and the city center. Meet with art historians to examine the works of world-renowned artists in the Louvre, the Musée d'Orsay, the Musée Rodin, and the contemporary collections at the Centre Pompidou. Investigate the past with a world-renowned historian on an excursion to the Chartres Cathedral and a visit to the Musée de l'Armée within the gold-domed Les Invalides, site of Napoleon's tomb. Wander through the Jardin du Luxembourg, where Parisians come to stroll and relax; visit the Grand Mosque of Paris; and enjoy a Moroccan feast. Descend into the underbelly of Paris during a visit to the famous catacombs, or enjoy a sunset view of the Eiffel Tour during a boat trip on the Seine River.  
Lyon, France • 3 days • Travel to Lyon, France's third largest city—a renowned capital of gastronomy. Delve into Les Halles de Lyon Paul Bocuse, a historic indoor food market where vendors sell truffles, fine cheeses, and all manner of epicurean delights. Join a local chef for a French cooking class, and learn to prepare quenelles (fish dumplings), Lyonnaise potatoes, and praline tart. Learn about the history and cultural significance of regional dishes such as these. Head into the countryside to spend a day on a small family farm harvesting fresh vegetables or tending to the animals. Then ride a bike through Lyon's charming streets, discovering the city's secrets.
Geneva, Switzerland • 2 days • Next, cross the border into Switzerland and arrive in the lakeside city of Geneva. Visit the United Nations Office, and learn about the UN's efforts to address environmental challenges and encourage sustainable development. Immerse yourself in the world of physics with a guided visit to the new Science Gateway of the European Organization for Nuclear Research (CERN), home of the Large Hadron Collider particle accelerator and birthplace of the World Wide Web. Meet with researchers there to discuss their cutting-edge work in physics, biotechnology, astronomy, and climate science. Visit one of Switzerland's oldest chocolate-making houses, and head out for a sunset kayak on Lake Geneva.
Martigny, Switzerland • 3 days • End your adventure in Martigny, a small mountain town at the crossroads of Switzerland, France, and Italy surrounded by lakes, lofty peaks, glaciers, and forests. Visit the Roman Amphitheater, and learn about the importance of this mountain outpost to ancient Rome. Travel with a local guide to the nearby Great St. Bernard Pass, one of the highest mountain passes in Switzerland. Explore the stunning Alpine landscapes, learn about the pass's significance for trade and transportation over the centuries, and imagine the challenges that past travelers endured. Cross the border on a narrow-gauge railway to the French mountain town of Chamonix, and visit the famous Mer de Glace glacier to learn about glaciology, climate change, and the role of glaciers in the local environment. Enjoy a final meal with your group to celebrate your adventures together.
Return • Travel Day • Return to Geneva, fly to New York with your group and a trip leader, then continue on to your final destination.
Smithsonian Student Travel Expert
A Smithsonian Student Travel Expert will join the group for a portion of the itinerary. Our experts are professionals in their field and tie in their knowledge and experiences with the themes of the program. Throughout their time with the students—generally five days—they share their insights and passion for the region through talks and informal conversations, connecting with students in meaningful ways. Meet an expert who is joining a student trip below. Our other 2024 Smithsonian Student Travel Expert will be announced soon.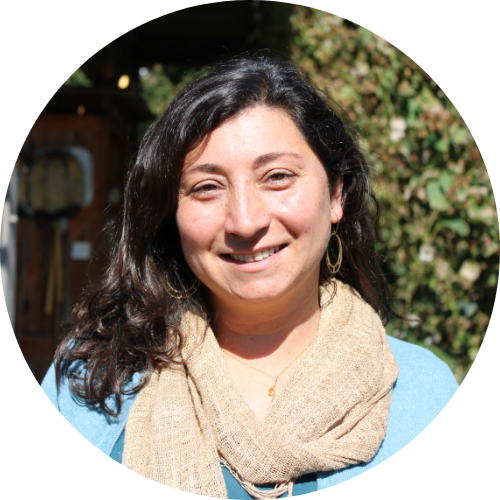 Jacqueline Munno, Programs Manager, Yale Sustainable Food Program (joining the July 12 departure)
Jacquie has been firing the hearth, processing the harvest, and curating conversations under the Lazarus pavilion at the Yale Farm since 2009. By engaging students in place-based, embodied work, she aims to create spaces where everyone feels a sense of belonging and call to stewardship. Off the Farm, Jacquie develops and manages a range of extramural programs, particularly international and pre-professional experiences, for students across academic disciplines. She co-directs Camp Yale Harvest, facilitating trips for groups of incoming first-years to camp and work on Connecticut farms as a part of their Yale orientation. Before coming to Yale, Jacquie worked at Navdanya, a network of seed-keepers and organic producers in New Delhi, India, where she was an assistant to Dr. Vandana Shiva. Jacquie received a M.A. in Food Culture from Università degli Studi di Scienze Gastronomiche in Parma, Italy, and a B.A. in French Studies and International Affairs from the University of New Hampshire. Jacquie has served on many boards, including the National Young Farmer's Coalition and the New Haven Food Policy Council. She is a proud Fellow of Pierson College. Jacquie lives on a community farm with her husband, two kiddos, a barn cat, and a bunch of hens. She is a home cook with Armenian roots who loves feeding people. She lives, works, and farms on Quinnipiac lands.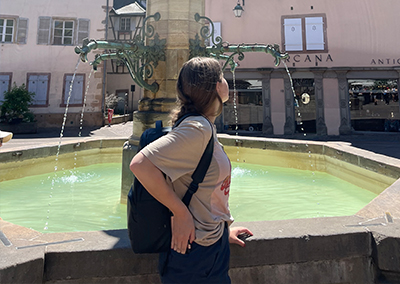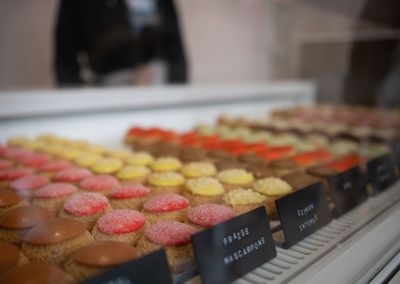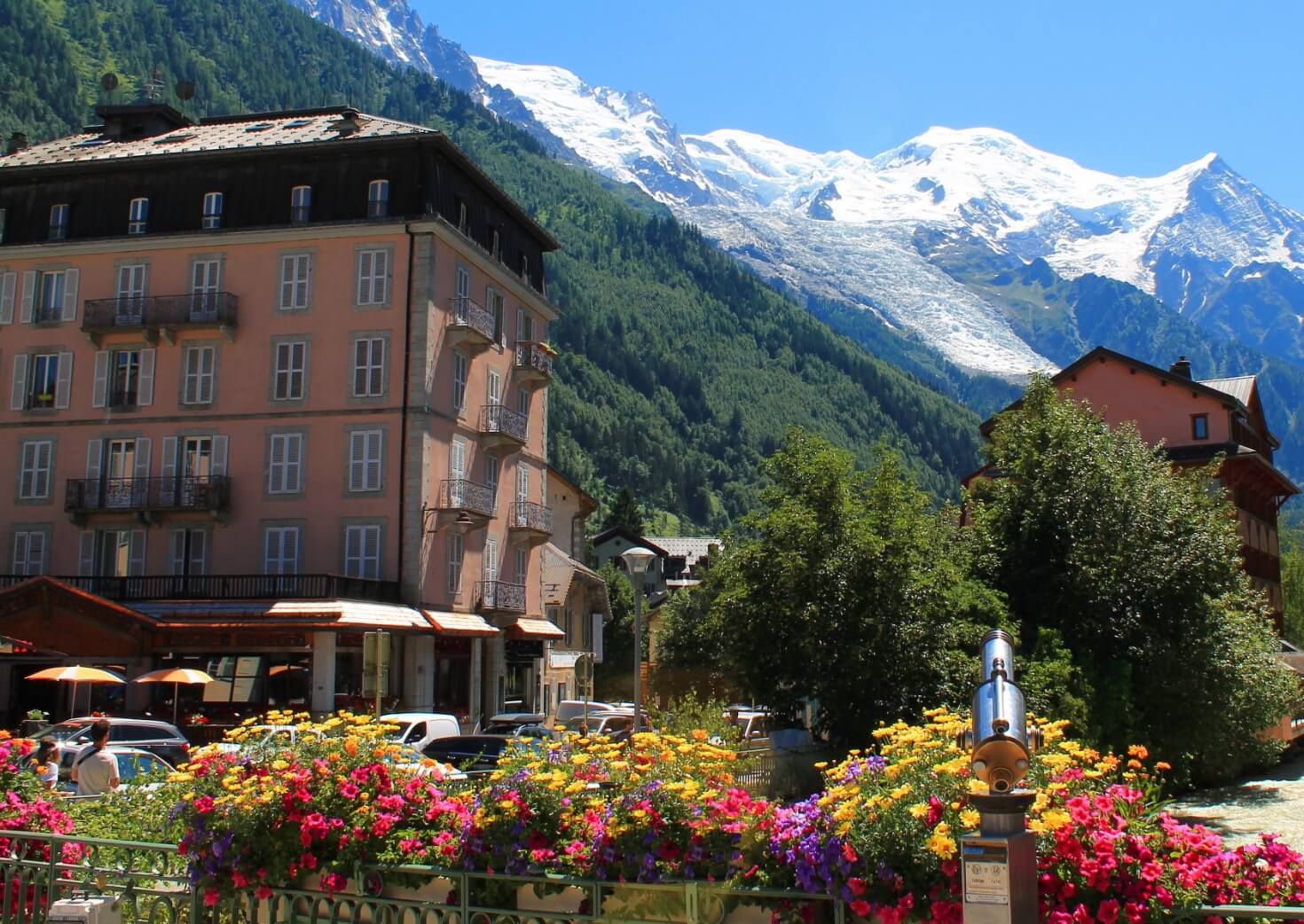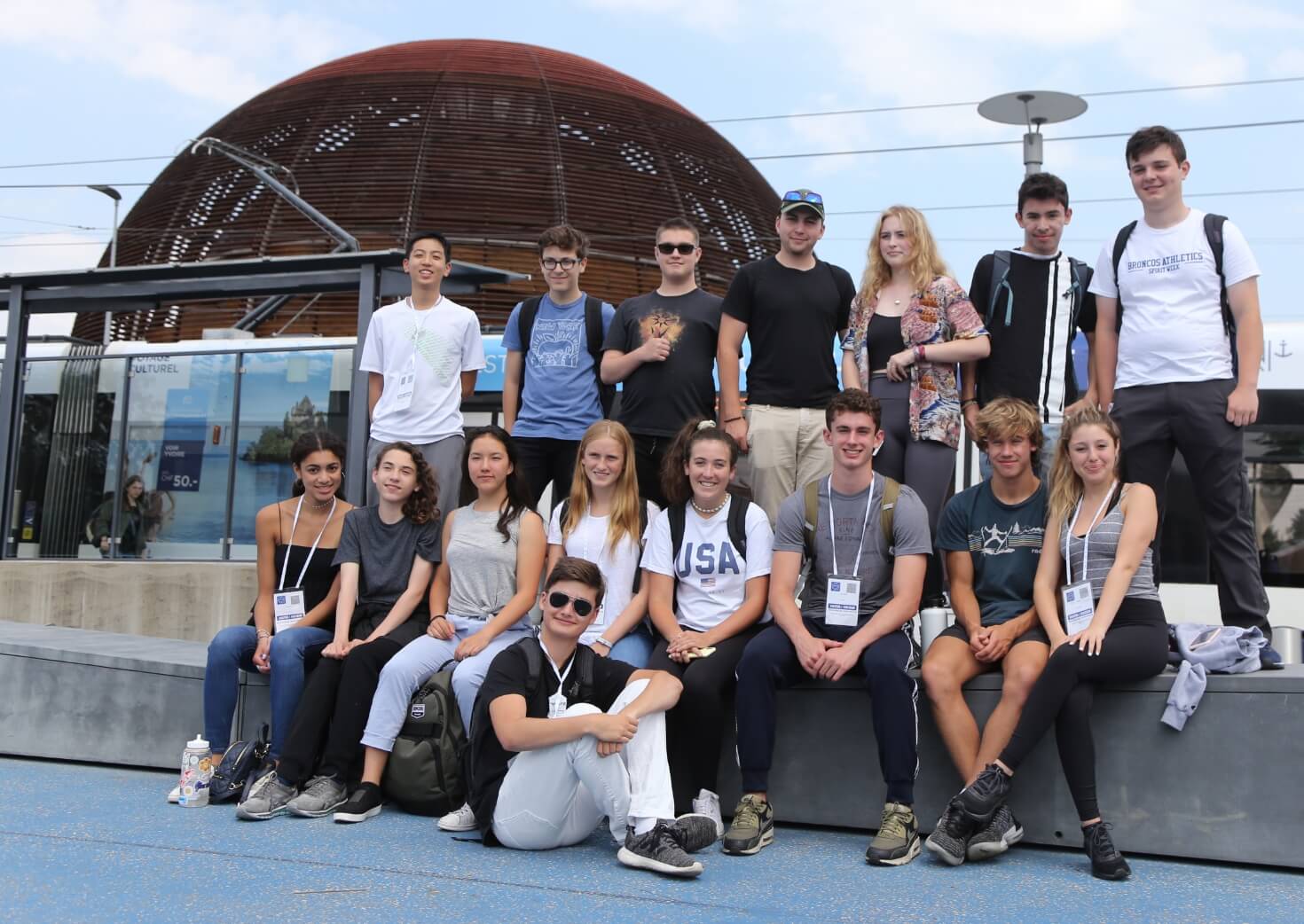 Physical Activity •
This is a physically active summer travel program. You can expect to kayak, hike, and walk significant distances through the city streets of Paris, Geneva, and in the Alps over the course of the program. You do not need to be at peak fitness to participate, but it is important that you have a desire to be physically active, and that you are excited about trying all activities.
Accommodations • The group stays in small family hotels in Lyon and in Switzerland, and in a renovated mansion hostel in Paris.
Climate • Daytime temperatures can be high in the cities visited on this program (between 80–95°F / 26–35°C) , but will be cooler in Martigny (between 65–70°F / 18–21°C).
Meals • The group eats a typical continental breakfast in their accommodations, dinner in a variety of restaurants, and often takes picnics at midday in a park or in the countryside.
Cuisine • France and Switzerland are known for their cuisine, and students on this program will have the opportunity to eat regional products straight off the farm and out of the markets, as well as to savor the creative cooking of innovative chefs. A strong appetite and an adventurous culinary spirit will help!
Sign up for two programs & save $500!
$300 tuition discount + no application fee