Smithsonian Student Travel  |  Greece & Italy
Dive into the fascinating ancient civilizations of Greece and Italy—and their vibrant modern cultures—on a high school summer program from the Greek islands to the heart of Rome. Travel to sun-drenched seaside villages and tranquil farms and explore bustling cities and ancient temples, discovering the legacy of the Greek and Roman empires. Watch history come alive in five locations—Athens, Crete, Santorini, Naples, and Rome—each steeped in myth and and graced with stunning scenery and evocative sites. Contemplate Homer's Iliad and Odyssey; climb the steps of the Athens Acropolis, and follow the influence of ancient Greece into Italy, where the Roman Empire furthered the evolution of Western civilization. Experience how history and the present coexist in Rome, where Renaissance architecture and Roman ruins are integrated in a dynamic modern city.
June 18, 2024–July 6, 2024 (19 days)
July 2, 2024–July 20, 2024 (19 days)
Students completing grades: 8–12
Tuition: $8,690 + airfare
Typical Group: 20–24 students + 3 leaders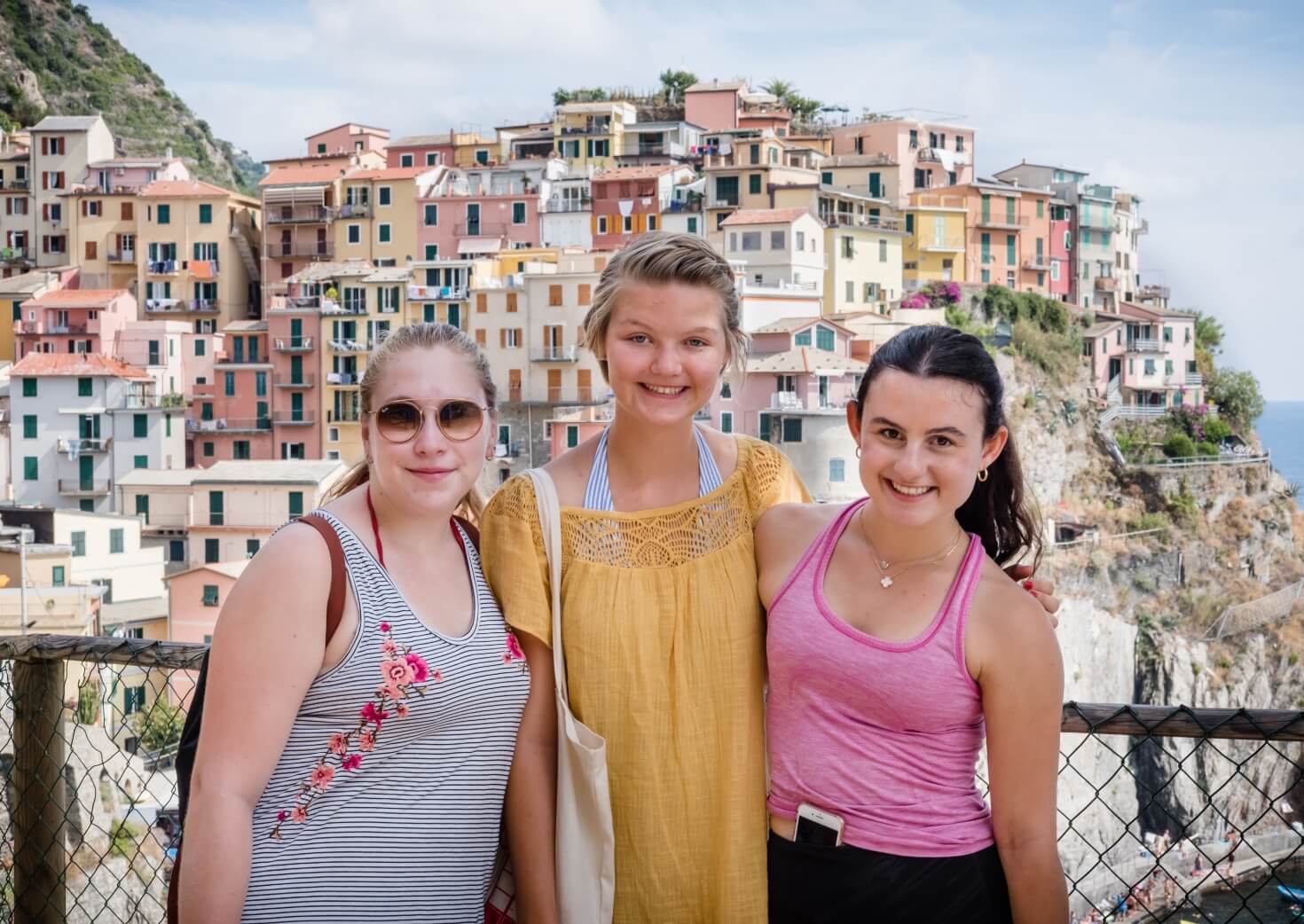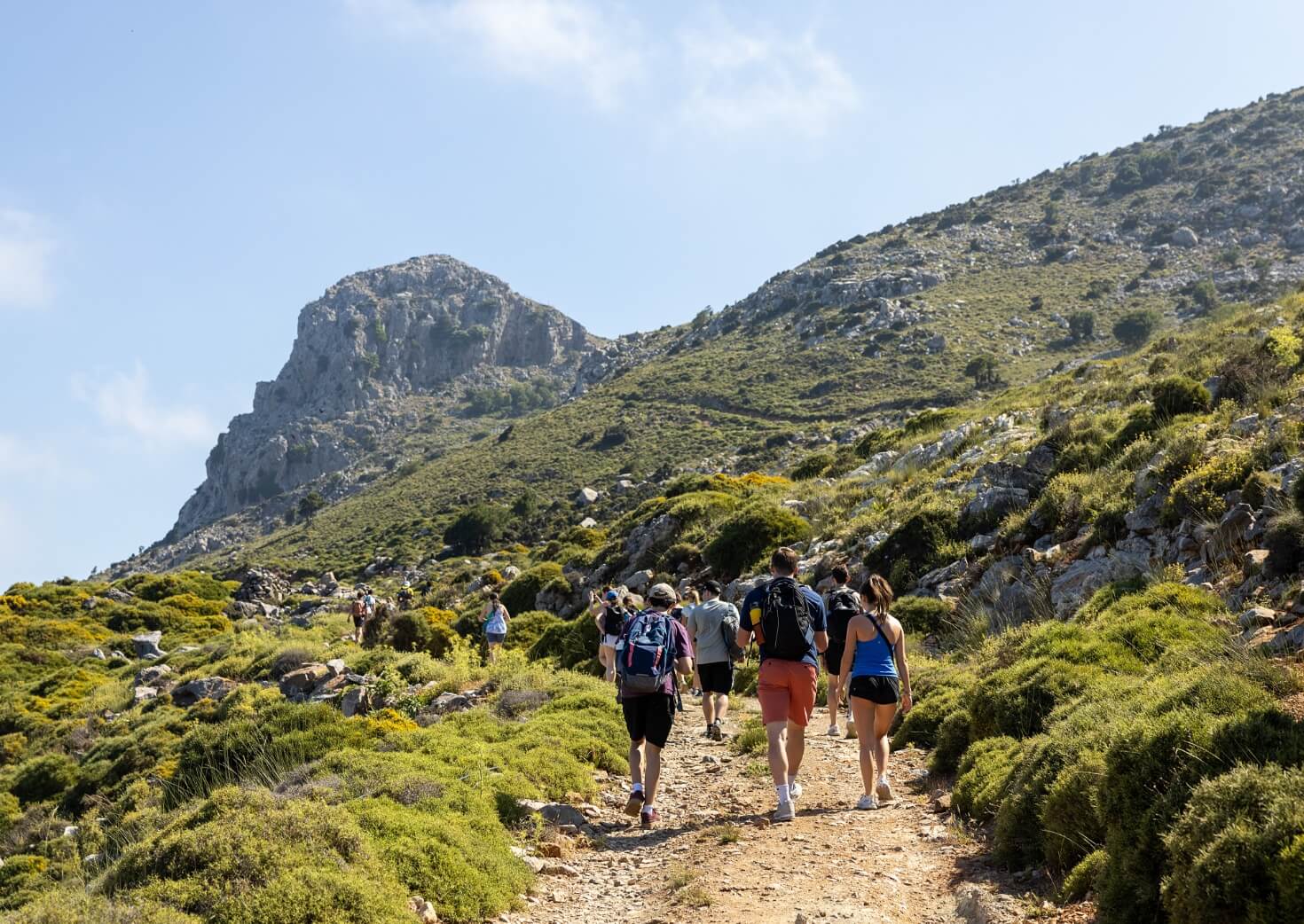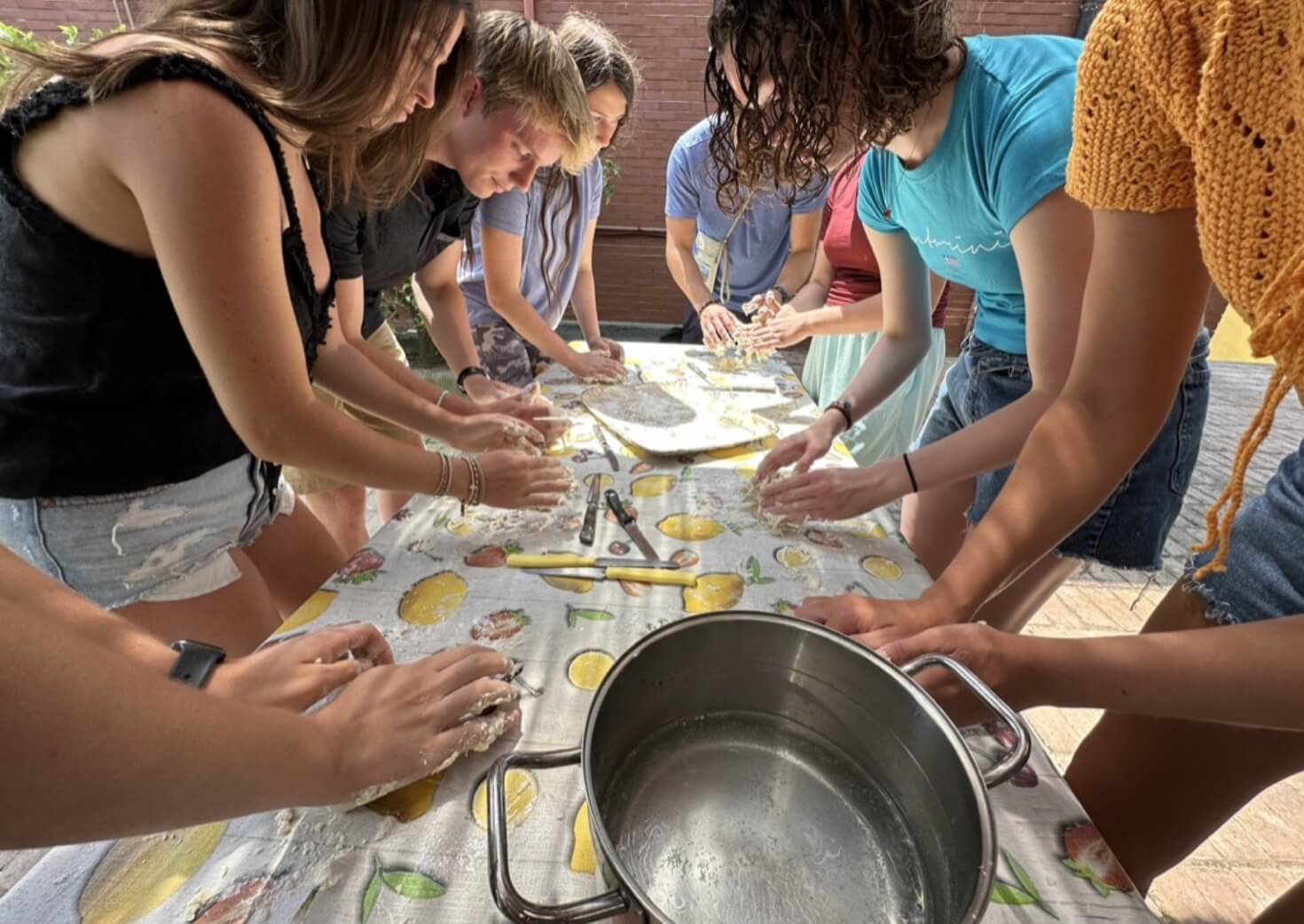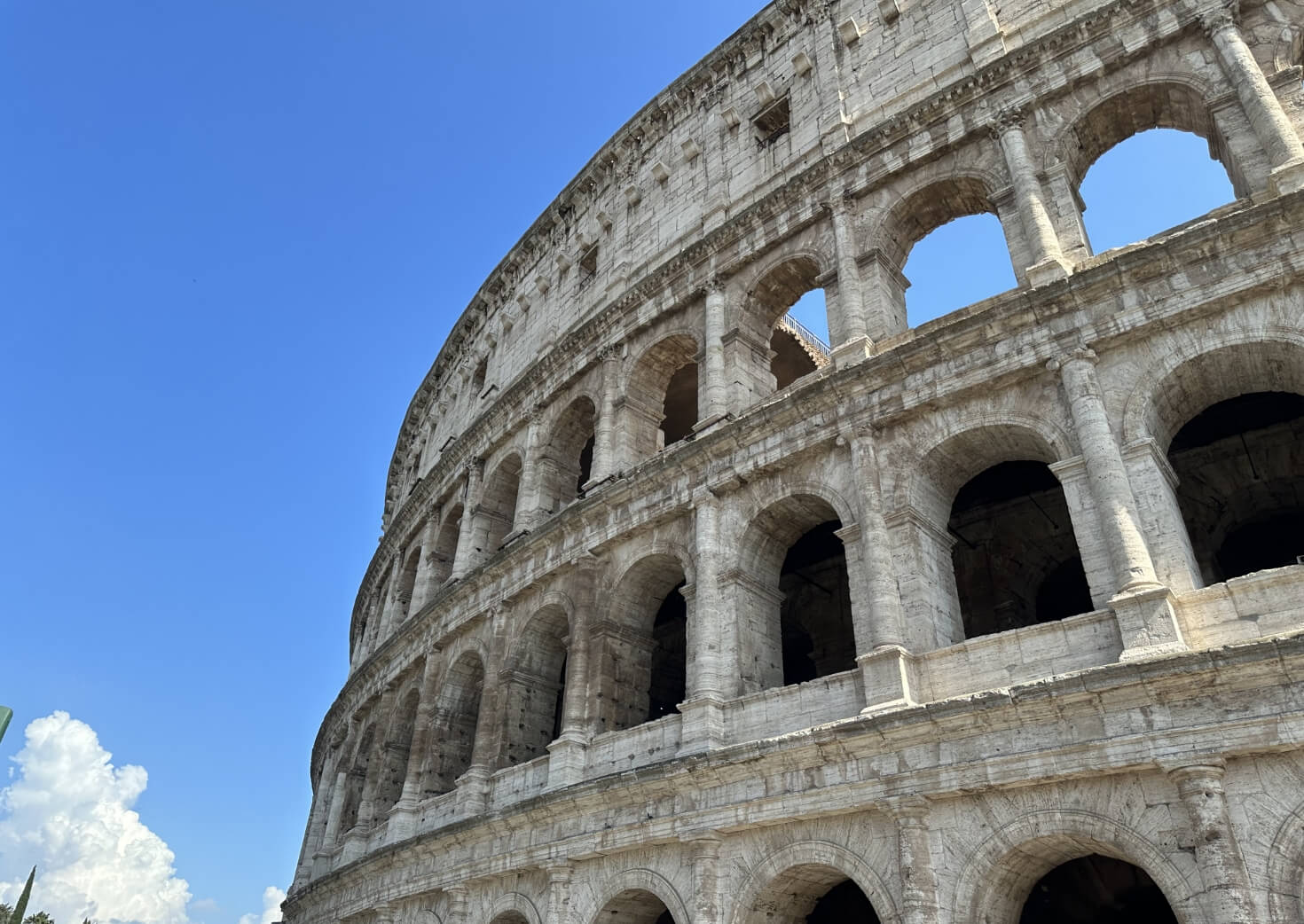 Swim in the turquoise Aegean Sea and sail below the cliffs of Santorini

Uncover ancient history from the Acropolis to the Roman Colosseum

Meet with archaeologists on a visit to the buried city of Herculaneum

Take cooking lessons and master Greek and Italian specialties
This itinerary represents our plan for the program. However, we may implement changes if we identify opportunities to improve the experience, to take advantage of unexpected events, or to accommodate local schedule changes.
Departure • Travel Day •
Meet your student travel group and one of your trip leaders in New York, and fly together to Athens, Greece. 
Athens • 2 days • Settle into our comfortable hotel overlooking the Acropolis and begin your adventure with an introduction to ancient Greece. Get to know your group and leaders, and explore the city's sites including the Acropolis and Roman Agora, along with a visit to the world-renowned Acropolis Museum. 
Crete • 4 days • Fly from Athens to Crete, the largest island in Greece and birthplace of the ancient Minoan civilization. Hike Lasithi Plateau, strewn with ancient windmills, and sample local cheeses and seafood. Explore the Psychro Cave, mythical birthplace of Zeus, and take a refreshing swim from the rocky shoreline at the end of the day. 
Santorini • 3 days • Travel by ferry to Santorini, sometimes believed to be the basis for the legend of Atlantis. Spend the next three days exploring the picturesque villages of Fira, Oia, and Imerovigli, and hike above the blue water of the caldera at the center of the island. Experience the deep roots of Greek cuisine through a privately taught cooking class. Take a sunset sail below the cliffs, discover hidden swimming beaches, and visit the ancient ruins of Akrotiri, a village buried in a 16th-century B.C. volcanic eruption. 
Naples • 3 days • Fly from Santorini to Naples and explore the ancient town of Herculaneum, the richly preserved sister to Pompeii that was buried with volcanic ash in 79 A.D. Study the everyday objects and living spaces of daily life in the first century, stroll their cobbled streets, and meet with archaeologists who continue to unearth beautiful mosaics from beneath the ash. Supplement your understanding of the area's history with a tailored visit to the world-renowned National Archaeological Museum of Naples. Learn the simple art of Italian cooking with a chef in a private hillside estate. Take a day trip to the island of Ischia to relax in thermal baths with idyllic Mediterranean views and get a taste of authentic Italian culture while strolling through quaint seaside villages.
Rome • 5 days • Next, travel north to Rome, where the ancient world coexists with Italy's vibrant present. Alongside your Smithsonian Student Travel Expert, come face-to-face with Imperial Rome in the ruins of the Forum and the Colosseum. Get an insider's view of the city and its history with a bike ride among the vast ruins along the famed Via Appia Antica. Create your own mosaic in traditional Roman style, and interview contemporary Romans about their lives in this fascinating city. Spend evenings at an outdoor concert, practice your Italian at produce markets, and picnic along the river as you contemplate the role of these ancient civilizations in your own modern lives.
Return • Travel Day • Fly from Rome, Italy, to New York with your group and a trip leader, then continue on to your final destination.
Smithsonian Student Travel Expert
A Smithsonian Student Travel Expert will join the group for a portion of the itinerary. Our experts are professionals in their field and tie in their knowledge and experiences with the themes of the program. Throughout their time with the students—generally five days—they share their insights and passion for the region through talks and informal conversations, connecting with students in meaningful ways. Meet an expert who is joining a student trip below. Our other 2024 Smithsonian Student Travel Expert will be announced soon.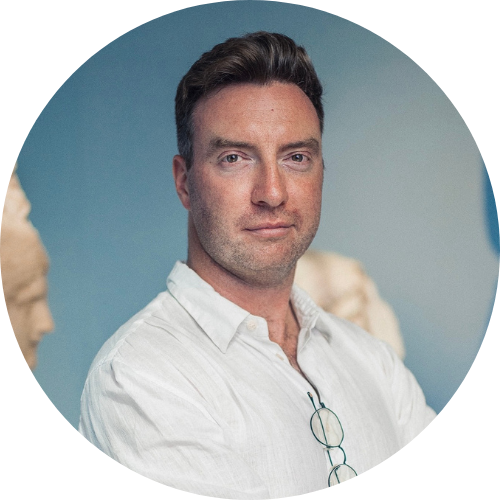 Dr. Evan Jewell, Assistant Professor of History (joining the June 18 departure)
Dr. Evan Jewell is Assistant Professor of History at Rutgers University – Camden, where he
teaches ancient Greek and Roman history. He was the 2022-2023 recipient of the Andrew W.
Mellon Foundation Rome Prize in Ancient Studies at the American Academy in Rome and has
also spent several summers excavating near Rome at the imperial residence of the emperor
Hadrian, the Villa Adriana, at Tivoli. He is currently finishing his first book, Youth and Power:
Acting Your Age in the Roman Empire (149 BCE – 68 CE). He has also published on a number
of topics, including the beard of the emperor Nero, Cicero's speeches, Roman colonization, migration and refugees in the ancient Mediterranean, and concepts of Roman youth. He is currently co-editor of Displacement and the Humanities: Manifestos from the Ancient to the Present (Special issue of Humanities) and the forthcoming volume Mobility in Antiquity: Rethinking the Ancient World through Movement (Routledge). In his spare time, he enjoys amateur photography, urban cycling, food adventures and finding hidden architectural gems from all periods and places. He is based in Philadelphia, Pennsylvania.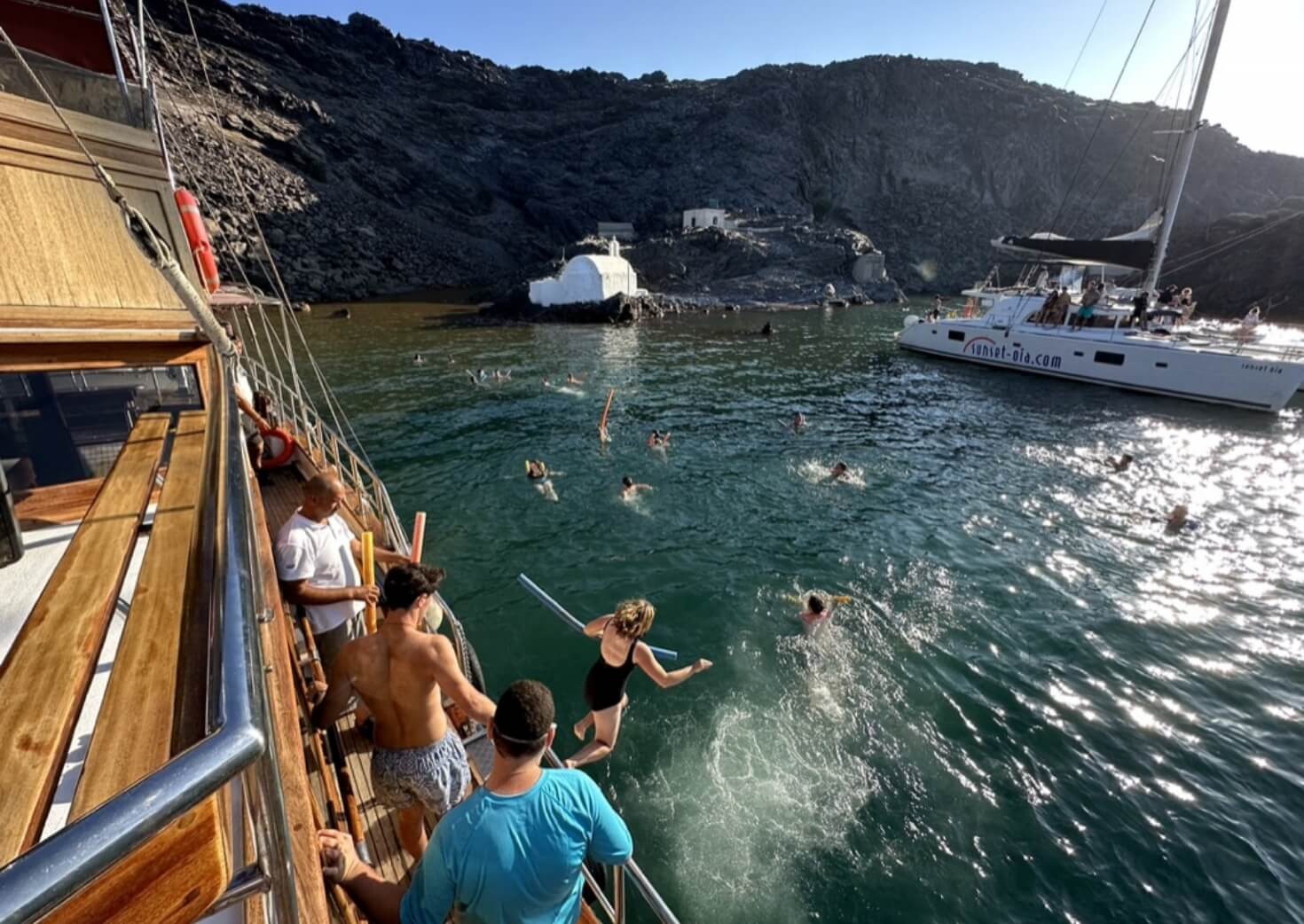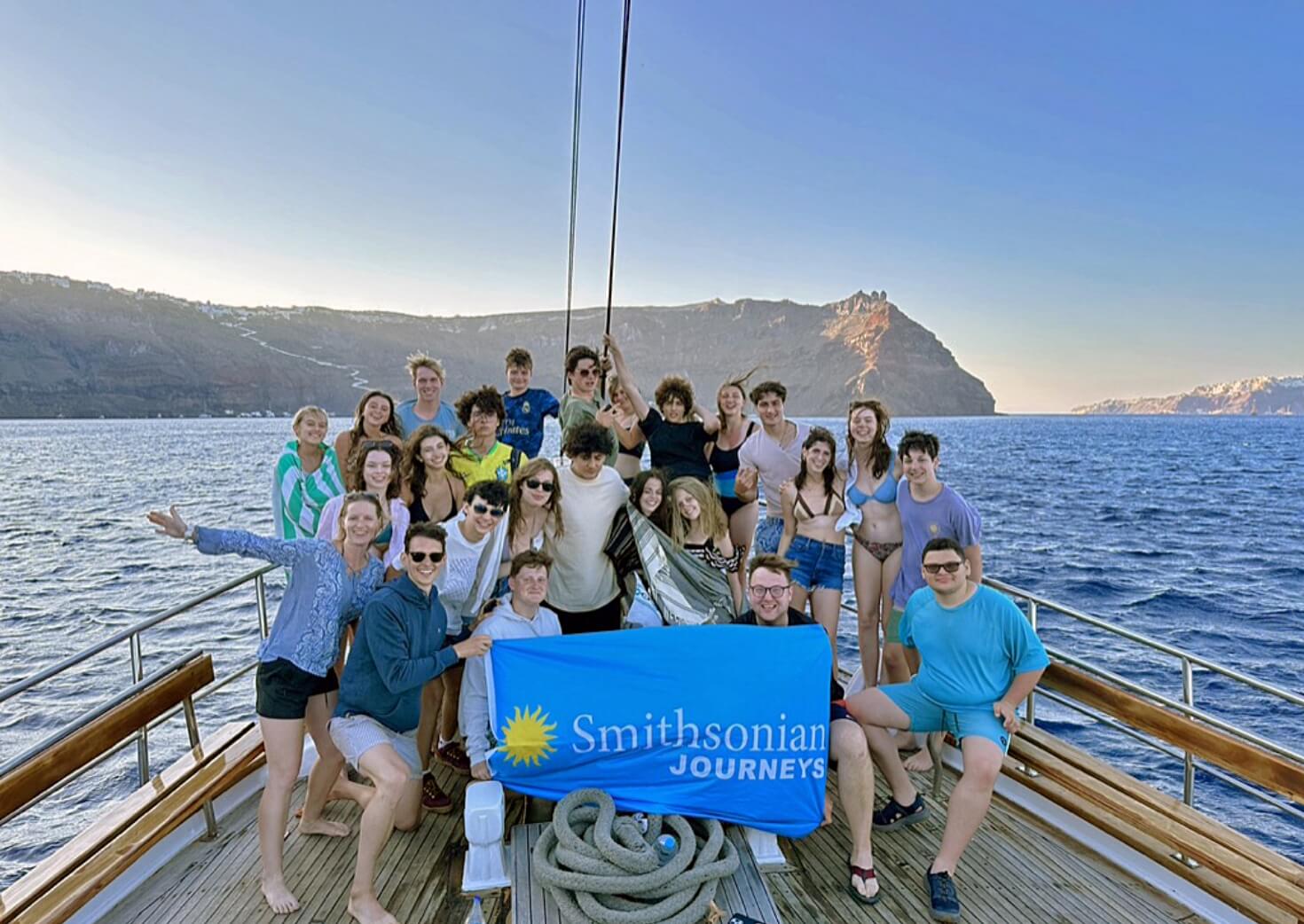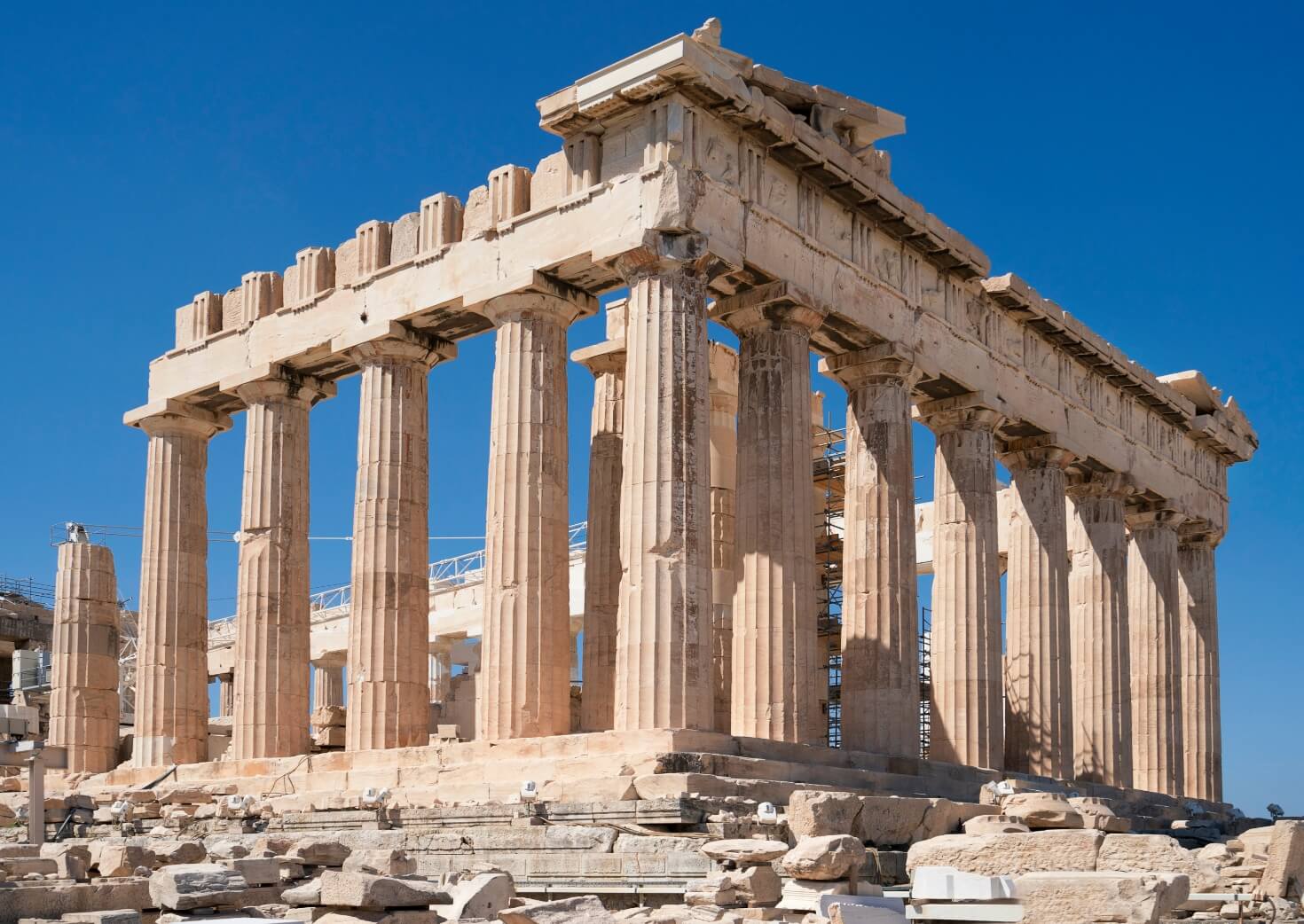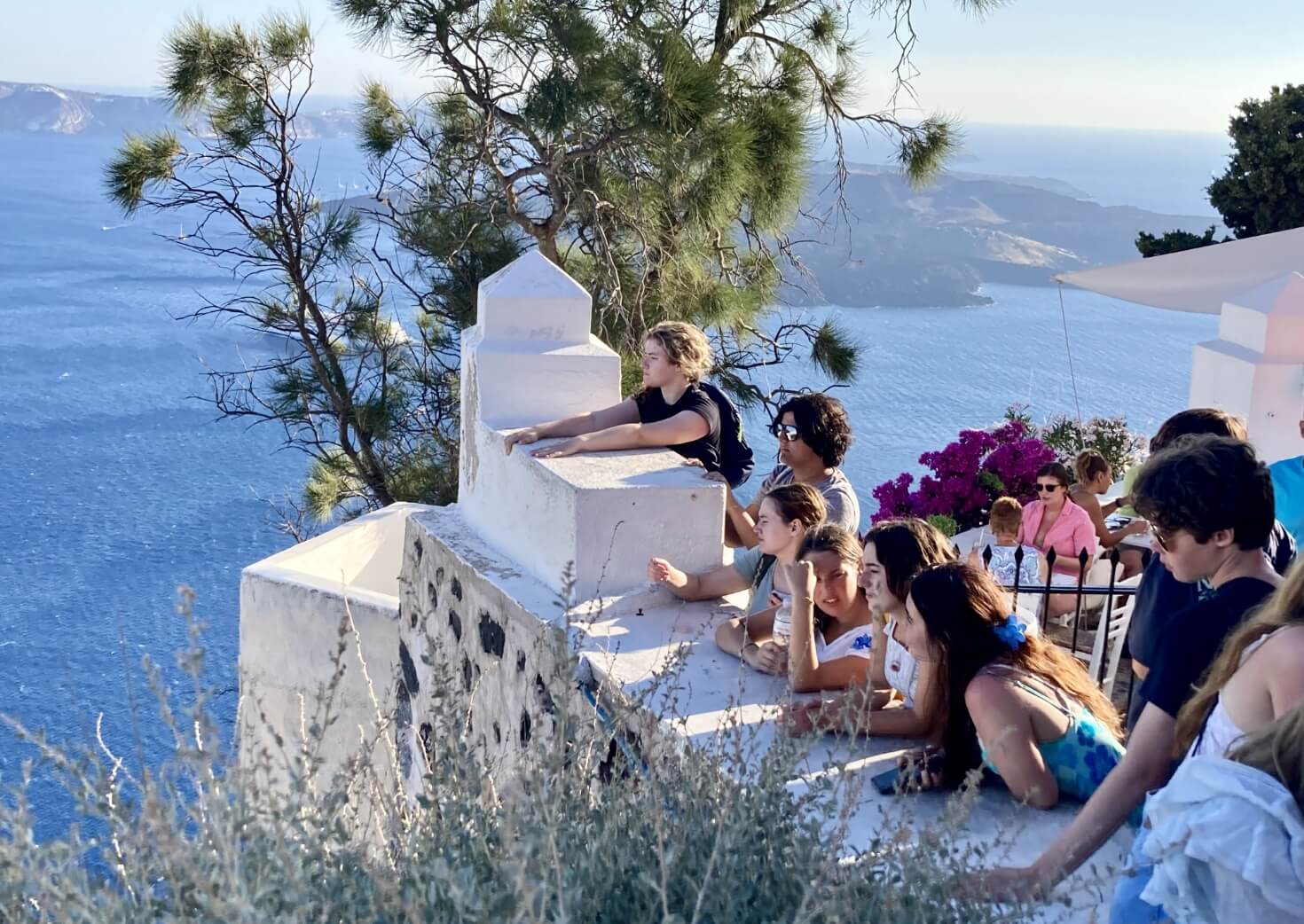 Physical Activity
• This is a physically active summer travel program. You can expect to go on hikes and explore cities and towns on foot. You do not need to be at peak fitness to participate, but it is important that you have a desire to be physically active, and that you are excited about trying all activities. 
Accommodations • We stay at small family-run inns and hotels, and leaders stay with students throughout the program.  
Climate • Summer temperatures in Italy and Greece can be very warm, with daytime highs ranging from 75–90°F (24–32°C) in the south, and 65–85°F (18–30°C) in the north.
Meals • We begin each day with breakfast at our residence, and enjoy lunches and dinners at small, local restaurants and cafes, or picnic-style in parks and on waterfronts. 
Cuisine • Traditional Greek and Italian cuisine is characterized by its simplicity and varies greatly by region. In both countries, common meals include pastas, pizzas, rice dishes, stews, cheeses, fish, cured meats, soups, and salads. Greece and Italy are also home to thriving international communities, and food from around the world is also available. 
Language • Modern Greek is the official language of Greece. Italian is the official language of Italy, though each region often also has its own dialect. English is also spoken in larger cities. 
Sign up for two programs & save $500!
$300 tuition discount + no application fee