Smithsonian Student Travel  |  Australia & New Zealand | NEW
Explore the rainforests, deserts, and reefs of Australia and the geologic wonders of New Zealand, while engaging with the rich and enduring legacy of Aboriginal and Maori cultures. On this high school summer program, begin in Sydney, meeting Australia's iconic species, learning about the city's Indigenous roots, and learning to surf. Encounter the sacred rock formations of the Outback before traveling to the Great Barrier Reef. Meet with members of the Aboriginal community to learn about a culture that dates back 75,000 years, and dive into the challenges facing this continent's irreplaceable ecosystems. Then head to Rotorua, New Zealand, the cultural hub of the Maori people, to engage with vibrant traditions and explore geysers, boiling springs, and sulfur baths in this geothermal hotspot. Throughout the program, gain insights into the challenges facing Australia and New Zealand's cultural and natural heritage, and, with your group, consider ways to preserve these resources for generations to come.
June 22, 2024–July 11, 2024 (20 days)
July 6, 2024–July 25, 2024 (20 days)
Students completing grades: 8–12
Tuition: $9,990 + airfare
Typical Group: 20-24 + 3 leaders
Snorkel with tropical fish and colorful corals on the Great Barrier Reef

Camp in Australian swags under the stars in the Outback

Learn the haka, a fierce traditional Maori dance

Zipline through a glowworm-studded cave in Waitomo, New Zealand
This itinerary represents our plan for the program. However, we may implement changes if we identify opportunities to improve the experience, to take advantage of unexpected events, or to accommodate local schedule changes.
Departure • Travel Day • Meet your student travel group and one of your trip leaders in Los Angeles, and fly together to Sydney, Australia.  
Sydney • 3 days • Begin your journey in Sydney, a dynamic city with an intriguing history, iconic architecture, and miles of beautiful beaches. Get to know your fellow student travelers and get acclimated to your surroundings with an in-depth group orientation, and begin to soak up the rhythms of life in Australia. With the world-famous Sydney Opera House as your backdrop, explore this international metropolis and all it has to offer. At the Australian Museum, discover the importance of land rights in Aboriginal culture, peer at millions of scientific specimens, and discuss how climate activists and governmental organizations are raising awareness about and responding to climate change. Learn about Aboriginal heritage and edible bush plants on a walk through the Royal Botanic Garden with a Gadigal guide, the traditional Indigenous owners of the land around Sydney. Take surfing lessons in one of Sydney's many beach towns, try your hand at traditional Australian recipes during a cooking class, or visit the famous Taronga Zoo.
Australian Outback • 3 days • Adventure across the Outback toward Uluru, the largest monolith on earth. Steeped in mythology and sacred to the Indigenous Anangu people, this colossal sandstone rock rises abruptly from the desert plain, almost six miles in circumference and topping out at 1,142 feet. Trek between the giant rounded domes of adjacent Kata Tjuta on the lookout for bright green ring-necked parrots, plunge into the cool waters of desert swimming holes, examine ancient rock art and identify medicinal plants, then camp out in "the bush" and sleep under the stars. Listen to Aboriginal dreamtime stories, catch a sunrise over this otherworldly landscape, and learn about the cultures that have lived here for over 40,000 years.
Port Douglas & Cape Tribulation • 5 days • Arrive in Cairns and travel to Port Douglas where you will meet your Smithsonian Student Travel Expert. Dive into the topics of coral reef and rainforest conservation while exploring Far North Queensland. Compare and contrast healthy and imperiled coral and discuss the future health of barrier reefs all over the world. Meet with local biologists and reef scientists to learn firsthand about their work to protect and rehabilitate these special marine habitats. Then immerse yourself in a fascinating underwater world, getting an up-close view of diverse fish and coral species during a snorkeling excursion on the Great Barrier Reef. From Port Douglas, travel north into the 125 million-year-old Daintree National Rainforest. Home to many rare and endangered species like the cassowary, this ancient tropical rainforest hosts many plants and animals found nowhere else in the world. Become guardians of the rainforest as you learn about the different threats to its future, including humans, climate change, and land degradation. 
Rotorua, New Zealand • 6 days • Fly into Auckland and travel south to Rotorua, the cultural hub of the Maori people and the epicenter of New Zealand's geothermal wonders. Immerse yourself in the rich traditions of New Zealand's oldest surviving culture. Gain a deeper understanding of the cultural legacy of this ancient civilization during two days at a Maori marae, or spiritual meeting place. Learn the fierce and dynamic haka dance, interpret the artistic representations of Maori mythology with local artisans, and partake in a traditional Maori hangi ceremony. Explore the Whakarewarewa Thermal Area, known for its geysers, boiling springs, hot waterfalls, sulfur baths, and Maori myths and legends. Bathe in the nutrient-rich waters and therapeutic mud long used by Maori warriors to heal their wounds. Travel to Waitomo Caves, a vast subterranean river network renowned for its millions of glowworms and its magnificent stalactite and stalagmite formations. Wrap up your time in New Zealand with an exhilarating adventure as you abesail, zip-line, climb, and float through the depths of the Earth. Enjoy your final day together in Auckland, present final projects to the rest of the group, and celebrate your adventure with new friends. 
Return • Travel Day • Fly from Auckland, New Zealand, to Los Angeles with your group and a trip leader, then continue on to your final destination.
Smithsonian Student Travel Expert
A Smithsonian Student Travel Expert will join the group for a portion of the itinerary. Our experts are professionals in their field and tie in their knowledge and experiences with the themes of the program. Throughout their time with the students—generally five days—they share their insights and passion for the region through talks and informal conversations, connecting with students in meaningful ways. Meet an expert who is joining a student trip below. Our other 2024 Smithsonian Student Travel Expert will be announced soon.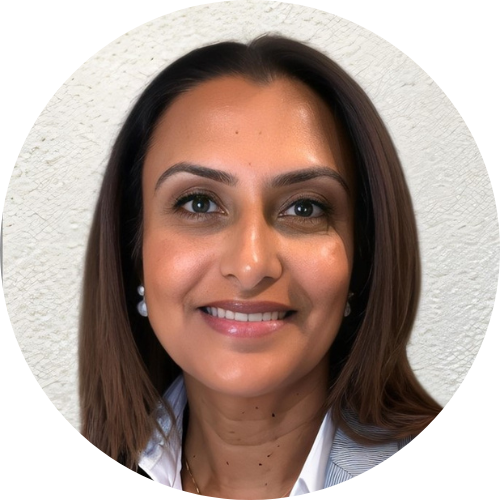 Ms. Neeti Bathala, Ph.D. – Ecologist (joining the June 22 departure)
Dr. Bathala brings almost two decades of experience in higher education, teaching ecology and environmental sciences at both the undergraduate and graduate levels. She is currently serving as Visiting Faculty in Environmental Science at Villanova University. An ecologist by training, Dr. Bathala has participated in numerous local and global conservation projects. She has degrees from Rutgers University (B.S.), Temple University (M.A.), Duke University (M.E.M.) and the University of Georgia (Ph.D.). During her graduate studies at Duke University, Dr. Bathala studied conservation biology in Costa Rica with the Organization for Tropical Studies (OTS). She has spent time at numerous biological research stations in Costa Rica and has volunteered with sea turtle conservation efforts at Tortuguero National Park. In addition to her work in terrestrial ecosystems, Dr. Bathala has been involved in several National Science Foundation (NSF) post-doctoral Chautauqua Field programs studying biodiversity and marine communities in Belize, Hawaii, and the Galápagos Islands. Dr. Bathala has taught several marine-based ecology courses domestically and at the Honduras Roatan Institute of Marine Sciences (RIMS). She is a certified PADI SCUBA diver and has completed day and nighttime dives in the Caribbean and Pacific Ocean. As an author, speaker, and educator, Dr. Bathala is involved in community public education on environmental issues. She is deeply committed to projects encouraging STEM, particularly for women in the sciences. She serves on the Board of Advisors of the Sarah P. Duke Gardens at Duke University and has also contributed her time as a mentor for students in Duke's Nicholas School of the Environment graduate program.
Physical Activity
•
This is a physically active summer travel program. You can expect to hike through the rainforest, snorkel in the Coral Sea, surf, and swim over the course of the trip. You do not need to be at peak fitness to participate, but it is important that you have a desire to be physically active, and that you are excited about trying all activities. 
Accommodations • Our accommodations range from modern hostels in the city to local guest houses in smaller towns, to campsites in the Australian Outback. Leaders stay together with students throughout the program. In New Zealand we stay in small guesthouses and hotels. 
Climate • Daytime temperatures in Sydney range from 50–65°F (10–18°C) while evening temperatures in the Outback can dip as low as 30°F (0°C). The humid Far North Queensland ranges from 60–75°F (15–24°C), and New Zealand can range from 40–60°F (4–15°C) throughout the day. 
Meals • Throughout the program, we have healthy breakfasts at our residence and take picnics or eat out at cafes and restaurants during the days. Dinners are usually at restaurants or at our accommodations. While camping in the Outback, we form cooking crews and prepare meals together. 
Cuisine • The strong British influence in Australia and New Zealand can be seen in its cuisine: meat pies, fish and chips, stews, and hearty breakfasts are prevalent. Recent immigration has brought along with it cuisine from the Mediterranean and Asia.  
Sign up for two programs & save $500!
$300 tuition discount + no application fee