Smithsonian Student Travel  |  Morocco  |  NEW
This summer, immerse yourself in Morocco's rich culture, exploring bustling souks, stunning architecture, and traditions that blend Arab, European, and Amazigh influences. Experience two of Morocco's fabled cities—Marrakech and Fez—exploring gardens, palaces, and mosques that showcase the incredible craftsmanship and design that the country is known for. From Marrakech, head into the High Atlas Mountains to gain insight into the lifestyle of the semi-nomadic Amazigh (Berber) people. Discover approaches to water conservation in arid regions, and go on a two-day trek with local guides, visiting mountain settlements and learning about life in the remote High Atlas. Cap off your program in Fez, the world's largest medieval walled city. Return home with a deeper understanding of cultural practices that have survived for millennia; the threats they face from modernity, globalism, and climate change; and efforts to preserve them for generations to come.
June 20, 2024–July 4, 2024 (15 days)
July 11, 2024–July 25, 2024 (15 days)
Students completing grades: 8–12
Tuition: $7,990 + airfare
Typical Group: 16–18 + 2 leaders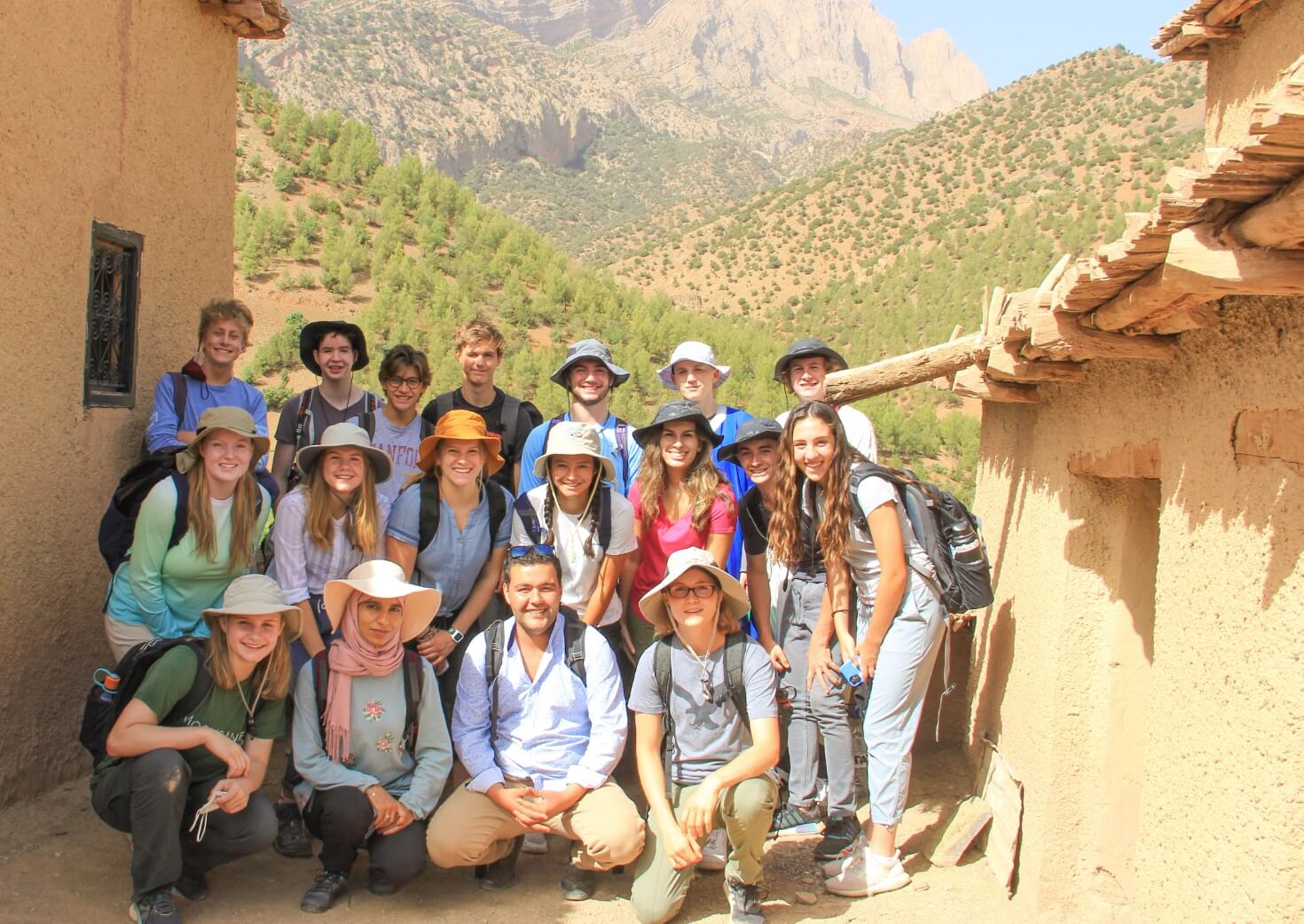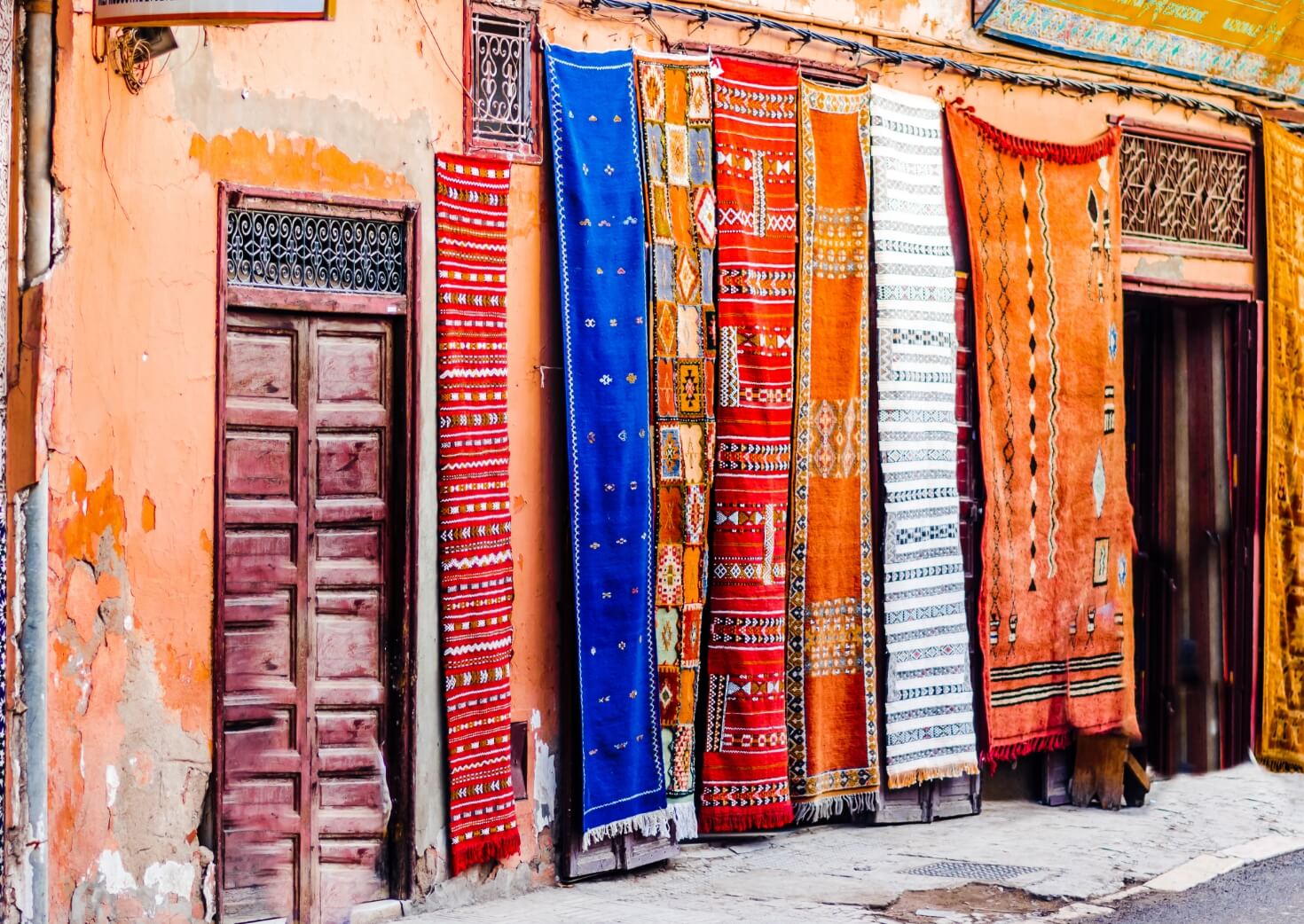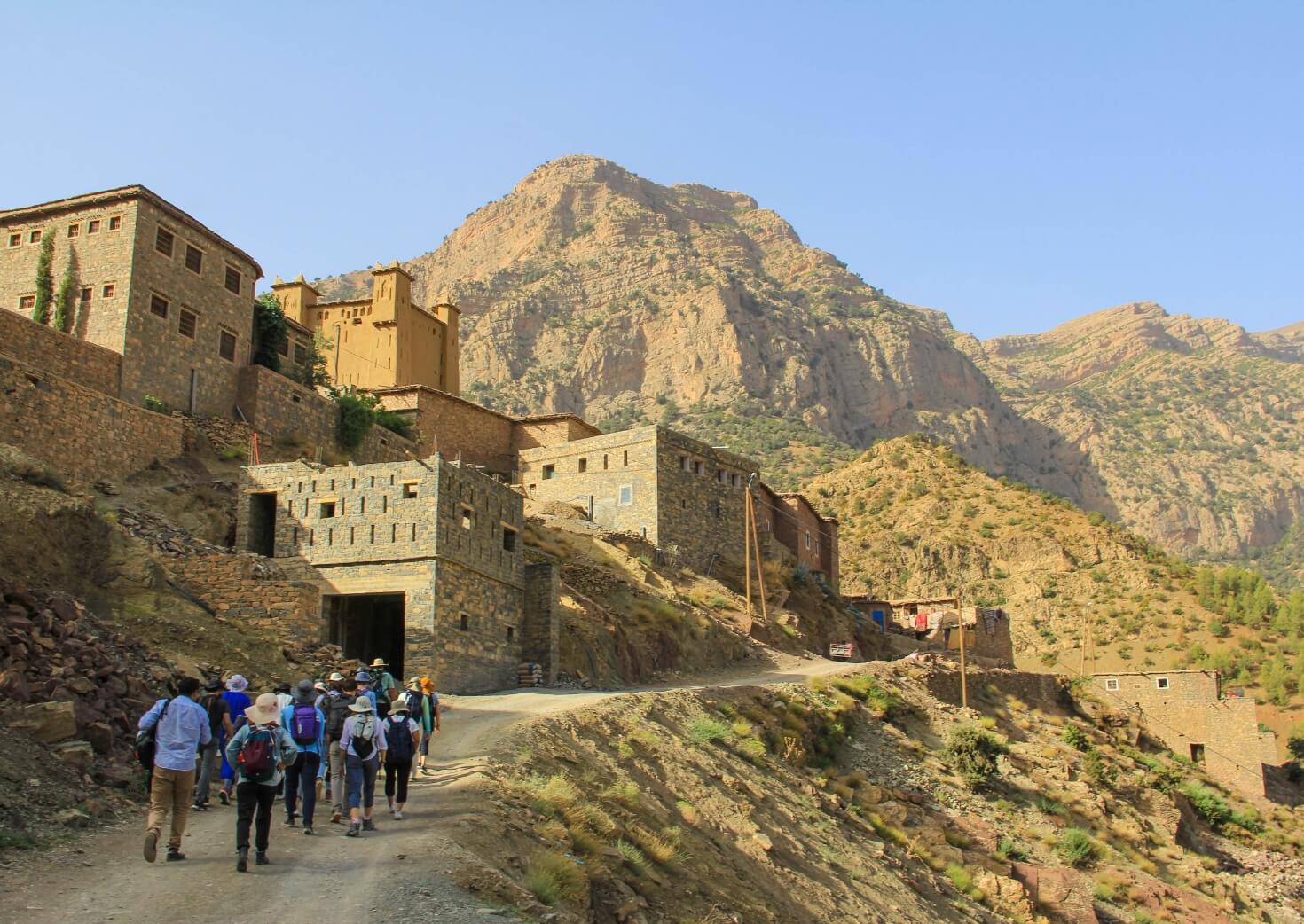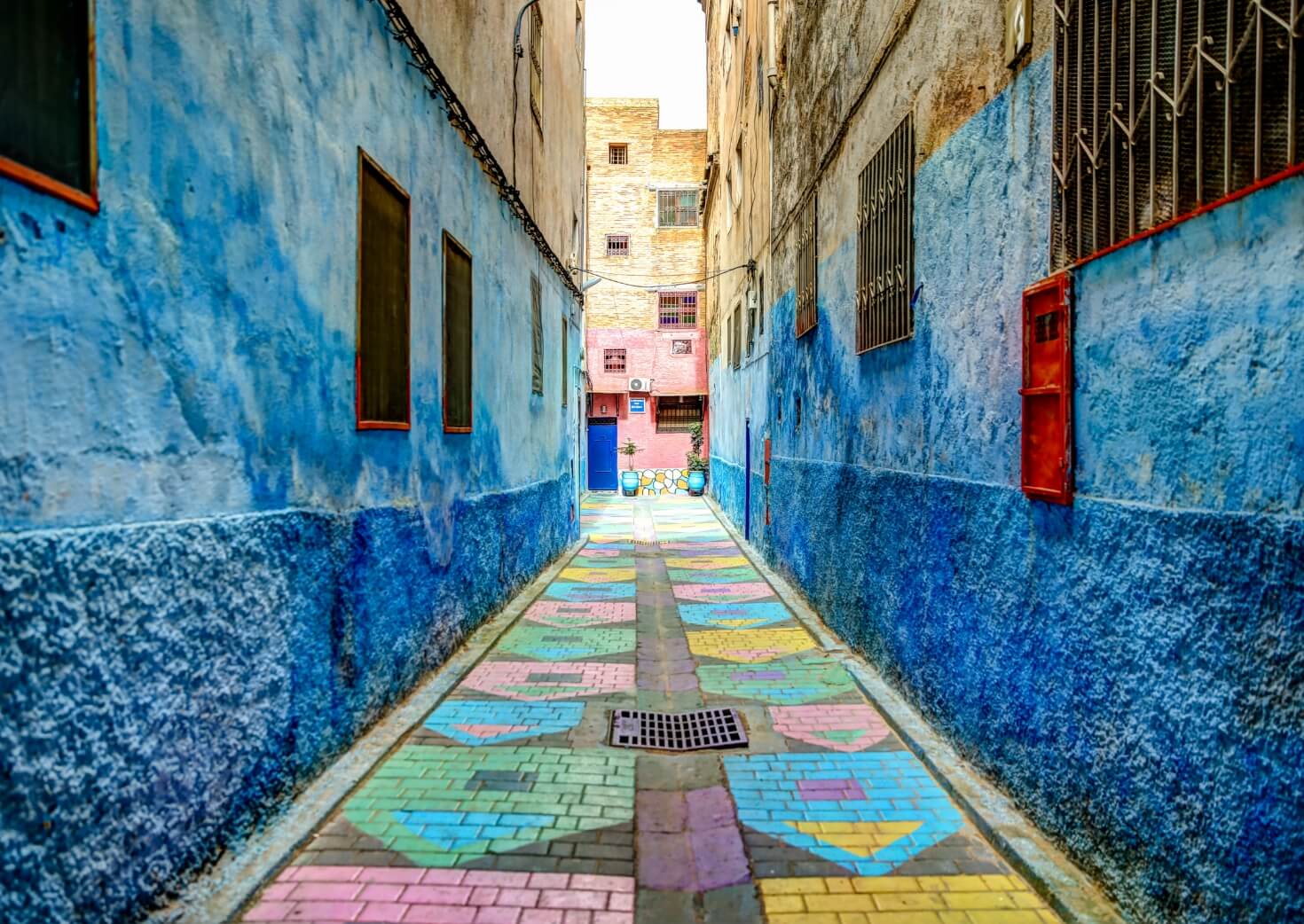 Set out on a two-day mountain trek and get to know semi-nomadic lifestyles

Explore architectural wonders in the medinas of Fez and Marrakech

Meet local artisans and learn methods of wool dyeing and carpet weaving

Live in an Amazigh village and learn traditional agricultural practices
This itinerary represents our plan for the program. However, we may implement changes if we identify opportunities to improve the experience, to take advantage of unexpected events, or to accommodate local schedule changes.
Departure • Travel Day •
Meet your student travel group and one of your trip leaders in New York and fly together to Marrakech, Morocco. Spend the first night getting to know each other and enjoying a first taste of delicious Moroccan cuisine.
Marrakech • 3 days • Begin your journey in iconic Marrakech, founded by Amazigh traders and the first of Morocco's four imperial cities. Learn about the region's unique architectural style, which draws on Andalusian, Berber Arab, and French influences, and get a closer look at the intricate stucco work and mosaics that adorn palaces as well as everyday homes. Venture into the souks (markets) of the medina, the historic heart of the city that is now a UNESCO World Heritage site. Here, merchants and craftspeople sell ceramics, spices, kitchen gadgets, nougat candy, and much more. Visit the extensive Museum of the Water Civilization and the Menara Gardens to gain an understanding of how Morocco has valued and enacted water conservation for millennia, and gain insight into the methods adapted for the needs of different regions. 
High Atlas Mountains • 4 days • Travel into the High Atlas Mountains and settle into a traditional Amazigh village. Meet with a Moroccan and American NGO (non-governmental organization) established to improve the quality of life in mountain communities. Discuss successes and challenges they have faced as they work to develop educational opportunities, public health infrastructure, and sustainable tourism in these communities. Meet with an Amazigh leader to learn about the traditions of the indigenous people of the Atlas Mountains, and the thriving pilgrimage practices in the region. Try your hand at ancient gardening techniques in the village gardens and gather with members of the local Women's Empowerment Program. Observe traditional stone and earth construction techniques with Amazigh craftsmen.
Trek in High Atlas Mountains • 2 days • Embark on a two-day, one-night trek in the High Atlas Mountains with guides and pack animals. Witness firsthand the everyday life of semi-nomadic indigenous peoples, and discover land use and livestock grazing practices they have used for centuries. Learn how nomadic tents are constructed and witness the tangible effects of climate change on nomadic migratory patterns, forests, and remote freshwater springs.
Fez, Meknes, & Volubilis • 4 days • Head to the medieval city of Fez and listen to the Muslim call to prayer echo throughout the city. Explore the maze-like medina—the world's largest walled medieval city—and peer into the elaborate mosques and madrasas (traditional Islamic schools) deep within. Discover how the design and natural materials traditionally used in Moroccan buildings help mitigate North Africa's summertime heat. Take a natural wool-dyeing workshop at a women's cooperative and try your hand at weaving a carpet. Walk in the footsteps of Romans on a day trip to the archaeological site of Volubilis, where evocative ruins and well-preserved mosaics recall a powerful ancient Roman city. On your final night, enjoy a celebratory dinner to reflect on your experiences with new friends.
Return • Travel Day • From Fez, transfer to Casablanca airport with your group and a trip leader. Fly together to New York, then continue on to your final destination.
Smithsonian Student Travel Expert
A Smithsonian Student Travel Expert will join the group for a portion of the itinerary. Our experts are professionals in their field and tie in their knowledge and experiences with the themes of the program. Throughout their time with the students—generally five days—they share their insights and passion for the region through talks and informal conversations, connecting with students in meaningful ways. Meet an expert who is joining a student trip below. Our other 2024 Smithsonian Student Travel Expert will be announced soon.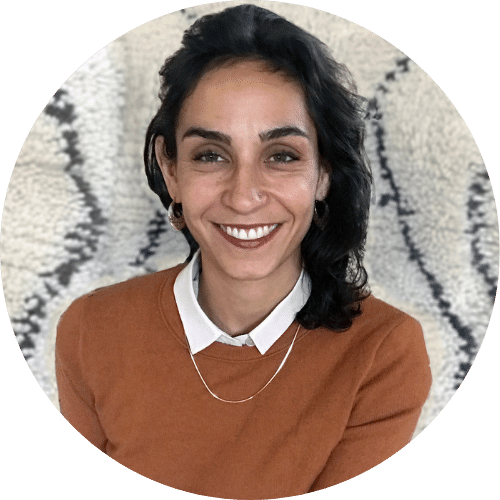 Alia Kate, Fair Trade Entrepreneur (joining the June 20 departure)
Alia has lived and worked in half a dozen countries, cultivating a career which revolves around social innovation, community development, and experiential education. She is the owner of Kantara, a fair-trade design business that specializes in Moroccan rugs. Through Kantara, Alia works directly with weaving cooperatives in Morocco and is committed to fostering economic development of the women artisans through ethical business practices. After 18+ years of living, working, and traveling in Morocco, Alia has a nuanced understanding of the nation's history, politics, economy, and customs. She uses her in-depth knowledge of Morocco, its cultural landscape, and her language skills (French, Spanish, English, Arabic, and Tachelhit) to share insights through formal lectures and informal conversations with guests. Alia was thrilled to join Smithsonian in 2019 after a decade of leading educational tours for teens and college students. She holds an executive MBA and is a graduate of Oberlin College where she studied international Relations with a focus on the Middle East and North Africa.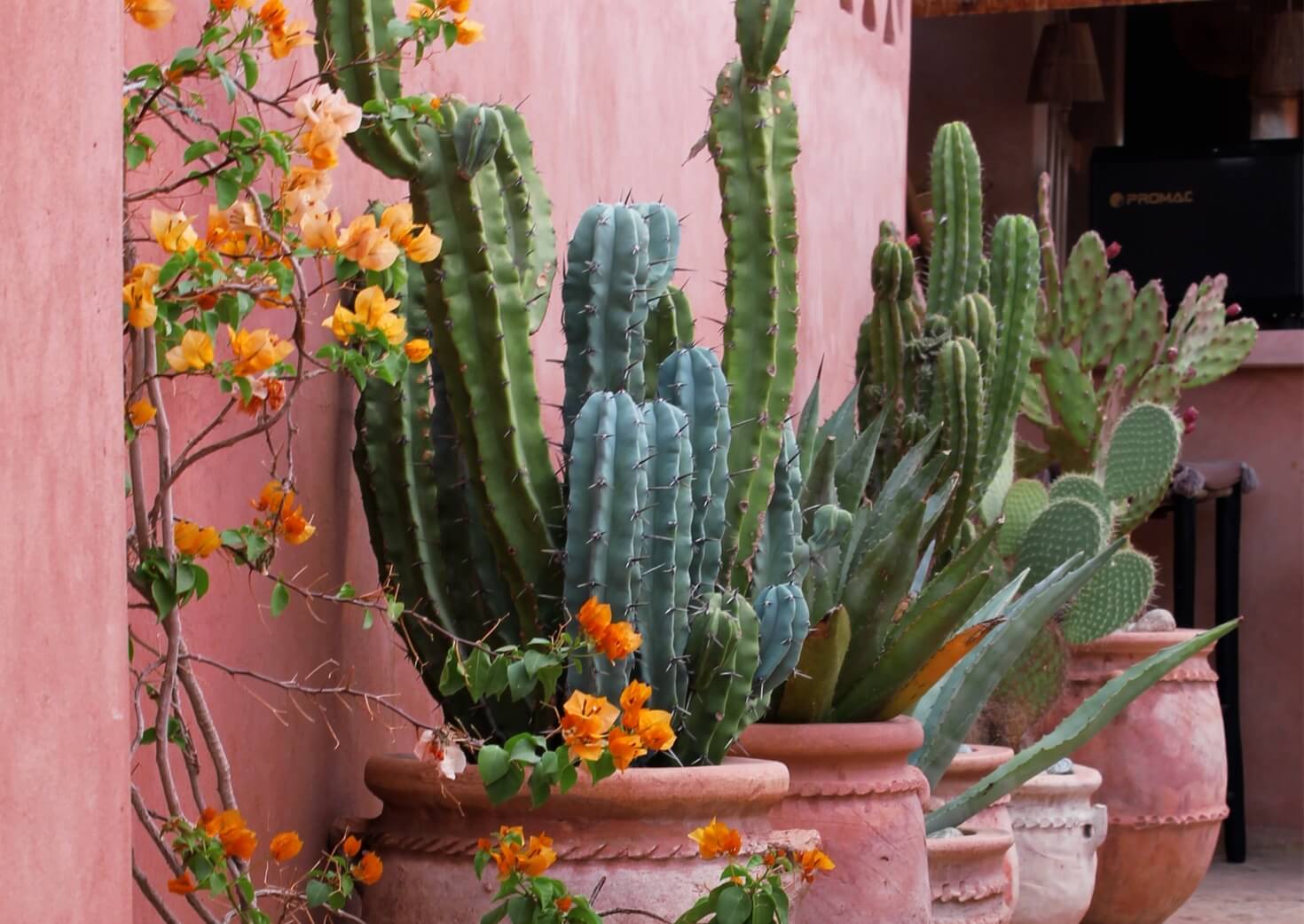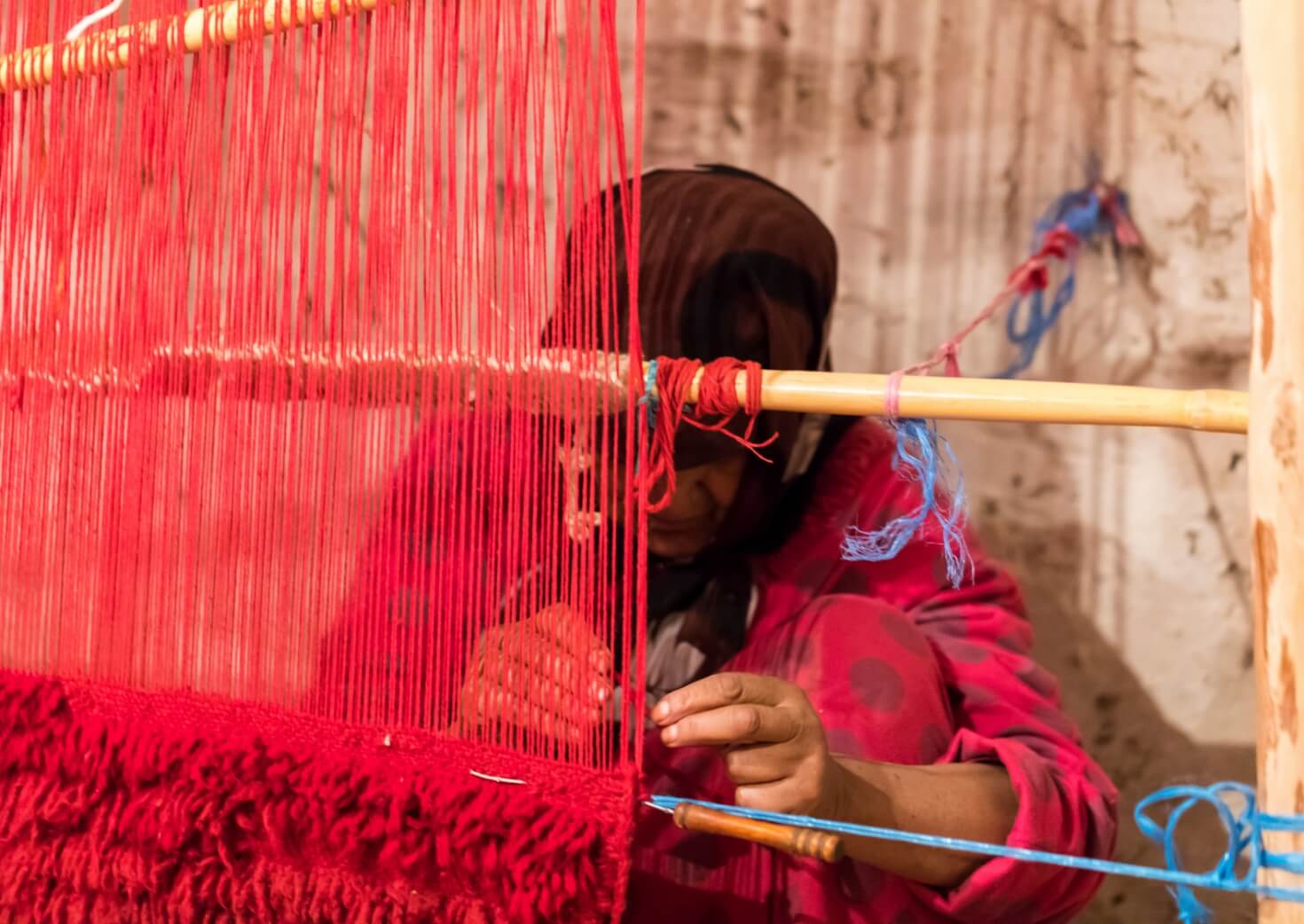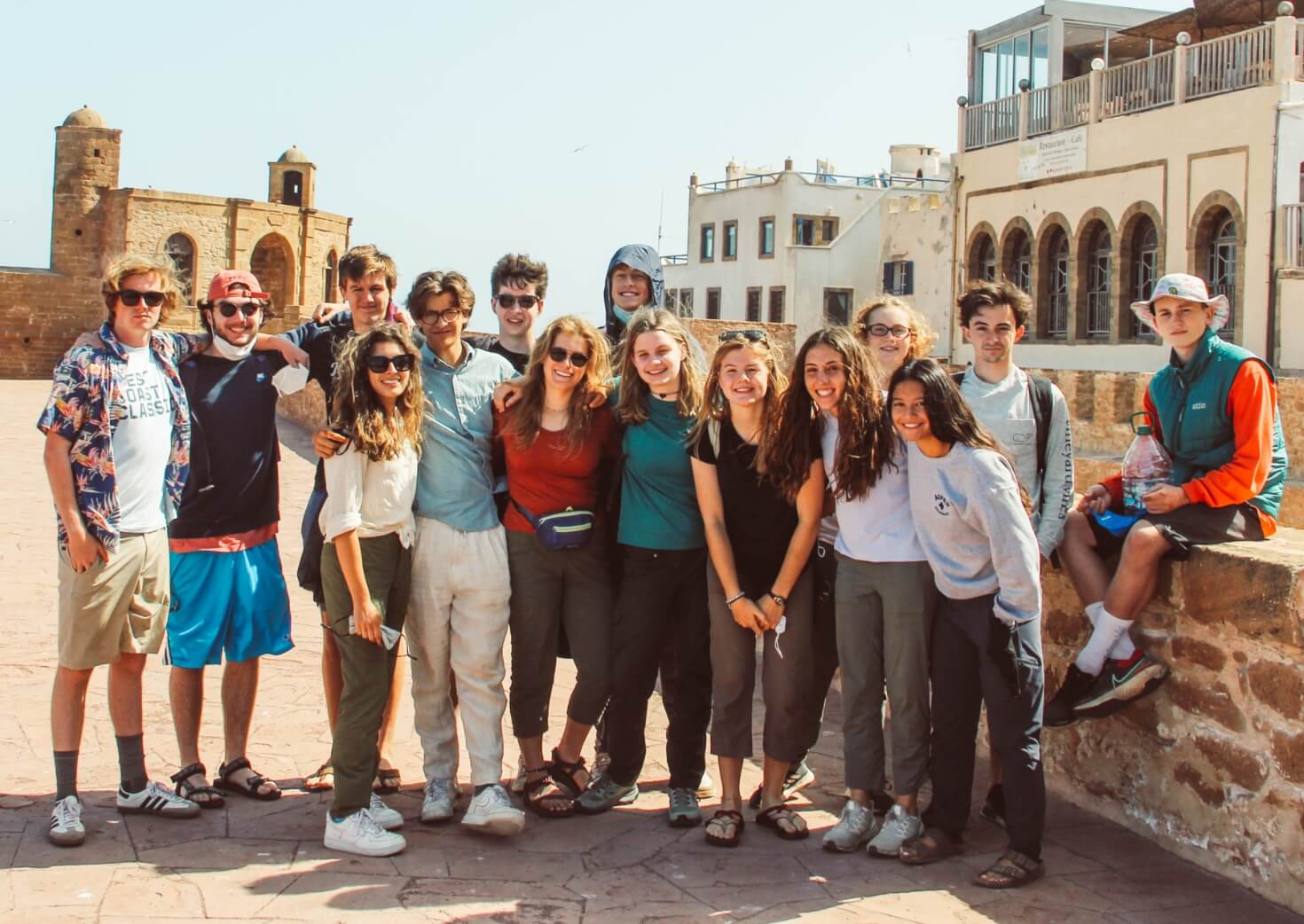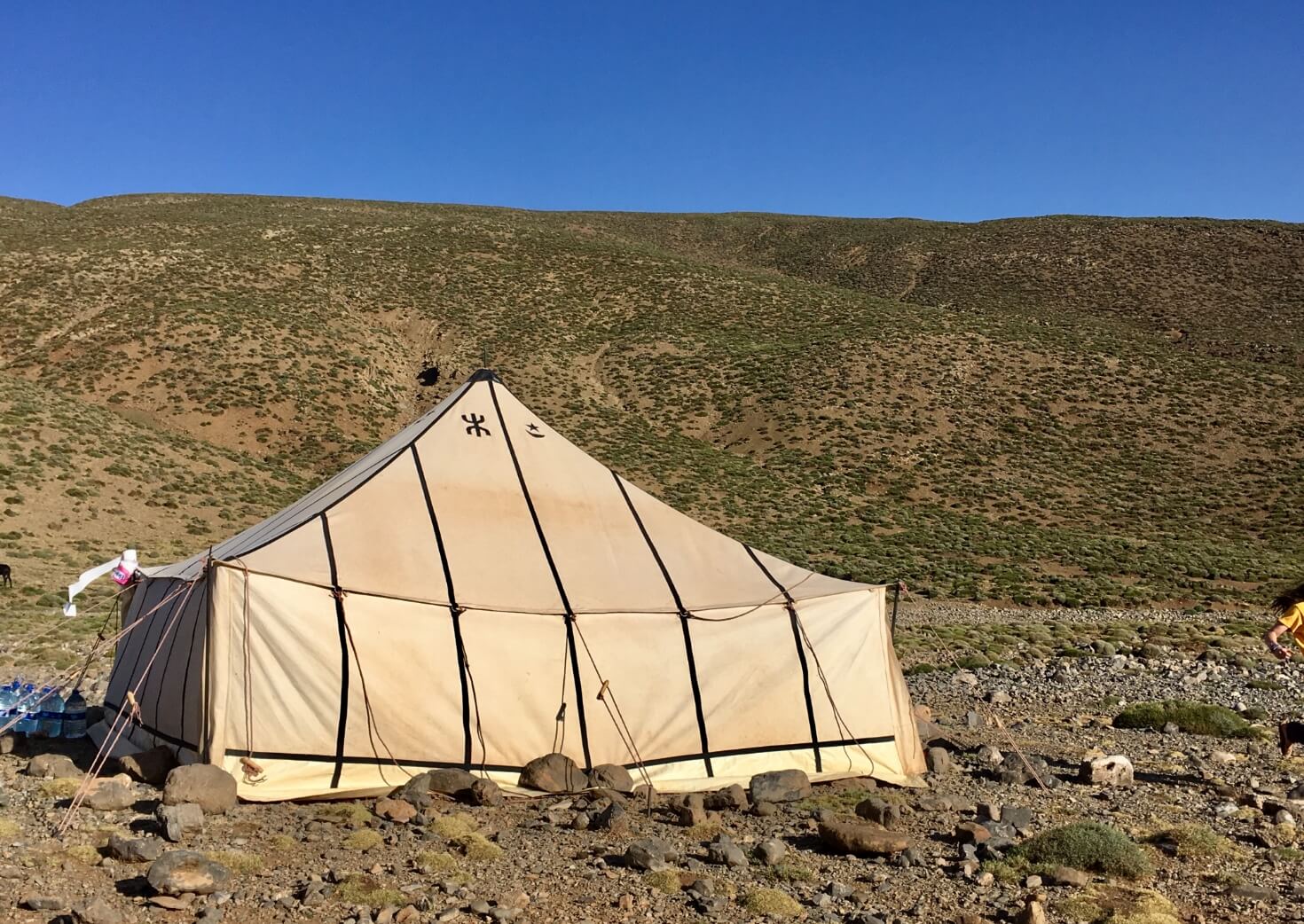 Physical Activity •
This is a physically active summer travel program. You can expect to walk and explore each city, hike in the Atlas Mountains, and work on hands-on workshops over the course of the program. You do not need to be at peak fitness to participate, but it is important that you have a desire to be physically active, and that you are excited about trying all activities.
Accommodations • During our time in Marrakech and Fez, the group will stay in locally owned traditional riads within the walled medinas. Lodging is in a simple mountain guest house while we are in the High Atlas Mountains, with shared bathrooms and showers. Experience a Moroccan campsite during the trek in the desert with tents and a team of porters that will take care of the group.
Climate • Temperatures in Marrakech and Fez range from 68°–98°F (20°–37°C ). Once in the Atlas Mountains the climate changes with cooler evenings, ranging from 70–90°F (21–32°C) during the day, with nighttime temperatures from 40–60°F (4–15°C).
Meals • During our time in the cities we eat breakfast in our traditional riads and have lunch and dinners in local restaurants where we can try traditional dishes. During our time in the High Atlas Mountains we have a team of cooks who will teach us their culinary secrets.
Cuisine • Our group will enjoy traditional recipes that include delicious couscous, freshly baked bread with locally sourced olive oil and different types of tagines. Mint tea is served every day! The variety of dates and olives are amongst the group's favorites.
Sign up for two programs & save $500!
$300 tuition discount + no application fee