Smithsonian Student Travel  |  Kenya & Tanzania |  NEW
The East African countries of Kenya and Tanzania are home to renowned conservation areas and some of the world's most iconic megafauna, including rhinos, elephants, lions, and more. A growing human population and competition for land and natural resources for agriculture and development are putting pressure on the region's wildlife, natural spaces, and pastoralist communities. This summer, unravel the complex dynamic of humans and wildlife as you embark on safaris, collect data in the field, and spend time onsite at the Mpala Research Centre, where Smithsonian researchers work with local partners to develop science-based solutions. Delve into the differing approaches each country has taken and investigate the successes and challenges of projects to mitigate human-wildlife conflict. Return home inspired with a deeper understanding of the importance and complexities of wildlife conservation.
June 25, 2024–July 13, 2024 (19 days)
July 16, 2024–August 3, 2024 (19 days)
Students completing grades: 8–12
Tuition: $9,990 + airfare
Typical Group: 16–18 + 2 leaders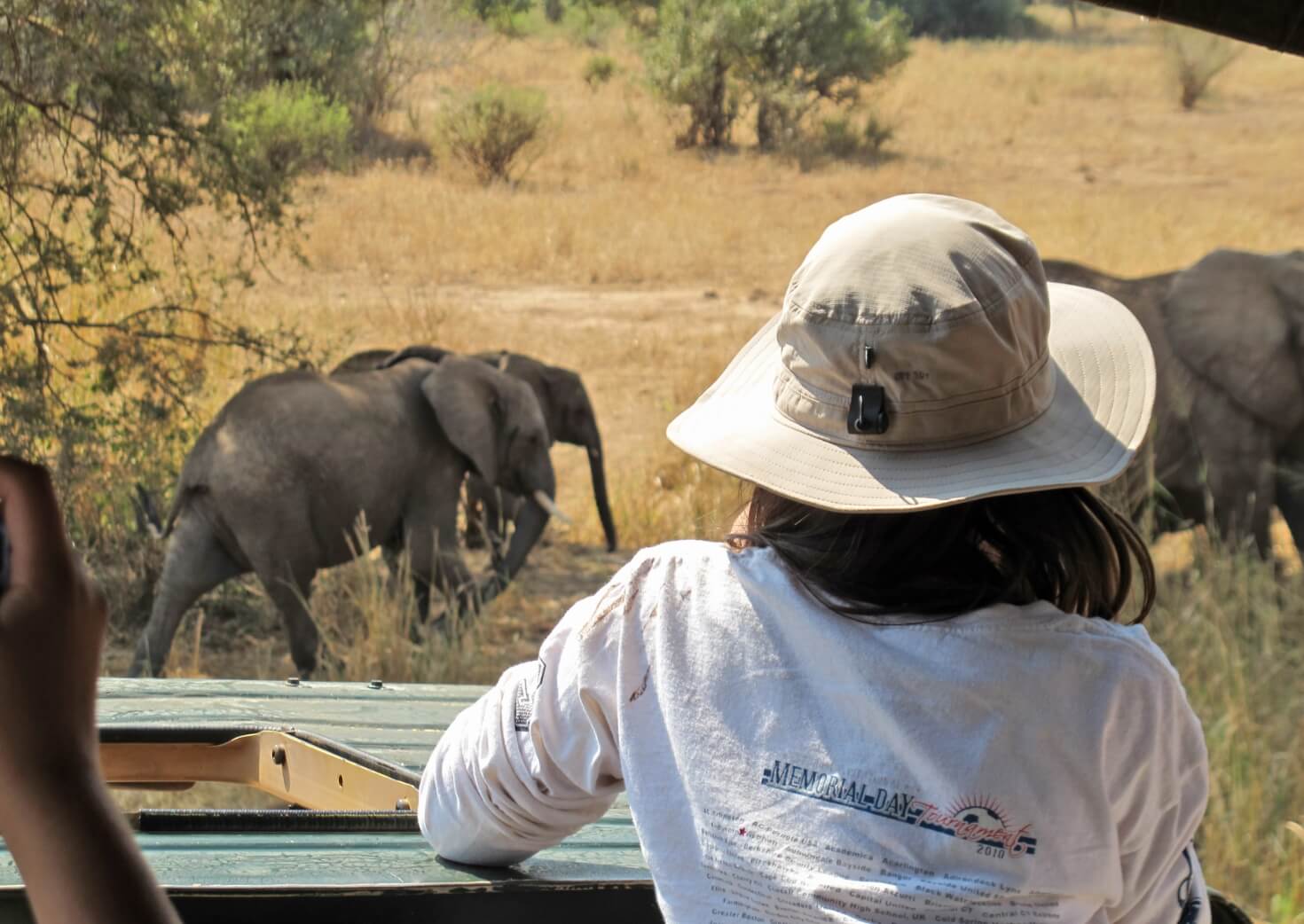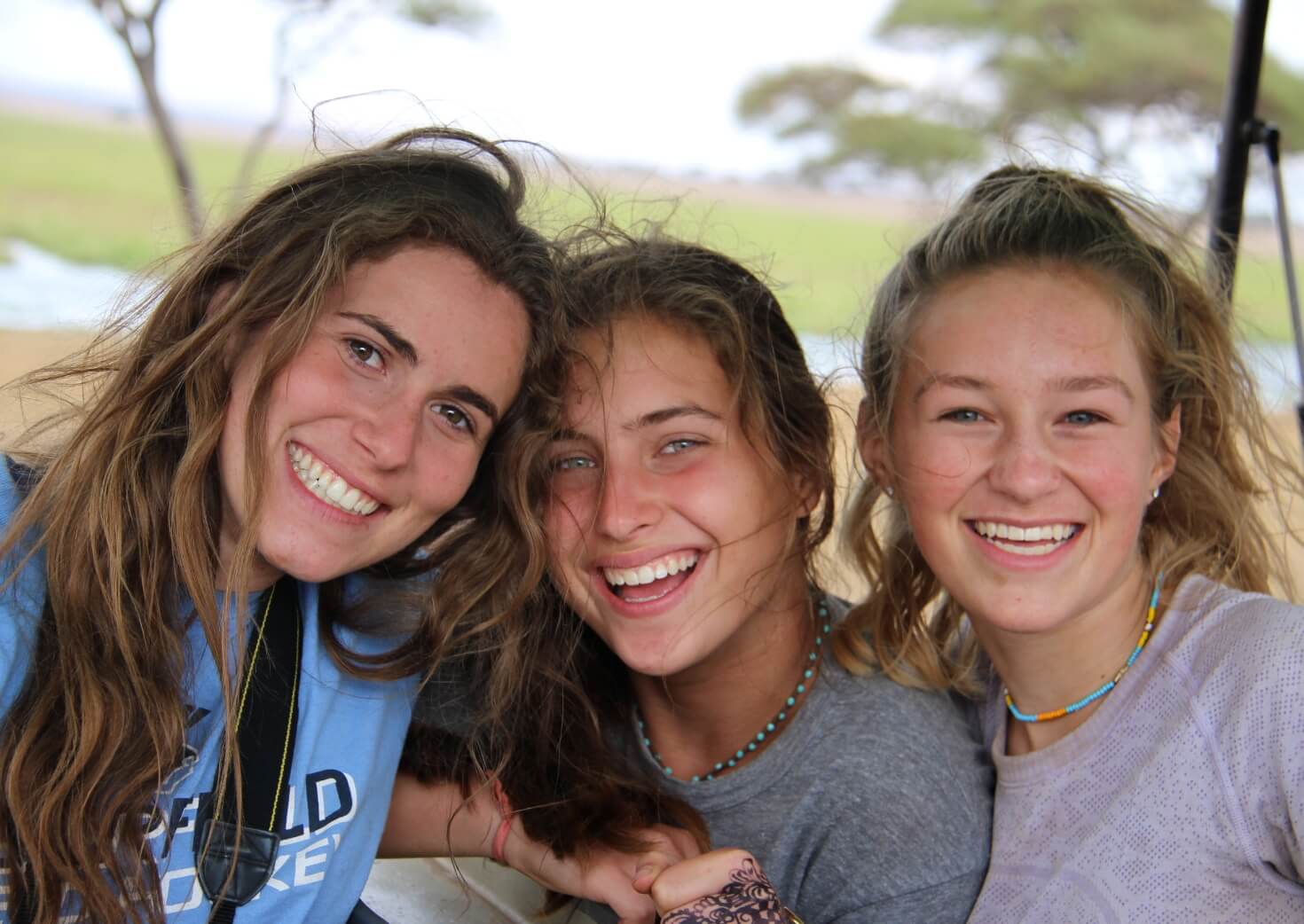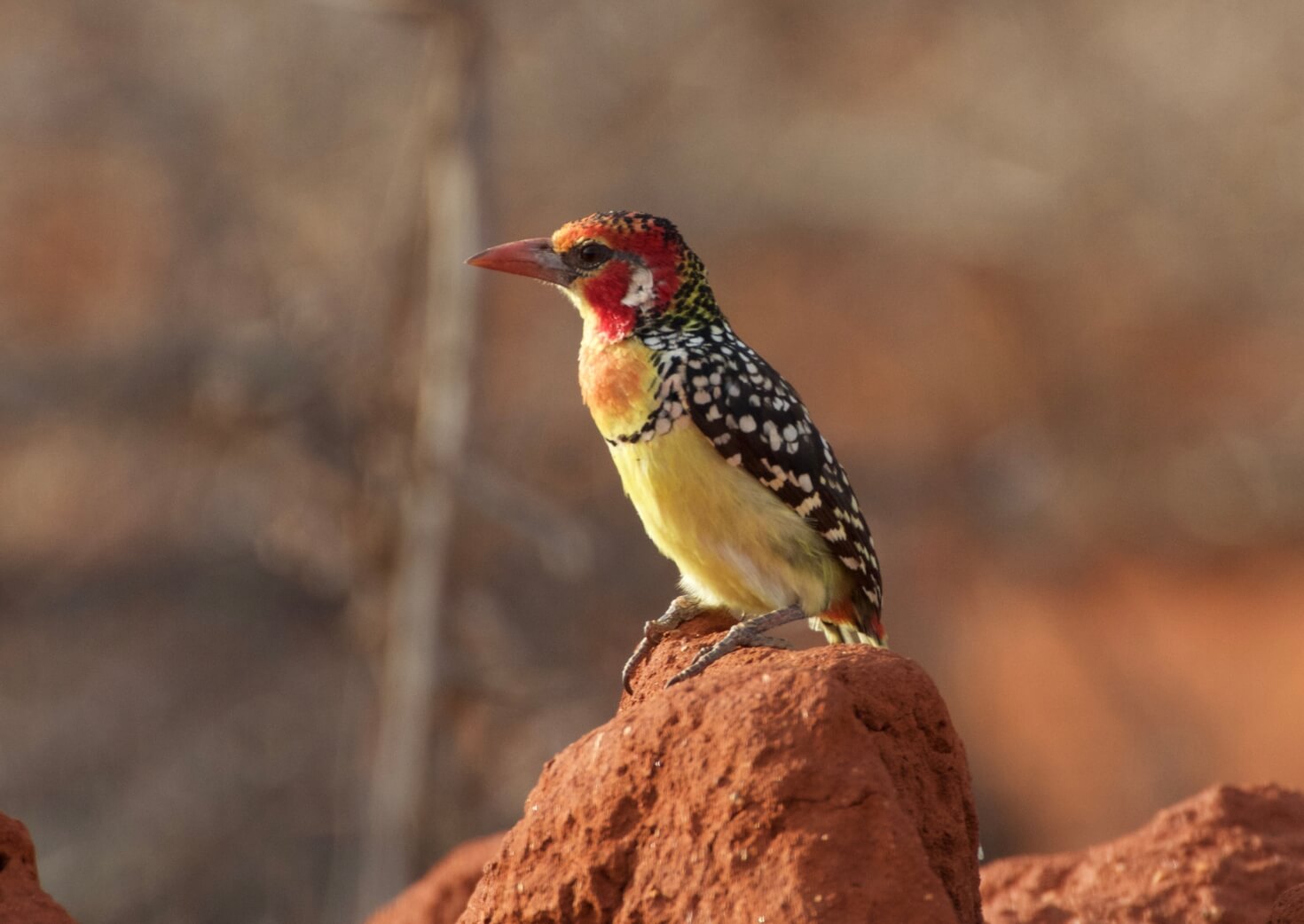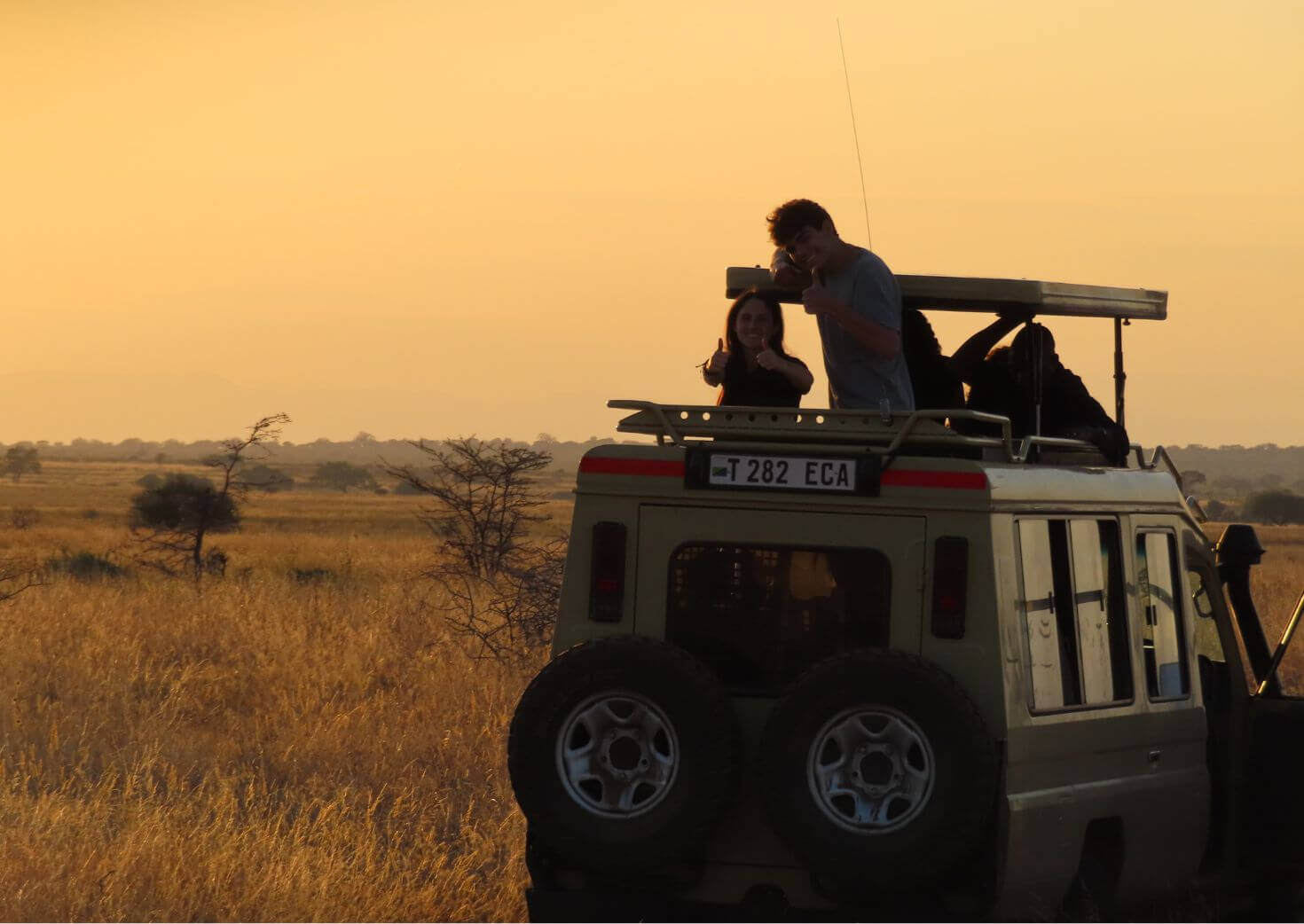 Stay at a field research station and see conservation projects in action

Spot lions and elephants and more on safari in Serengeti National Park

Hike to the top of a stratovolcano towering above Kenya's Great Rift Valley

Camp on Maasai pastoral lands and spend time with their community
This itinerary represents our plan for the program. However, we may implement changes if we identify opportunities to improve the experience, to take advantage of unexpected events, or to accommodate local schedule changes.
Departure • Travel Day •
Meet your student travel group and one of your trip leaders in New York, and fly together to Nairobi, Kenya.
Karen, Kenya • 1 day • Arrive in the capital city of Nairobi and stay overnight in the leafy suburb of Karen. The next morning, travel north by private shuttle to Mpala Research Centre. Located adjacent to the Ol Jogi Wildlife Conservancy, this research facility is jointly operated by the Smithsonian, Princeton University, the Kenya Wildlife Service, and the National Museum of Kenya.
Mpala Research Centre & Laikipia Plateau, Kenya • 5 days • Settle into our camp on the banks of the Ewaso Ng'iro River and get to know your fellow student travelers and program leaders during an in-depth orientation. Get an introduction to Mpala's campus and labs, where Kenyan researchers work together with researchers from around the world, including the Smithsonian. Our program at Mpala has been inspired by the work of the Smithsonian Conservation Biology Institute's Global Health Program. Spend the next few days learning about Smithsonian's efforts in research, conservation, public health, and education across the region. Head out on guided walks with naturalists, identifying a variety of plant and animal species and conducting game counts. On a day trip to a neighboring conservancy, observe rhinos, elephants, giraffes, and other megafauna, and meet with a member of the veterinary staff to hear about efforts to monitor the health of wildlife. This area, known as the Laikipia Plateau, is home to ethnic groups such as the Turkana, Kikuyu, and Samburu. Visit a nearby pastoralist community and meet with residents to gain insights into everyday life. Learn how they have coexisted for generations alongside wildlife populations, and try your hand at traditional beading—a craft that the women of the community rely on to supplement their household's income. Head to the Mount Kenya Wildlife Conservancy, set at the foot of Mount Kenya, Africa's second highest peak after Kilimanjaro. Find out how conservationists are reintroducing bongos, a colorful antelope species, to the forests that flank the mountain.On your final night, dine out under the stars with your group and Mpala Centre staff.
Lake Naivasha & Mount Longonot National Park, Kenya • 2 days • Stay on the shores of Lake Naivasha, the highest lake in Kenya's Great Rift Valley, known for its resident hippos and the fever tree forests that ring its waters. Set out on a full-day hike up Mount Longonot, a dormant stratovolcano. Peer into its crater, and take in incredible views of the Rift Valley from the summit. Celebrate your climb with dinner on the lakeshore.
Karen, Kenya • 1 day • Make the short drive back to Karen and visit the Giraffe Center, a local conservation project whose work helps protect the highly endangered Rothschild's giraffe.
Rift Valley & the Ngorongoro Crater, Tanzania • 2 days • Fly to Arusha, Tanzania, and journey west to our camp on the edge of the Rift Valley escarpment, admiring views of volcanoes along the horizon. Drive through the dense forests of the crater highlands, then drop into ten-mile-wide Ngorongoro Crater for a wildlife safari. The crater floor, with its acacia woodlands, grass plains, soda lake, and streams, is home to some 25,000 creatures, including rare black rhinos, lions, cheetahs, flamingoes, and one of the highest densities of spotted hyenas in the world. Spend the night camping on the crater rim.
Serengeti National Park, Tanzania • 3 days • Continue west into the Serengeti, stopping en route at Olduvai Gorge, one of the most important early human fossil sites in the world. Visit its museum and learn about the research done here, which continues to build our understanding of human evolution to this day. Then discover the extraordinary wildlife of the Serengeti during a few days in Seronera, an area in the heart of Serengeti National Park known for its large population of lions, cheetahs, and leopards. In the early morning or late afternoon, when animals are at their most active, set out on game drives with local guides. Watch for predators on the hunt amongst the kopjes, small bouldered hills surrounded by large swaths of plains that are an iconic feature of the Serengeti and make an ideal environment for stalking prey. In the evenings, join in campfire discussions with our safari guides about the history of conservation in Tanzania and the successes and challenges of helping local communities benefit from protecting wildlife.
Selela Forest & Maasai Pastoral Lands, Tanzania • 3 days • Hike down from the top of the escarpment alongside safari guides and members of the Maasai community, descending on an ancient elephant trail that connects the Ngorongoro Conservation Area to the Lake Manyara and Tarangire ecosystems. Discover Selela, a mature groundwater forest at the base of the Great Rift Wall that is a sanctuary for wildlife and the Maasai community who own and manage it. Spot myriad species of birds and primates, including blue monkeys and olive baboons, in the lush forest. Set up camp next to a Maasai boma, or home, and go on walks with Maasai warriors through their ancestral hunting grounds. Meet children who split their time between tending cattle and attending school, and enjoy a traditional feast held in our group's honor. On the final night, present independent projects to the group and celebrate your adventures with new friends.
Return • Travel Day • Fly from Kilimanjaro, Tanzania, to New York with your group and a trip leader, and continue on to your final destination.
Smithsonian Student Travel Expert
A Smithsonian Student Travel Expert will join the group for a portion of the itinerary. Our experts are professionals in their field and tie in their knowledge and experiences with the themes of the program. Throughout their time with the students—generally five days—they share their insights and passion for the region through talks and informal conversations, connecting with students in meaningful ways. Meet the expert who is joining the student trips below.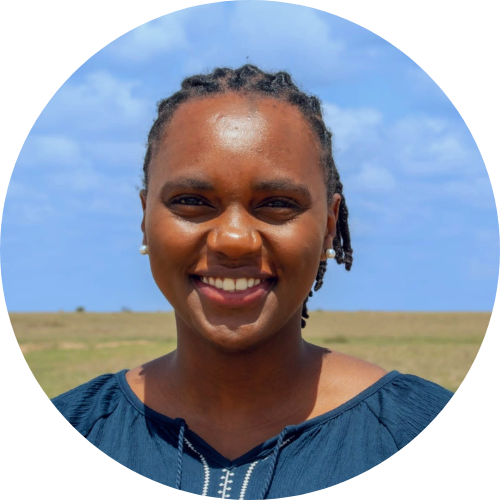 Dr. Shaleen Angwenyi, Wildlife Veterinarian & Researcher (joining both departures)
Dr. Shaleen Angwenyi is a wildlife veterinarian and researcher from Kenya. She qualified
with a B.Sc. in Veterinary Medicine from the University of Nairobi and an M.Sc. in Global
Wildlife Health and Conservation from the University of Bristol. Her passion for wildlife,
specifically Kenya's unique biodiversity, led her to specialize in wildlife medicine,
undertaking a year-long veterinary internship with the Kenya Wildlife Service where she
worked in various conservation areas across the country. She has practiced in the wildlife
sector in Kenya for almost seven years.
Dr. Angwenyi is currently the Wildlife Health and Disease Surveillance Manager with
Smithsonian's Global Health Program in Kenya. Her interests are in endangered species
recovery programs and wildlife disease surveillance. She is currently leading a research
project investigating the dynamics of clostridial disease in black rhinos in Kenya. Additionally, she has lead roles in two other initiatives by the Global Health Program; 1. The development and implementation of the Earth Ranger Health tool focused on syndromic disease surveillance conducted by wildlife rangers, and 2. The repatriation of the critically endangered mountain bongo from Florida to Kenya.
As a Wildlife Conservation Network Veterinary Scholar and a National Geographic
Explorer, Dr. Angwenyi dedicates her time and expertise to encourage young scientists,
particularly veterinarians, to join the wildlife field. She is a member of the WDA – Africa
and Middle East (WDA-AME) Section where she previously served as Student
Representative and is currently the Chairperson. She uses her unique blend of passion and
technical expertise to promote the health of the heritage that is Africa's wildlife and the
ecosystems to which they belong.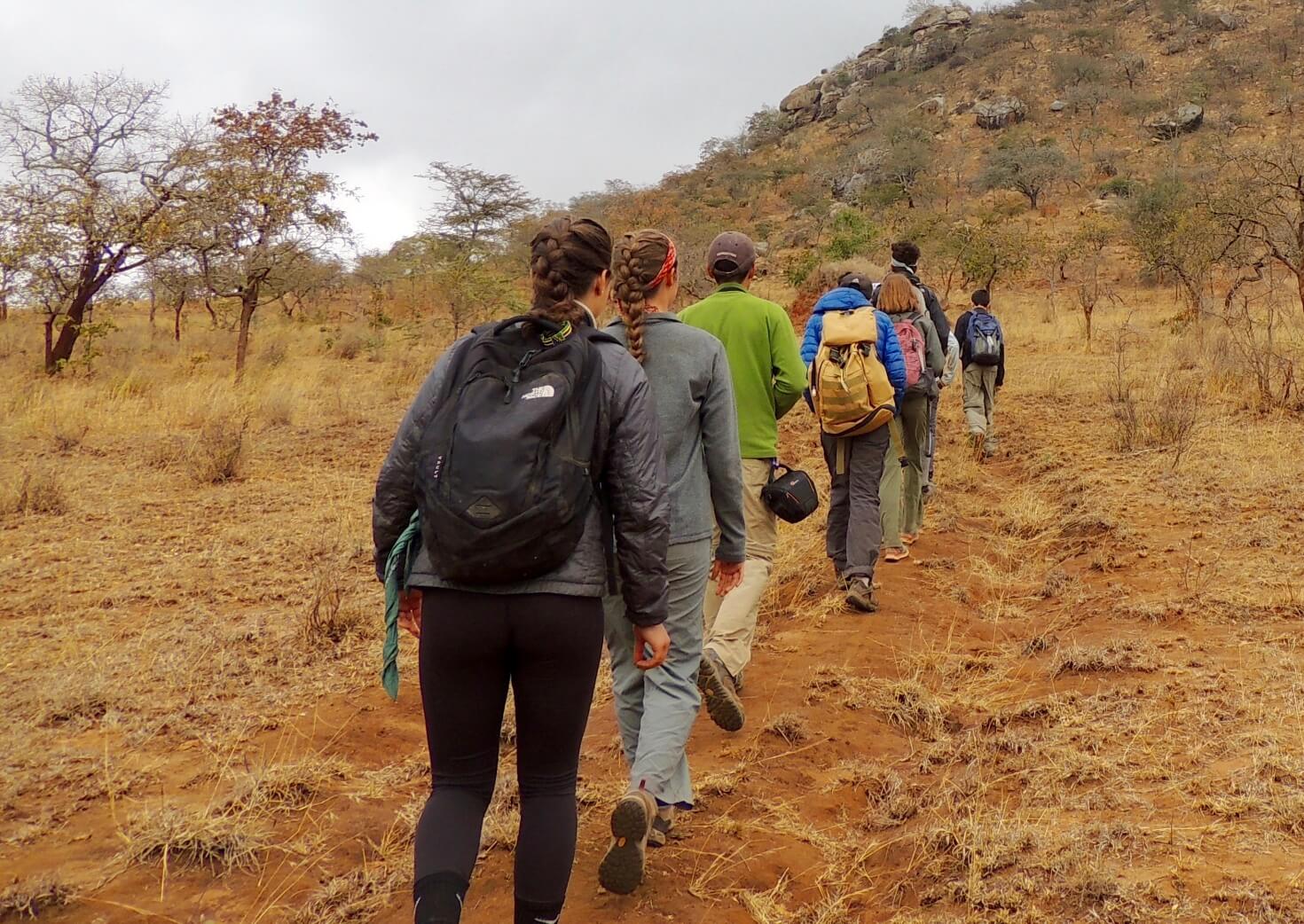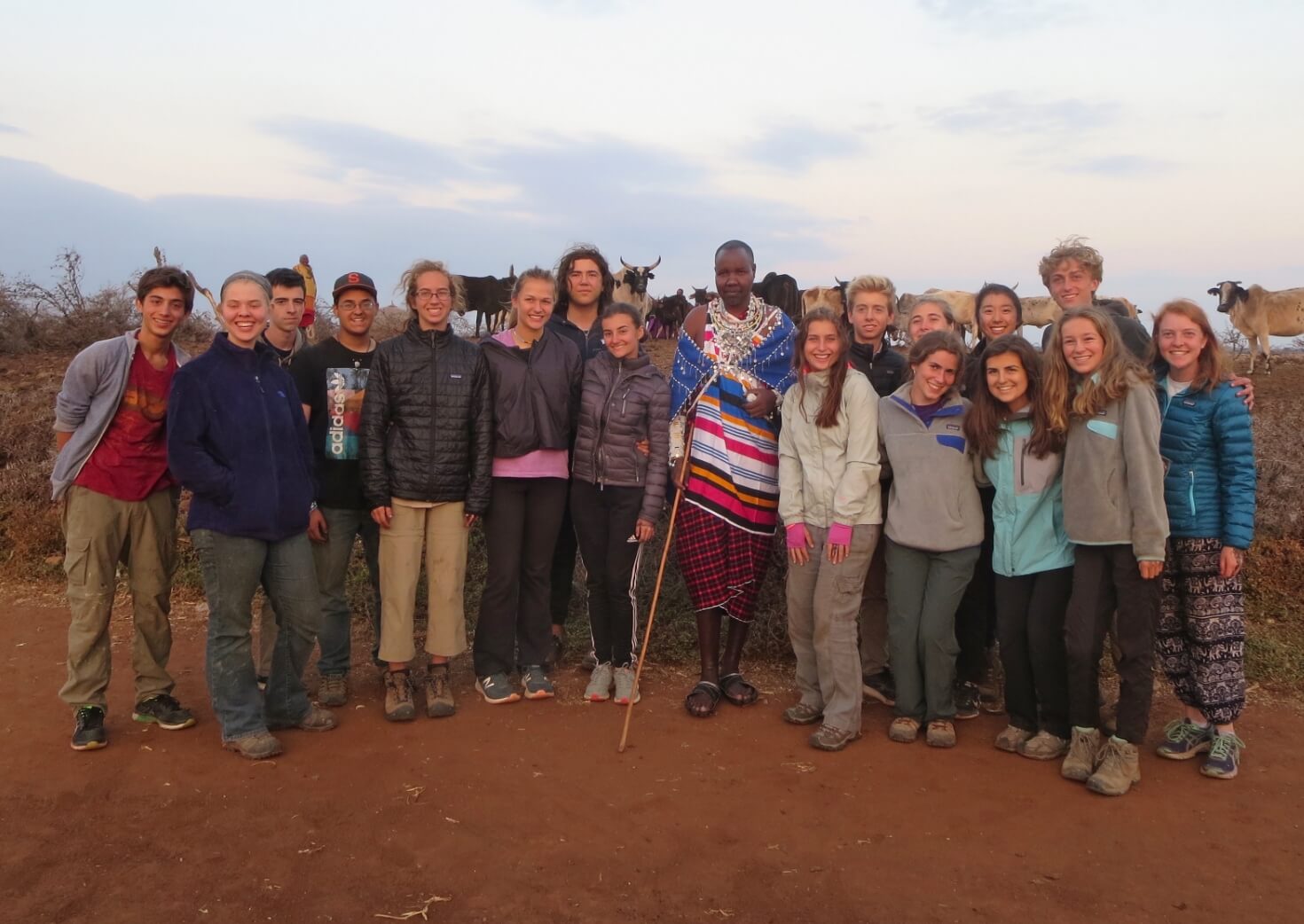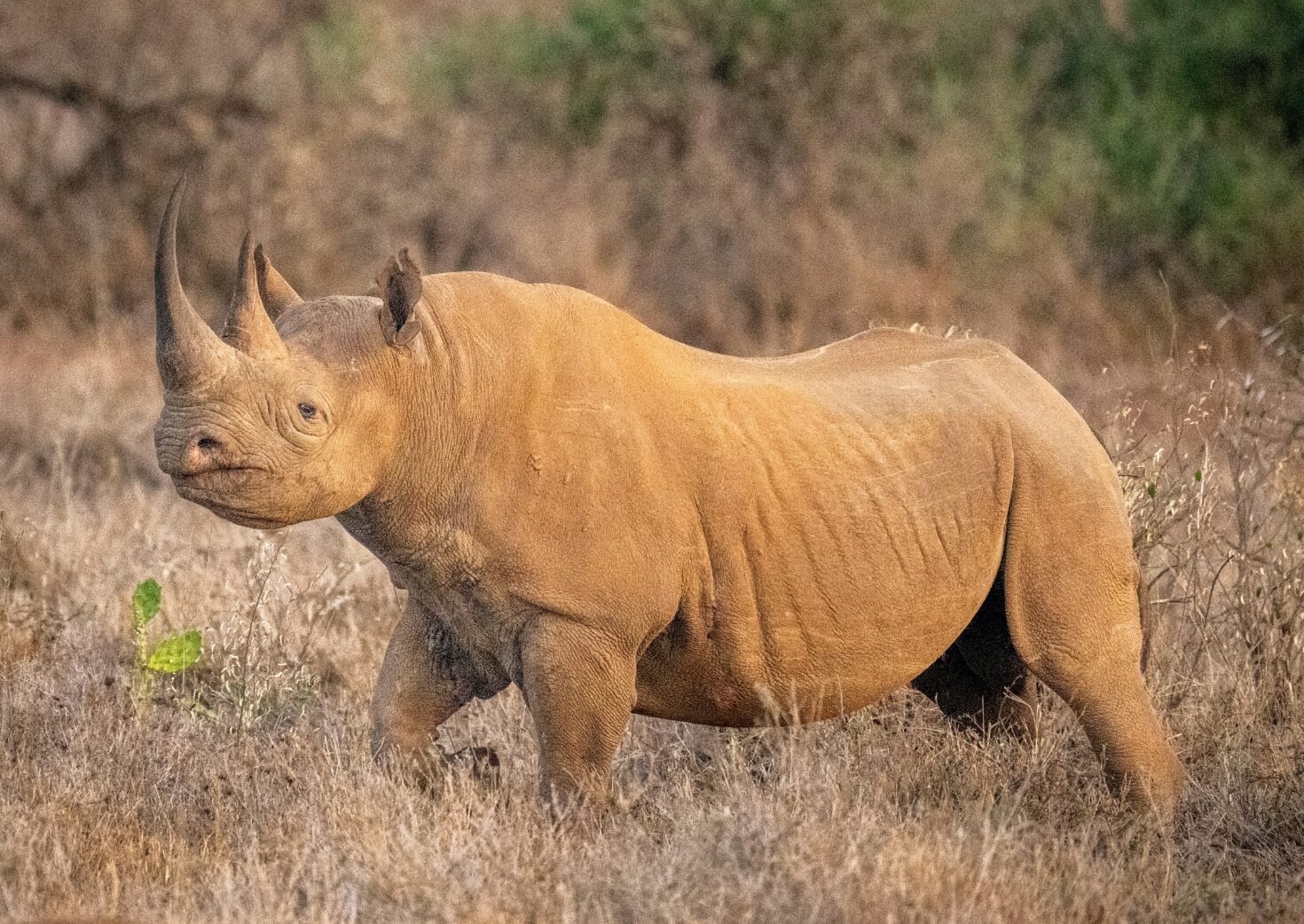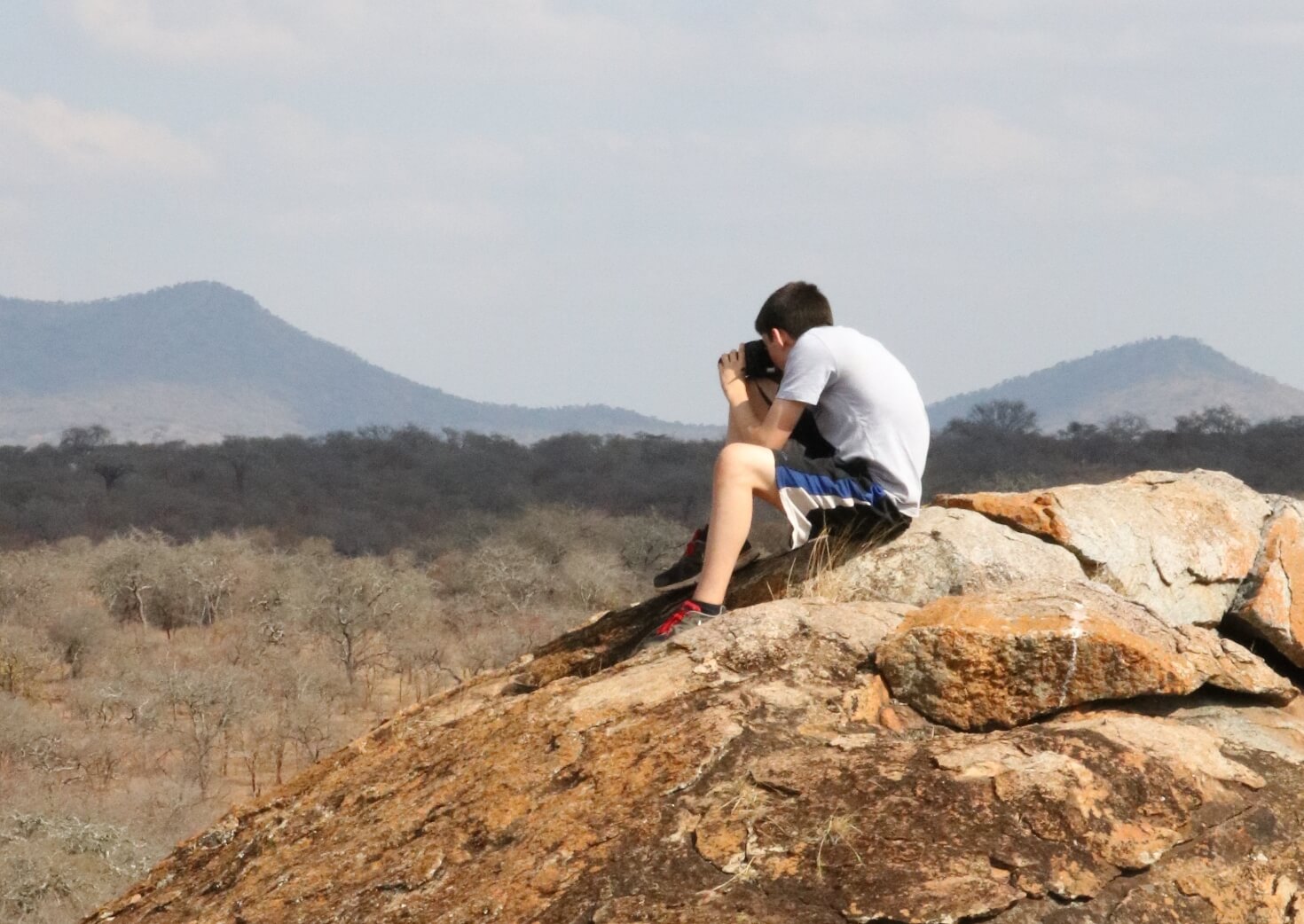 Physical Activity •
This is a physically active summer travel program. You can expect to participate in field science and conservation work, hike in national parks, and spend most of each day outdoors in different landscapes and temperatures. You do not need to be at peak fitness to participate, but it is important that you have a desire to be physically active, and that you are excited about trying all activities.
Accommodations • At Mpala, we stay at a research station camp in large safari tents with beds, shared bathrooms, and a central tent for dining and project work. In Nairobi and Lake Naivasha, we stay in small lodges. During the safari in Tanzania, we stay in tents provided by our local outfitter. Leaders reside together with the students throughout the program.
Climate • Given both countries' proximity to the Equator, weather conditions do not vary greatly throughout the year. We visit during the dry season. Temperatures range from 70–85°F (21–29°C) during the day, and drop to around 50°F (10°C) at night. On safari in Tanzania, evening temperatures drop to around 40°F (4.5°C).
Meals • At Mpala, we take our meals in a central dining tent. In Nairobi and at Lake Naivasha, we eat at our accommodations. While on the safari in Tanzania, we prepare meals in camp with our safari guides.
Cuisine • Food in Kenya and Tanzania is varied, and curries, grilled meat, tropical fruits, and vegetables are common. Influences from Indian and Western cuisines are reflected in the availability of breads like chapati and naan, and staples like pastas and cereals.
Sign up for two programs & save $500!
$300 tuition discount + no application fee